Posted under:
General
Posted on: March 22, 2018
What the Future Holds for Dr. Donatelli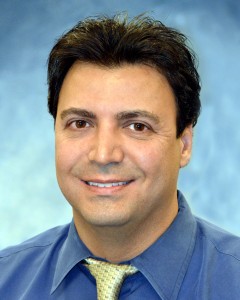 Recently, Dr. Donatelli accepted a full-time professor position at the University of Florida Dental School where he will be overseeing the Graduate Orthodontic Residency Program. With this demanding position, he will also be traveling internationally to teach and lecture. We would like to thank Dr. Donatelli for helping us build and establish our dental office as a top-rated, comprehensive dental practice. He has been instrumental in our success.
We are happy to welcome a wonderful orthodontist into the practice, Dr. Lindsay M. VonMoss.  Dr. Donatelli was one of Dr. VonMoss's professors while she was in dental school. He has expressed his complete confidence in Dr. VonMoss and conveyed that she is an excellent orthodontist, who will fit in perfectly with the Tioga Dental family.
Dr. VonMoss attended the University of Florida for both Dental School and Orthodontic Residency and graduated from Dental School Magna Cum Laude. She treats patients with both traditional braces and Invisalign. During residency at the University of Florida, Dr. VonMoss trained in new technologies such as 3D scanning and imaging, temporary anchorage devices (TADs), and Invisalign. We are confident that she will continue to deliver the same comprehensive, compassionate orthodontic care that you have come to expect from Tioga Dental & Orthodontics.
For years, Dr. Donatelli has said patients become like extended family and friends, so he would like to thank them for choosing Tioga Dental & Orthodontics for their care. Dr. Donatelli would also like to add that the same rings true for the Tioga Dental staff. Their dedication to providing excellent care has been nothing less than stellar, and it has been a true pleasure working with everyone. He also wants to express his sincerest thanks to Dr. Brush and Matt Brush for giving him the opportunity to treat Gainesville patients and grow the orthodontic portion of Tioga Dental and Orthodontics, as well as thank Drs. Potter, Craighead, and Norris for their support.
It is our goal to make this a smooth and easy transition. Please do not hesitate to give us a call if you have any questions. We look forward to seeing you at your next visit.