Posted under:
General
Posted on: April 12, 2023
When Should I Consider the Need for Cosmetic Dentistry in Gainesville?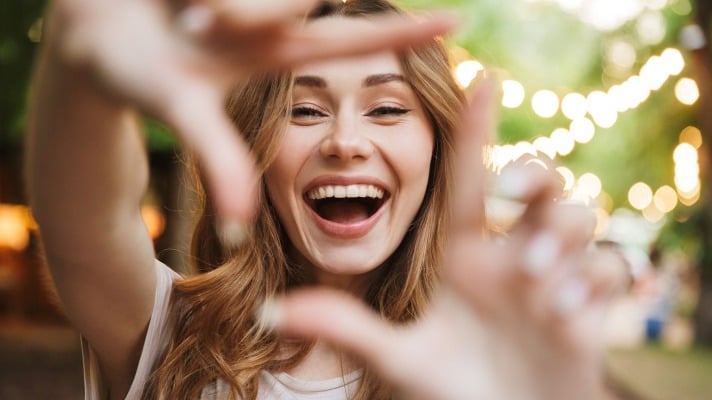 Trying to put off getting dental work done often leads to stress and discomfort. If you've ever felt the need to hide your smile behind your hand or opt out of smiling completely, then you are ready to begin the process of making sure that never has to happen again. Cosmetic dentistry in Gainesville is designed for people who have a wide range of needs that includes everything from having coffee stains on their teeth to needing a full smile transformation after multiple tooth extractions. When you have something that you don't like about your smile, there is more than likely a cosmetic dentistry service that can fix the imperfection.
Why Is Cosmetic Dentistry Considered Special?
Cosmetic dentistry is an area of specialization because it takes additional training along with a keen eye to complete undetectable dental work. Cosmetic dentists often turn fixing teeth into an art form as they perform services that include color matching and shaping tooth restorations. The types of care that you receive from a traditional dentist in Gainesville mostly focus on restoring the function of teeth with treatments for oral health conditions such as cavities. Cosmetic dentists can also perform those treatments while also using smile enhancement procedures that round out your care.
Who Could Benefit From Dental Implants?
Dental implants offer you the opportunity to replace missing teeth with ones that often seem better than what you had before. You will want to keep in mind that this procedure requires oral surgery to implant the post into your jawbone, which raises the cost. However, this is one investment in your oral health that pays off big time by giving you new prosthetic teeth that can potentially last for a lifetime. Being able to avoid worrying about ever having gaps in your smile again is a huge relief that infuses your life with confidence.
Should I Use Dentures to Replace Teeth?
Dentures are still a popular choice for tooth replacement. Some people need dentures instead of implants due to the loss of bone mass in their jaw that occurs after having missing teeth for a period of time. Others may prefer to wait for implants until they feel emotionally or physically ready to undergo surgery. If implants aren't the right option for you, then dentures can absolutely be a perfect fit for replacing your teeth. Modern dentistry materials provide natural looking results that will make it easier for you to eat and smile again.
Can Cosmetic Dentists Provide Invisalign®?
Other types of orthodontic care require you to visit a separate orthodontist, but your cosmetic dentist can make it easy to get straighter teeth by offering you Invisalign® in their office. Invisalign can move teeth into proper positions, so that you know longer have to feel embarrassed about overcrowded teeth that are crooked and make it hard to floss between each one. Clear aligner trays tend to be the most cosmetically friendly option for getting a straighter smile, which is perfect for busy adults who prefer discreet forms of treatment.
Can Veneers Fix Minor Chips and Deep Stains?
Veneers work differently than whitening treatments or other cosmetic dentistry services because they cover up blemishes rather than removing them. The best way to understand how veneers work is to view them like a thin shell of material that your dentist will use special adhesive to secure them to the outer side of your teeth. The new covering on your teeth hides deep discolorations along with small chips. Your dentist can also make them slightly wider to close gaps between your teeth within just a couple of office visits.
Should You Use a Cosmetic Dentist for Teeth Whitening?
With so many teeth whitening products on the shelves at your local pharmacy, you might be wondering why you should get your teeth whitened professionally. Cosmetic dentists in Gainesville can give you better and more reliable results than what you could do for yourself at home. Their special techniques and formulas are more effective, and you can avoid having to worry about making mistakes that have a negative impact on your smile. For busy patients, your dentist may even be able to give you a professional teeth whitening kit that you can use at home while also enjoying similar effects as you would from going to the office. Still, in-office treatments are the ultimate way to achieve satisfaction with the final results.
What Is the General Cost of Cosmetic Dentistry Services?
When the idea of fixing your smile makes you feel excited, you might begin to feel apprehensive about what all of this costs. Many cosmetic dentistry services fall under the category of being elective procedures, which means that you are choosing to have the service versus actually requiring it to restore your comfort or tooth functioning.
Dental insurance companies won't usually cover elective procedures, but you might be able to get your provider to partially cover a treatment when it also has restorative properties for your oral health. Your dentist will also need to perform a smile assessment before you can know how much your cosmetic dentistry services will cost. Everyone's smile is a little different, and we base our costs on the amount of work that you need done along with the overall health of your teeth. Naturally, a whitening treatment that is done within an hour will cost less compared to getting dental implants.
Get a Beautiful Smile From a Cosmetic Dentist in Gainesville
You don't have to be someone who hides their smile behind your hand, and it's amazing how good it feels to know that you can show off your pearly whites with confidence! The average person smiles multiple times a day, and smiling can even help turn a negative mood around. Make today the day that you decide to take control over how your smile looks when you glance at yourself in the mirror.
Give us a call at Tioga Dental & Orthodontics to talk about the procedures you've read about today that make you excited about taking part in your own personal smile transformation.