Posted under:
General
Posted on: September 5, 2017
How to Plant a Vegetable Garden in North Central Florida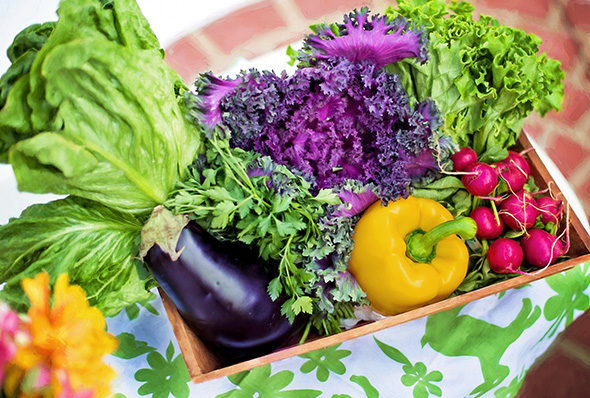 Most people know Florida for oranges, grapefruits and other varieties of juicy citrus. But did you know that North Central Florida is also a great place for growing vegetables? Here, consistent sun and rain provide the perfect climate for both winter and summer vegetables. And if you've always longed for veggies like zucchini, peppers, and salad greens straight from the garden, they can all be yours with a bit of proper planning. Eating well is an important part of dental hygiene, and veggies are good first step. And if you want to grow them yourself, here's what you should know about planting a vegetable garden in North Central Florida.
Summer: Preparing Your Garden
While some Florida growers take a hiatus in the summer – when sun and humidity create more extreme conditions that many plants can't withstand – certain vegetables do thrive in Central Florida's summer. In fact, local foods expert Molly Watson says that since Florida's climate is fairly consistent throughout the year, it provides a year-round growing season for many crops, including vegetables. So how does this work? Sustainable North Florida explains that some vegetables, like pumpkins and summer squash, have two growing seasons. These plants can be planted in both August and March if you want to increase your yearly yield and have vegetables year-round. If you want to start planting in summer, Chris Tisch at Tampa Bay Times says that okra, black eyed peas, sweet potatoes and a few varieties of peppers and herbs all work well. He adds that late summer is the perfect time to start preparing your garden and prepping it for fall – the most popular time for gardening in North Central Florida.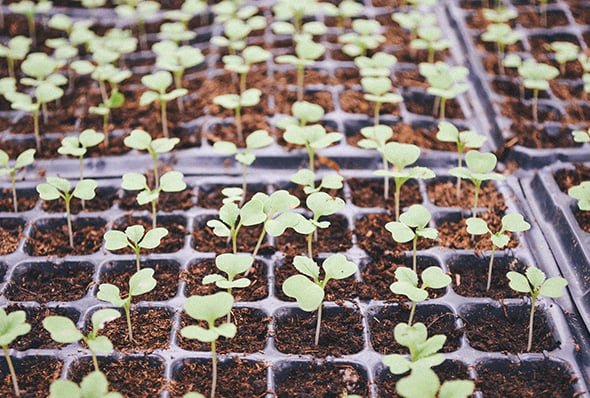 Fertilizing Your Soil
If you decide to use the summer to plan and build your garden, there are a number of ways you should prepare your soil and garden plot to help your plants thrive. According to the University of Florida Institute of Food and Agricultural Sciences (IFAS), preparing soil and fertilizer is the most important first step for preparing a summer vegetable garden. This starts with choosing a site and applying organic matter such as animal manure, compost, rotted leaves or another type of nutrient-rich soil enhancement. One thing to note about fertilizing your soil, however, is that there are restrictions and regulations about how it can be applied. For example, Rockledge Gardens explains that there's sometimes a fertilizer ban period in Florida, which is put in place to protect the Indian River Lagoon. Understanding when it's safe to fertilize your garden will ensure you're following local by-laws and keeping the environment protected.
Managing Sandy Soil
In addition to helping feed your plants, applying organic matter to soil helps improve its sandy composition. As Costa Farms explains, most soil in Florida is comprised of sand. This means it doesn't hold moisture well and it can be hard for plants to grow roots. When organic material is mixed with this sandy soil, however, vegetables and plants have a better chance of obtaining food and growing strong roots. Dave's Garden suggests providing plants with slow release fertilizer or a weekly root application, which ensure that your plants get a consistent dose of the nutrients they need. If you're not in a position to add organic material and soil to your home garden, there are a few plants that grow well in sandy soil. Grow-it-Organically explains that root vegetables, like carrots, radishes, beets and other taproot vegetables thrive in sandy soils. Sandy soil vegetation is also much less likely to experience root rot, which is a typical detriment of working in clay-based soil.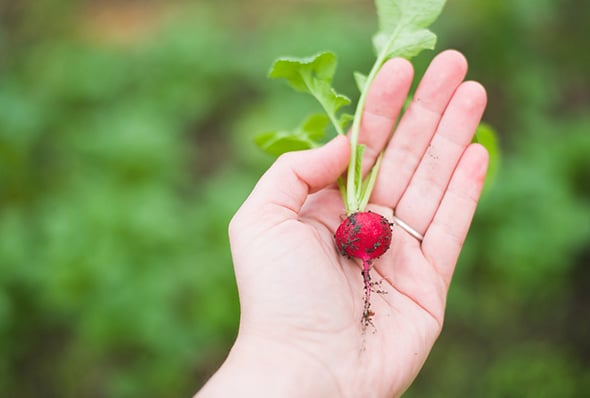 Managing Pests
Thanks to Central Florida's humid, tropical climate, it's a haven for pesky bugs and other creatures that threaten produce. Understanding how to identify and manage these pests is a surefire way to keep them from damaging your garden. Veteran gardener Tom MacCubbin says that vegetable plants, like cucumbers, should be treated with natural insecticides to keep worms and other bugs away.  He also suggests using soil solarization to eliminate pests from soil before you start planting. Soil solarization is an environmentally-friendly method of dealing with weeds and pests, and it's special to warm climates like Florida's. Gardens Alive explains that to solarize, gardeners need to till the soil, remove rocks and other materials, level it out and then soak it with water. Then, a clear plastic tarp is stretched over the garden and left for six to eight weeks at minimum. This process has been known to cure root-knot nematode problems and common tomato blights.
Fall: Growing Season
From late summer to late fall, North Central Florida provides the perfect climate for planting vegetables. Specifically, Southern States suggests preparing your garden in late August and early September if you want to plant cool season vegetables like kale and cauliflower. Since the climate allows a long growing season with its mild winter, there's a huge opportunity to grow a hearty vegetable garden that produces all year. If fall planting is on your agenda, October is another strong month for getting seedlings in the ground. The Florida Master Gardener Program recommends planting cool season vegetables such as broccoli, radishes, lettuce, carrots and brussels sprouts. They add that if this is the same plot that was used for growing summer vegetables, gardeners should clear out all roots and other remaining plant residue that could be damaged or diseased.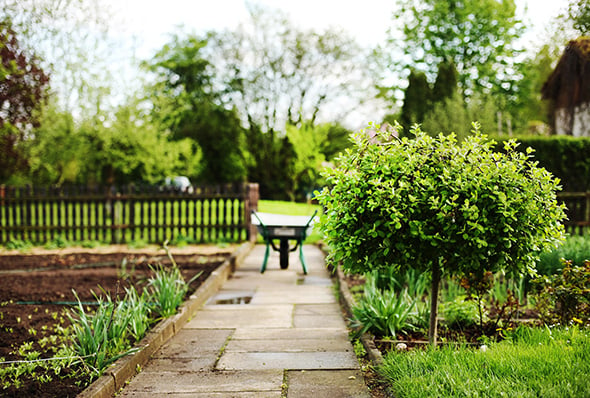 Nurseries and Seeds
Whether you're starting a garden from scratch or you'd like to get a head start, Gainesville is home to many nurseries and garden shops. But as Steve Asbell of The Rainforest Garden explains, it's critical that you buy hearty, healthy plants that can withstand transplantation. He notes that many big box stores don't care for their plants correctly, and buying from them can cause you to lose money and time on dying plants. Instead, it's a good idea to find a local-owned nursery you can rely on. One local favorite is Garden Gate Nursery, which offers a variety of herbs and vegetables that vary throughout the fall season. All of Garden Gate Nursery's vegetable plants are sourced from local farmers and everything is GMO-free. Another spot for acquiring healthy vegetable plants is Nobles Greenhouse. This garden center boasts a wide variety of vegetables for planting in both spring and fall. They also offer a planter called an Earth Box growing system. If you don't have a large backyard or you live in an apartment building, this self-contained planter and growing kit is perfect for growing veggies on a patio or balcony. Images by: Pexels, Jill Wellington, Pexels, Andreas