Posted under:
General
Posted on: May 17, 2022
Uncover the Truth About Root Canal Treatment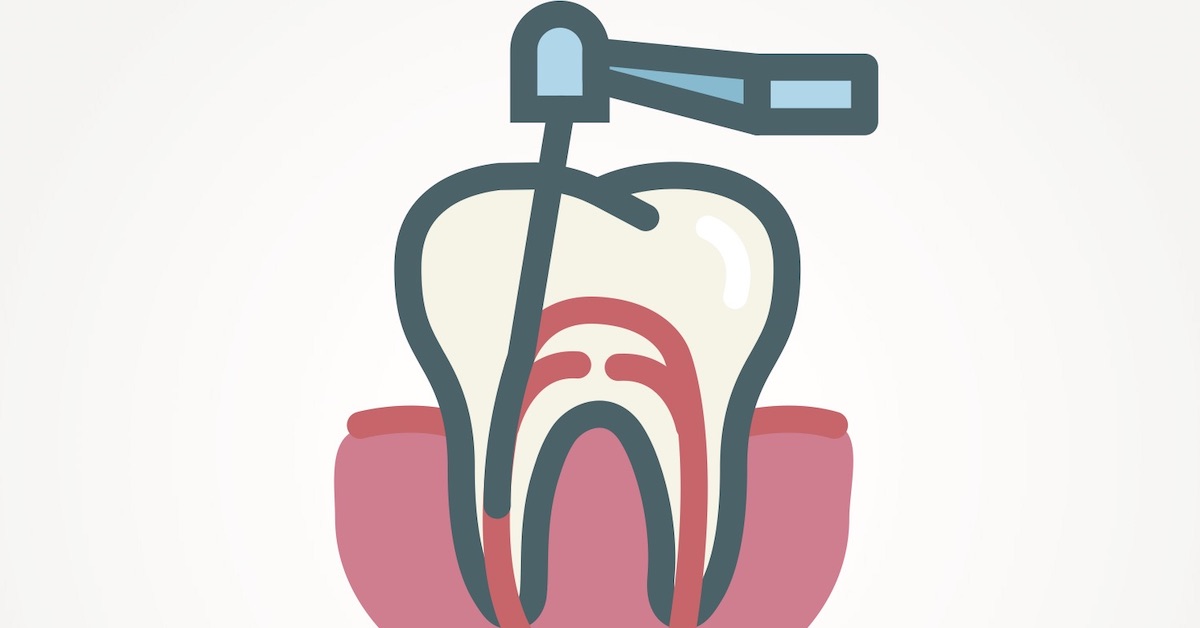 Have you just been told that you may need a root canal? Or do you suspect that you may need one? You may be delaying treatment due to a commonly held misconception that root canals cause tooth pain. Root canal treatment actually cures tooth pain. If you'd like to learn more about what a root canal procedure entails, continue reading this educational guide.
Why Have a Root Canal?
The inside of each tooth is filled with a substance that is called pulp. When the pulp of your tooth becomes infected, injured, or decayed it can lead to severe tooth pain. Having a root canal can rid you of pain caused by an infection or injury to the pulp. Failing to receive treatment can lead to you losing the tooth in question, so it's important that you are treated as soon as possible.
Good Questions to Ask Your Dentist About a Root Canal
If you suspect that you are in need of a root canal, it's important that you see your dentist so that he or she can examine the affected tooth. Here are some questions that you can ask your dentist at the time of your initial appointment:
1. Should I have a root canal procedure?
2. Does a root canal hurt?
3. Should I have another type of treatment instead?
4. What will happen during my procedure?
5. How long will my recovery be?
6. What kind of anesthetic is used for a root canal?
7. Are there risks to having a root canal?
8. How much will my bill be for a root canal?
9. Will my dental insurance cover my procedure?
10. Will the affected tooth still be strong after the treatment has been completed?
You May Need a Root Canal if You Have These Symptoms
One of the main symptoms of needing a root canal is experiencing severe tooth pain. However, there are other symptoms that you should know about. If you experience any of the below symptoms, you should make an appointment with an affordable local dentist as soon as you can:
• Teeth and gums that are sensitive
• Gums that are red or swollen
• Tooth pain that is severe or won't go away
• A bump on the gums in the location around the affected tooth
• Tooth sensitivity
• Tooth discoloration
• Severe decay
A Guide to Getting a Root Canal
Knowing exactly what to expect throughout the entire root canal treatment process is an excellent way to ease any nervousness or anxiety you may be experiencing over getting the procedure done. This guide can help you know what will happen every step of the way.
Step 1 – Spotting the Infection
Contacting your dentist at the first sign of symptoms such as redness, swelling, or tooth pain is the first step of root canal treatment. Your dentist will perform an examination and determine whether this treatment method is the right treatment choice for you.
Step 2 – Deciding to Get a Root Canal Procedure
The location surrounding the affected tooth will be numbed by your dentist. After the area is numb, he or she will cut an opening at the tooth's crown. This will allow your dentist to get to the damaged or infected pulp in your tooth.
Step 3 – Removing the Pulp of the Tooth
The pulp will be taken out of the tooth and then the insides of the tooth will be cleaned out.
Step 4 – Filling the Tooth's Canals
After cleaning has taken place, your dentist will use special tools to shape the tooth's canals. Filling will be placed inside of the canals. This preserves the structure of your tooth.
Step 5 – Restoring the Tooth
A temporary filling will be placed over the opening at the top of your tooth. It is important to keep the filling intact while you wait for your crown.
Step 6 – Crowning the Tooth
The final step of the process consists of having a permanent crown placed over the crown of the tooth.
What Happens Once Your Procedure Is Over?
After your procedure, you will need to carefully follow any instructions that you are given by your dentist regarding aftercare. Keep reading this guide to find out more about what you can expect in the days and weeks following your root canal treatment.
What Your Mouth Feels Like After the Procedure
Tenderness and tingling at the site of the root canal are common for a few days afterwards. In addition to this, you may notice tenderness in the jaw for a few weeks. You may also notice that your tooth feels different than your other teeth. You should be able to manage any pain or discomfort that you feel via the use of over-the-counter medications. If you experience pain or pressure that can be classified as severe, call your dentist right away.
Promoting Proper Healing at Home
As was mentioned earlier, your dentist will provide you with aftercare instructions to follow at the time of your procedure. If you have questions, concerns, or experience severe discomfort, pain or an adverse reaction, contact your dentist. Some common aftercare instructions for root canals are:
1. Not eating until the anesthetic wears off.
2. Refraining from chewing or biting in the area where the root canal was.
3. Following whatever directions your dentist gives you about pain medication.
4. Being gentle when brushing and flossing the location around the root canal.
5. Calling your dentist immediately if you have nausea, pain, swelling or an allergic reaction.
Following Up on Your Root Canal
Once the site of your root canal has healed, you will need to return to your dentist so that you can have a permanent crown placed over the tooth. This keeps the tooth protected from further damage or decay.