Posted under:
General
Posted on: May 10, 2023
Smile Makeovers in Gainesville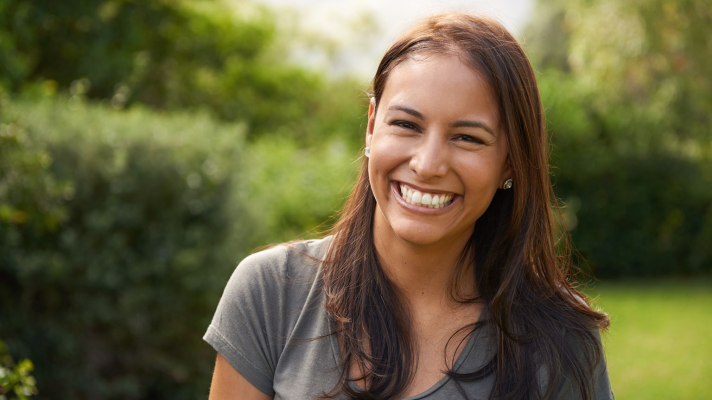 Conquering low self-confidence sometimes requires making a few simple changes to your appearance. Do you find yourself reminiscing over old photos when you were eager to flash your grin without thinking twice? If things have changed since then, it is time to reach out to a dentist at Tioga Dental & Orthodontics that offers smile makeovers in Gainesville that will help you regain your former sense of excitement about smiling.
Lots of things might have happened since the good old days when you loved to show off your teeth. Over the years, your teeth may have developed a few stains, or you might feel embarrassed about a couple of chips in the enamel. We have several great options available that you can take advantage of individually or combine several of them for the ultimate smile makeover.
Find Out How Teeth Whitening Works
The ability to magically erase years of evidence of your love for coffee in a matter of minutes is pretty amazing. Professional teeth whitening in Gainesville is still one of our most popular methods to give someone a quick refresher for their smile. You'll find that this treatment is quite affordable, and it provides the most remarkable results possible when you have our dentist help you in our office.
If you've been wondering why a store bought kit isn't giving you the results you want, then all you have to do is talk to our dentist about getting one that you can also take home. Using a professionally created at-home tooth whitening kit gives you the advantage of knowing that it will provide you with noticeable results. Many people start with in-office teeth whitening and move on to using at-home kits for touch-ups between dental visits.
Cover Up Badly Damaged Teeth With Dental Crowns
Cavities are sometimes the cause of staining that won't come up with a teeth whitening treatment, and your dentist can help you learn the difference between tooth decay and typical coffee stains. Sometimes, a cavity is too large for an average filling. When this happens, your best option for restoring the tooth might be a dental crown.
Dental crowns are one of the more expensive smile makeover treatments, but you might be in luck! Many dental insurance providers help cover the cost of dental crowns when they help to restore your oral health. Dental crowns can also last for a lifetime, which means that you can enjoy knowing that your new prosthetic tooth will become a permanent part of your newly refreshed smile.
Straighten Your Teeth With Invisalign® Treatment
Getting straighter teeth can make a difference in how your entire face looks. Some tooth and jaw misalignments change your profile, which makes getting braces one of the most impactful services that you can use for your smile makeover.
Invisalign® treatment in Gainesville gets its name from the nearly invisible clear plastic aligners that it uses to get your teeth into their preferred positions. With Invisalign, you can skip dealing with metal brakes and wires that are semi-permanently stuck on your teeth. The clear plastic aligners are completely removable, which makes it easier to keep your teeth clean and stick to a healthy diet with all of your favorite crunchy foods.
When you've been bothered by a minor orthodontic issue, getting clear aligners might be the push you need to overcome your worries about braces. Adults tend to love how easy they are to maintain, and you'll even notice your teeth getting straighter every time you move up to a new tray.
Make Each Tooth Perfect With Veneers
A smile makeover isn't finished until each one of your teeth meet your standards for perfection. Similar to teeth whitening, veneers can address problems with several of your teeth all at once. While you can put a veneer on a single tooth, most people prefer to cover up at least the main four teeth in their smile zone to get the most uniform look possible.
Veneers are matched to the general color of your teeth, and the thin material fits on top of the visible surface of your tooth like a glove. Dentists use special adhesive to keep the veneers in place, and your new smile should last for many decades. Veneers today are even made using modern materials that are resistant to staining and breakage, which is perfect when those are the exact types of problems that you want to cover up.
When was the last time you really loved your smile? If you've been growing more irritated by tooth imperfections each day, then it is time to take back control over your self-confidence. With smile makeovers at Tioga Dental & Orthodontics in Gainesville, you have access to all of the different types of dental care you need to make sure each tooth adds to your natural beauty.