Posted under:
General
Posted on: June 21, 2021
Reasons and Remedies for Tooth Discoloration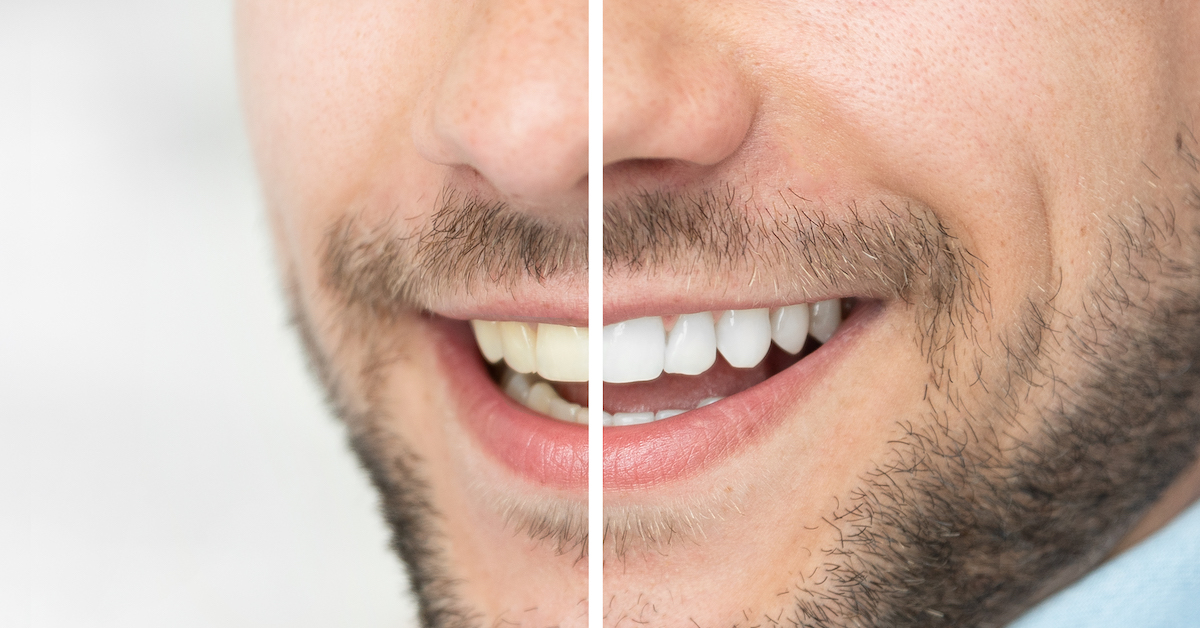 Discolorations of your teeth can happen at any time and can cause you some personal embarrassment about your appearance. Working with a skilled dental team can often provide you with practical recommendations that can help you to avoid stains and yellowing of your teeth. Seek out corrective treatments that will eliminate issues with stains and will help you to feel much more confident in all your dealings with others. Your dental goal, if you are suffering from yellowed or stained teeth should be to achieve the brightest smile and the greatest degree of self-confidence.
Why Did My Teeth Become Stained?
Any time you go to the dentist they will perform a thorough examination of your teeth and will discuss your habits with you to narrow down the cause for tooth discoloration. This can often allow us to find the best treatment plan to address these problems effectively. Some of the most common reasons for tooth stains and yellowing most dentists see include these issues:
If you were given certain antibiotics as a child, your permanent teeth may have discoloration because of chemical reactions to these medications. Other medications may also play a role in causing tooth discoloration and staining.
Indulging in sweets and sugary drinks and foods is often responsible for the development of plaque. If not removed thoroughly and immediately, plaque can cause tooth decay and darkening of tooth enamel.
On the same topic, failing to brush and floss your teeth regularly can also allow plaque to gain a foothold and to cause serious damage to your tooth enamel. This is responsible for the black or brownish color of some teeth.
Wine contains tannins that can soak into tooth enamel and can cause staining. Coffee and tea also contain these substances, which are responsible for the brown stains sometimes found on the teeth of our patients.
Smoking tobacco is one of the worst things you can do to your teeth and gums. Along with chewing tobacco and dipping snuff, smoking can introduce nicotine and tar into the pores of your tooth enamel. It is extremely difficult to remove these yellow or brown stains. Additionally, the chemicals contained in tobacco are damaging to the tissues of your gums and can be a factor in the development of gum disease.
If you do not smoke, please do not start. If you are already a smoker or user of smokeless tobacco, ask about practical options for smoking cessation to keep your teeth healthier.
Foods to Avoid and Foods to Enjoy
We have already mentioned tea, coffee, wine and sugary drinks and snacks as causes for some cases of discolored teeth. Avoiding starchy food can also prevent the excess formation of plaque and its impact on your teeth. There are a few foods and drinks, however, that are helpful in keeping your teeth white and your smile brilliant:
Foods rich in omega-3 fatty acids can combat inflammation and prevent some cases of gum disease. When your immune system is healthy your teeth are also healthy. Consider making sure you follow a diet that incorporates lots of fruits and vegetables and few processed foods.
Water and sugar-free beverages are useful in rinsing away food debris and can provide added help in managing your health as well as the condition of your teeth. If you don't want to drink water, you can choose sugar-free beverages, but be sure to only drink them in moderation as they can cause other problems.
Calcium-rich foods, including dairy products, are essential to the formation of healthy teeth and bones. Many vegetables are also high in calcium and should be eaten as part of a healthy diet.
Choosing the foods you eat carefully is a great way to protect the appearance and the health of your teeth. It's important for your overall health as well, so be sure to make healthy choices most of the time.
Preventing Tobacco Stains on Teeth
If you smoke, you can expect some negative effects for your teeth and gums. Brushing your teeth after every time you smoke can sometimes reduce these effects and can help you maintain clean and white teeth longer. We may also recommend an anti-bacterial mouthwash to limit the impact of smoking on your gum tissues. The best thing you can do to prevent tooth stains from smoking, however, is to quit as soon as possible.
How to Prevent Tooth Discoloration
Regular brushing and flossing can go a long way toward reducing the impact of foods and drinks on the brightness of your smile. We also recommend regular teeth cleaning visits to remove plaque and tartar. Over-the-counter tooth whitening toothpastes and kits can sometimes produce results. They can, however, cause irritation of the gums or sensitivity of teeth. Professional teeth whitening options from a dental are a better choice for most patients, but for those that can't afford treatments or are looking for a more causal option, over-the-counter products should work just fine.
How Your Dentist Can Help
There are many services available from the dentist that can dramatically improve the appearance of your teeth:
Professional tooth whitening services are an excellent choice for patients who want a dramatic improvement within a short period of time. These services are completed in the dentists office and are designed to provide practical help with severely stained or discolored teeth.
Take-home kits may also be available for patients who do not have time to undergo treatments in our office. Or who need extra help in achieving their desired color after an in-office treatment.
If your teeth require even more help, your dentist may be able to apply veneers or crowns that cover teeth completely and that restore a natural and attractive appearance for your discolored or damaged teeth.
Our Team Is Here for You
Whether you need emergency dental care, regular checkups or cosmetic procedures like teeth whitening services, Tioga Dental & Orthodontics is here to deliver the best options for you. Give us a call today at to schedule your first appointment with us. We are here to help with all your dental care needs in Gainesville.