Posted under:
General
Posted on: November 28, 2017
Oral Health Resources for Gainesville Seniors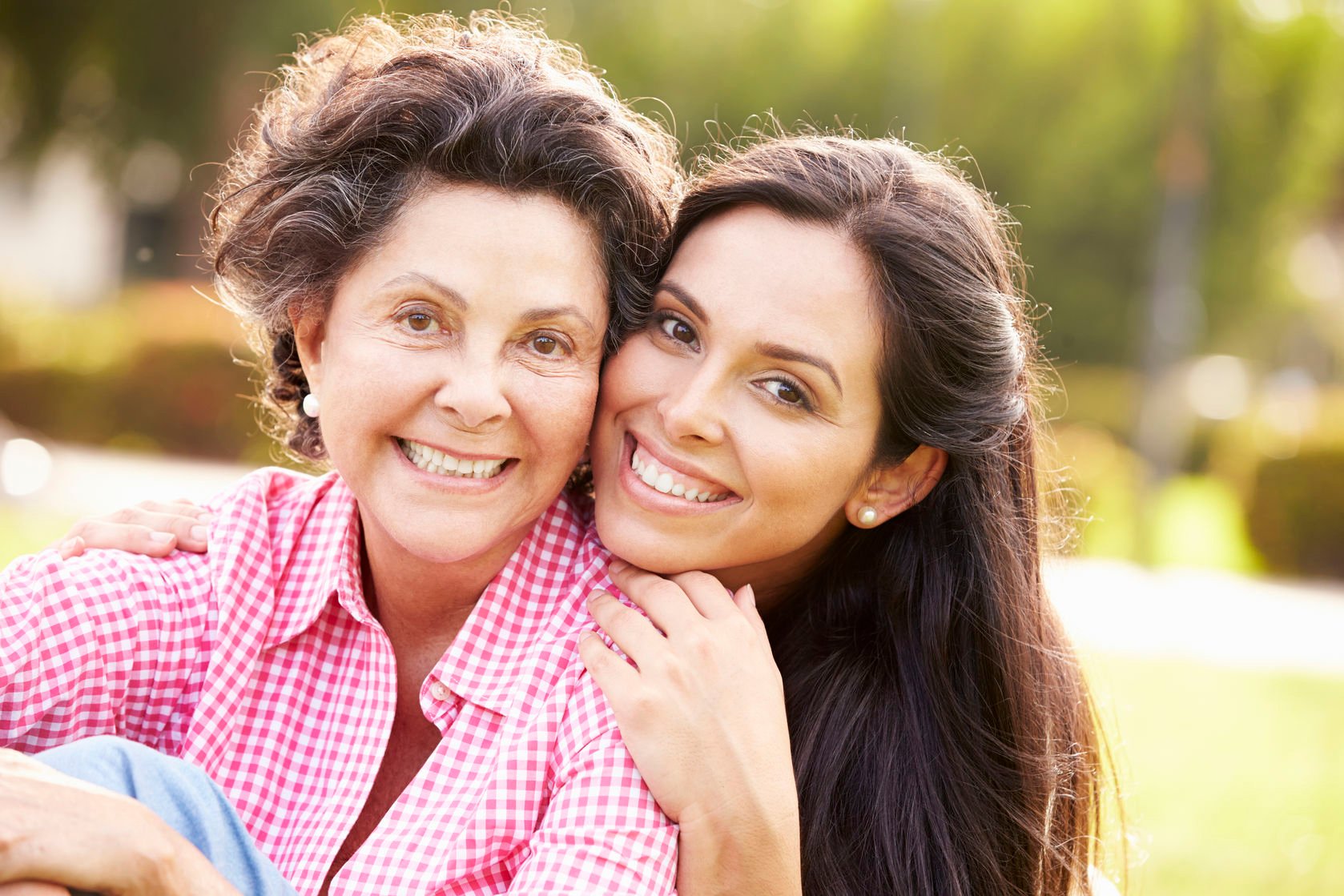 Nearly all adults over the age of 65 have cavities, according to the CDC, and of those about 20 percent don't get them treated. As tooth decay and tooth loss are key indicators of oral health, it is clear that the health of their teeth and gums is something that most seniors overlook. Moreover, an individual's level of dental health is also often an indicator of overall health. We've previously discussed how diabetes and heart disease are linked to dental health. In this article, we highlight how aging can have a negative effect on teeth and gums, and share some tips on how seniors can maintain good oral health. We also provide links to resources in Gainesville that help older adults remain healthy, active and fit during their golden years.
How Aging Affects Oral Health
The National Institutes of Health notes that the two most common dental problems experienced by the elderly are tooth decay and gum disease. The reason seniors may be more susceptible to tooth decay, the American Dental Association writes, can often be traced back to medications that cause dry mouth. When less saliva is produced in the mouth, it can have a negative effect on dental health. This is because saliva plays an important role is removing food debris and acids in the mouth. Inadequate saliva can hasten the buildup of plaque and tartar which, if not removed, eventually leads to cavities. The bacteria in plaque can also cause the onset of gum disease. As gum disease is often painless, many older adults may suffer from it unknowingly. The National Institute of Dental and Craniofacial Research estimates that almost 23 percent of adults over the age of 65 suffer from periodontal disease. Another concern is oral cancer. According to the American Cancer Society, the average age of of people diagnosed with oral cancer is 62, making age an important risk factor. Abnormalities in the oral cavity such as sores that take a long time to heal, red or white patches, pain or numbness are some symptoms of oral cancer.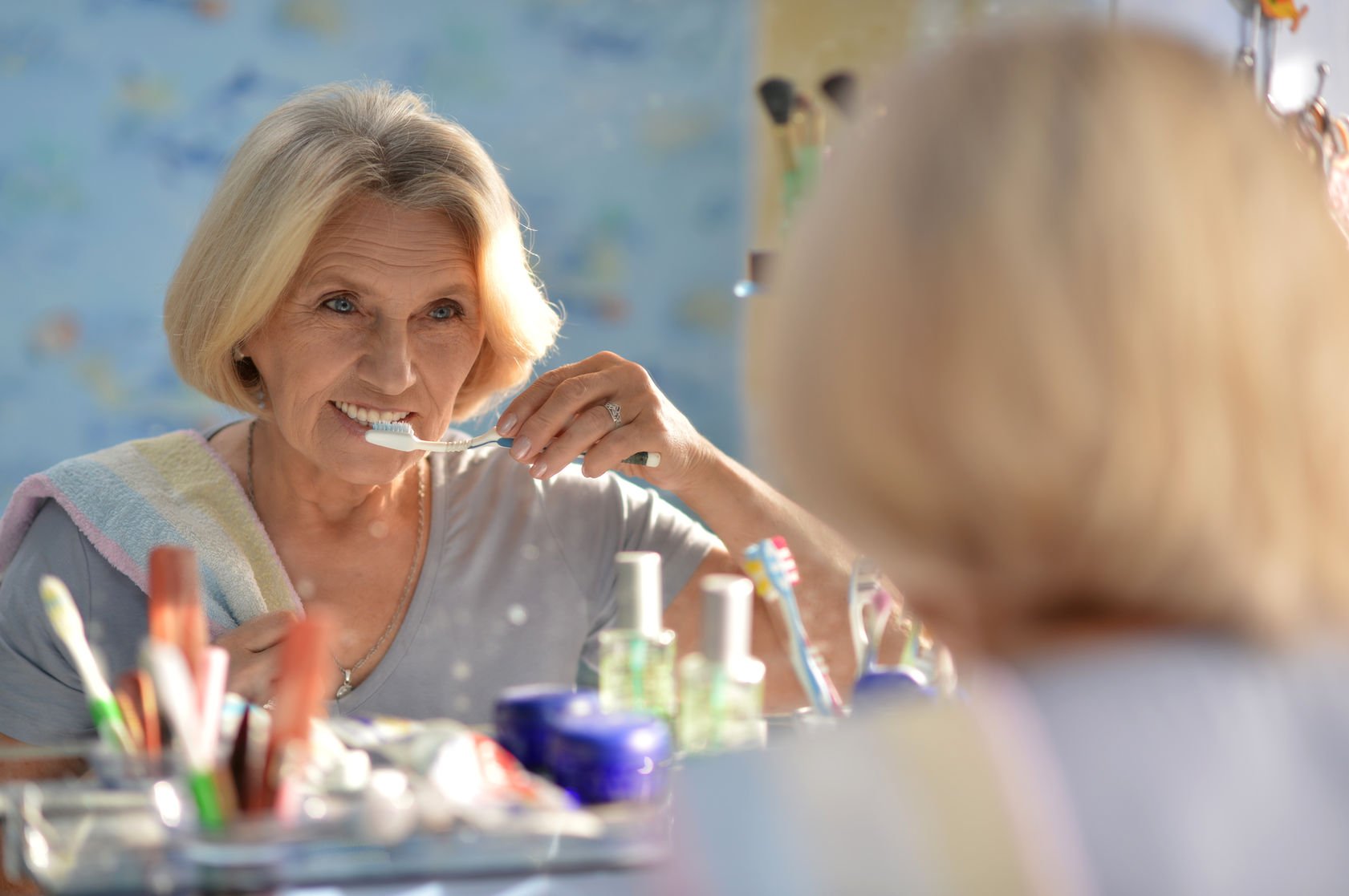 5 Oral Health Tips for Senior Adults
Here are 5 tips to help seniors maintain good dental health:
If you have trouble using a toothbrush or flossing, health writer Lisa Esposito recommends "easy-to-use dental devices" such as electric toothbrushes, water flossers and interdental brushes. These can people with less manual dexterity keep their teeth and gums clean.
To combat the effects of dry mouth, drink plenty of water. One method is to bring a water bottle and constantly sip from it throughout the day. Drinking more water also means increasing your fluoride intake which helps strengthen tooth enamel. The ADA also suggests avoiding food items such as alcohol, acidic fruit juices and coffee which can make dry mouth worse.
It's important to keep dentures clean, the team at AgingCare says. Dentures, whether full or partial, should be cleaned every day and be removed at night.
To lower the risk of oral cancer, the American Cancer Society recommends avoiding tobacco products and limiting alcohol consumption. Limit exposure to UV rays by using sunscreen on the lips.
Visit the dentist regularly for professional cleaning and oral examinations. A dental visit can keep your teeth and gums healthy by removing plaque and tartar. The dentist can also check for signs of gum disease, oral cancer and track any changes in dental health.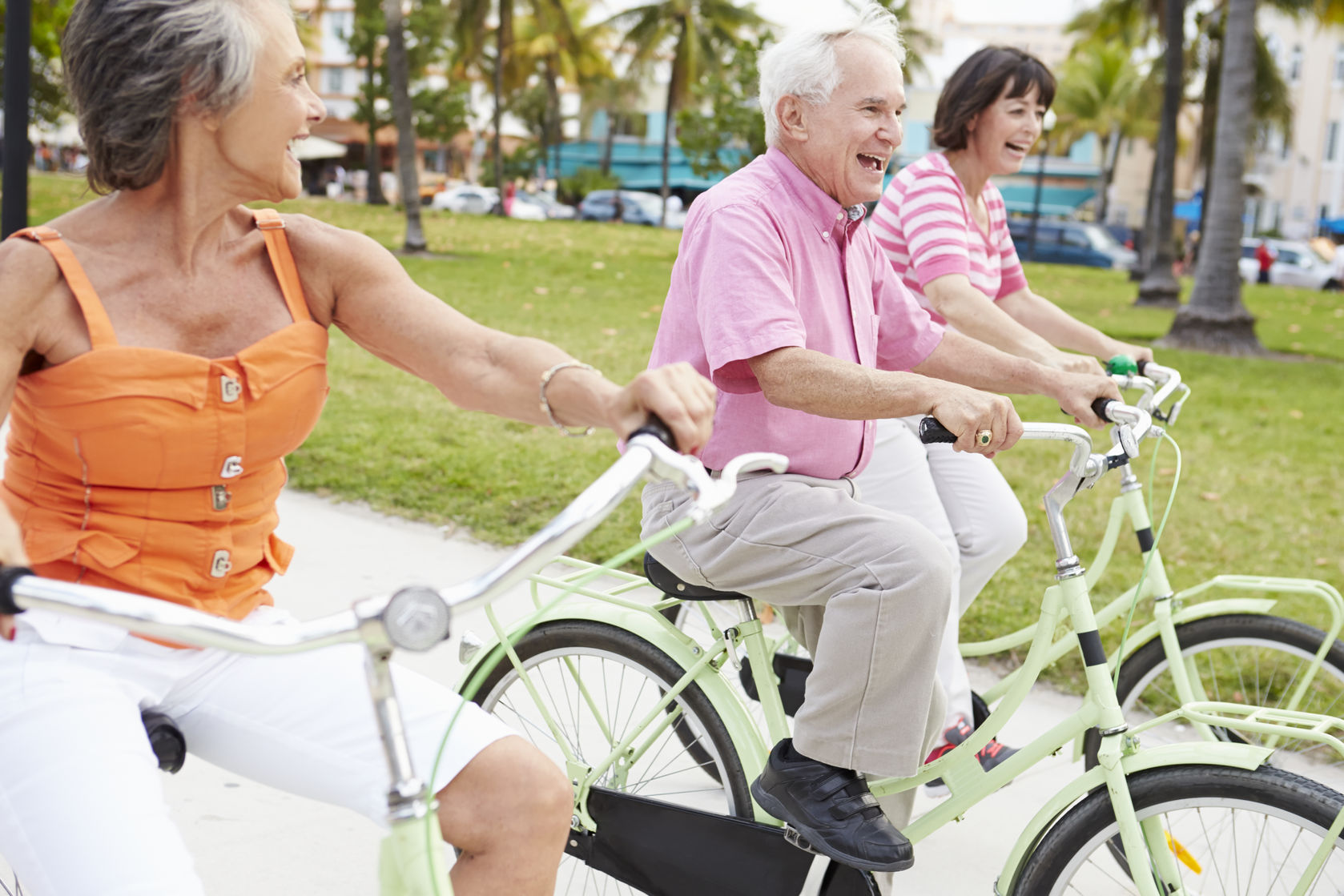 Resources for Seniors in Gainesville
Maintaining overall good health helps seniors continue to enjoy good oral health as well. Diabetes and heart disease are two illnesses that can affect an elderly adult's dental condition. Here are links to 7 resources in Gainesville that can help seniors remain healthy as they age.
University of Florida Senior Care Clinic
Tailored for patients over the age of 65, this new clinic provides primary and consultative care for seniors. The promotion of good health, prevention of diseases, medical treatment and management of disabilities are some of the services offered by the Senior Care Clinic. To find out more, visit their website or call (352) 265 0615.
Oak Hammock
Focusing on lifelong learning, health and wellness, Oak Hammock is a retirement community in Gainesville. With over 30 member-driven interest groups, a health pavilion, and rehab and medical services, seniors living in this community are encouraged to remain active, healthy and happy during their retirement years. Oak Hammock allows seniors to remain independent while having resources and personnel on hand for easy assistance when needed. For more information on life at Oak Hammock, visit their website.
Senior Recreation Center
The Senior Recreation Center in Gainesville is a community service run by the ElderCare of Alachua County and other community agency staff. The recreation and activity center provides a wide range of programs suited for individuals entering their retirement years and beyond. Activities include health screenings, health seminars and workshops, fitness and wellness activities, and arts and cultural events. For more information, call ElderCare at (352) 265 9040. The Senior Recreation Center calendar of events can be found here.
Institute for Learning in Retirement – Oak Hammock
Part of the Oak Hammock retirement community, the Institute for Learning in Retirement offers activities, courses and programs to encourage lifelong learning in retirement-age individuals. North Central Florida residents 55 or older are eligible to join. Classes cover a range of topics from science and technology to foreign language study. Promoting lifelong learning allows seniors to maintain good mental health and build connections with other like-minded people. Further details on their programs and courses can be found on their website. To join, call (352) 548 1009 or email [email protected].
Elder Options
Elder Options provides aging resources in North Central Florida. They have services and programs aimed at helping the elderly remain healthy and manage age-related diseases and illnesses. Their Healthy Aging Program offers workshops on topics such as self-management of chronic illnesses and maintaining a healthy fitness level. For those who need help managing a chronic illness, one-on-one coaching is offered through the Enhance Wellness Program. The Care Transitions Program assist seniors during recovery after hospitalization. Full details of their programs are available on their website. You can also contact them at (352) 378 6649.
University of Florida HealthStreet Events & Groups
HealthStreet is a community engagement program at the University of Florida that aims to "reduce disparities in healthcare and research." They organize a range of weekly, monthly, quarterly and annual events for Gainesville residents and across Florida. Of interest to seniors are the annual Spring Community Wellness Fair, the monthly EAC Eye Clinic and the Diabetes Support Group. HealthStreet also provides health screenings. More information, including their list of events, is available on their website.
Primetime Institute
PrimeTime Institute is a program of ElderCare of Alachua County which offers health education and social activities for the 50+ crowd. Run by volunteers, PrimeTime Institute organizes four or more educational programs every month, covering a variety of topics. Their goal is for seniors to maintain healthy, active lifestyles with strong social connections. Their calendar of upcoming events is available on their website. Images: stockbroker/©123RF Stock Photo, aletia/©123RF Stock Photo