Posted under:
General
Posted on: October 3, 2017
Oral Cancer 101: A Guide to Risks, Symptoms and Treatments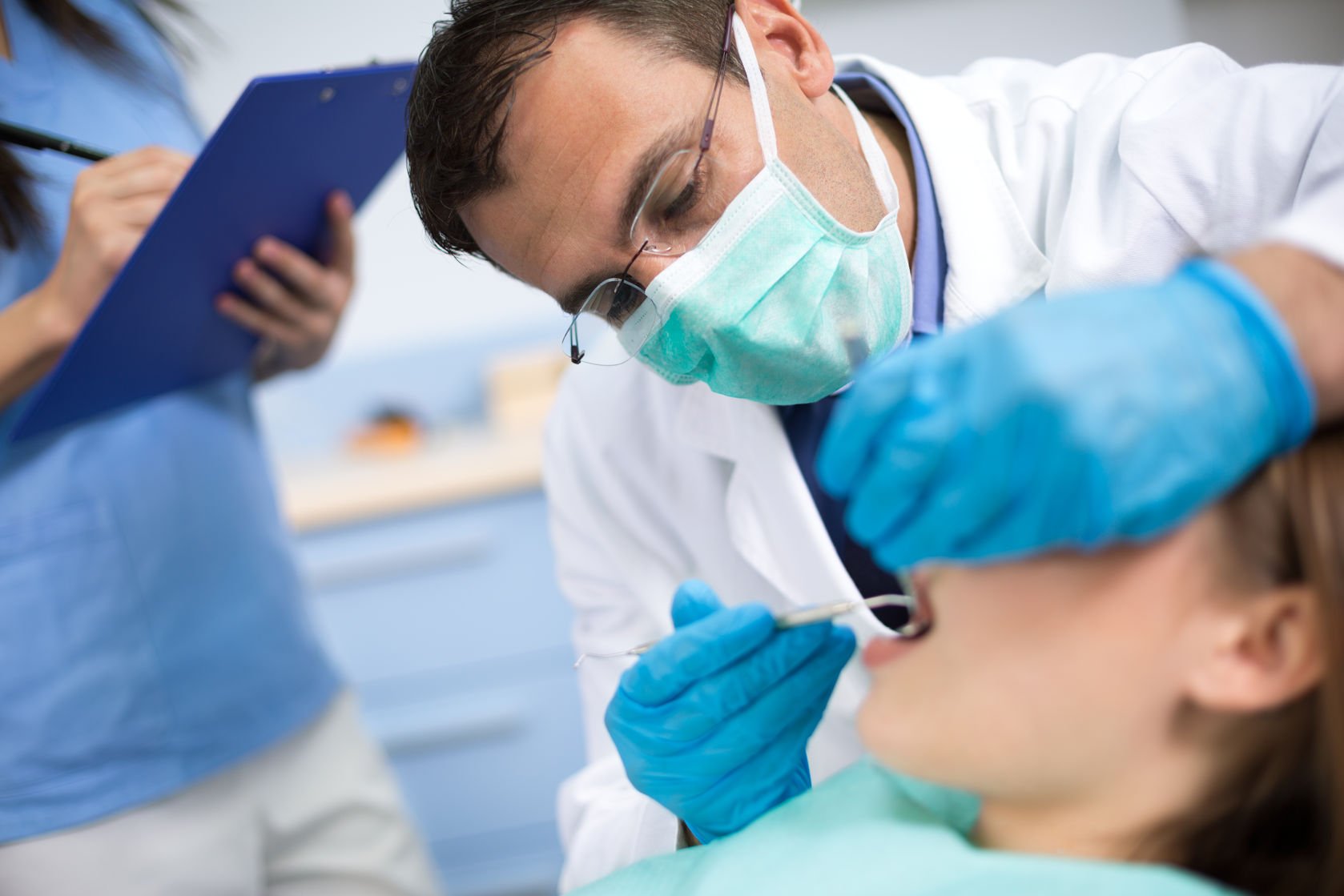 Your regular dental visits can help prevent cavities, tooth decay and gum disease. But did you also know that your dentist plays a key role in the early detection of oral cancer? The American Cancer Society reports that more than 49,000 Americans are diagnosed with oral oropharyngeal cancer yearly, with the disease causing almost 10,000 deaths in a year. Worryingly, the Oral Cancer Foundation notes that the high death rate can be attributed to the late detection of cancer. There is no comprehensive program to screen for oral cancer, and often it is discovered only at later stages, when the cancer has already metastasized to another location. Regular dental checkups can help detect this disease early. Here's what you need to know about oral cancer.
What Is Oral Cancer?
Also known as mouth cancer, oral cancer is when a malignant tumor forms in the lining of the mouth. It can occur anywhere in the oral cavity, be it the gums, palate, tongue or insides of the cheeks. Oral cancer can also develop in the tonsils, the salivary glands and the pharynx (which connects the windpipe to the mouth). Categorized as a type of head and neck cancer, oral cancer typically develops on the floor of the mouth or tongue. The metastasization of oral cancer occurs through the lymphatic system, and thus the first signs of oral cancer can be seen in the lymph nodes.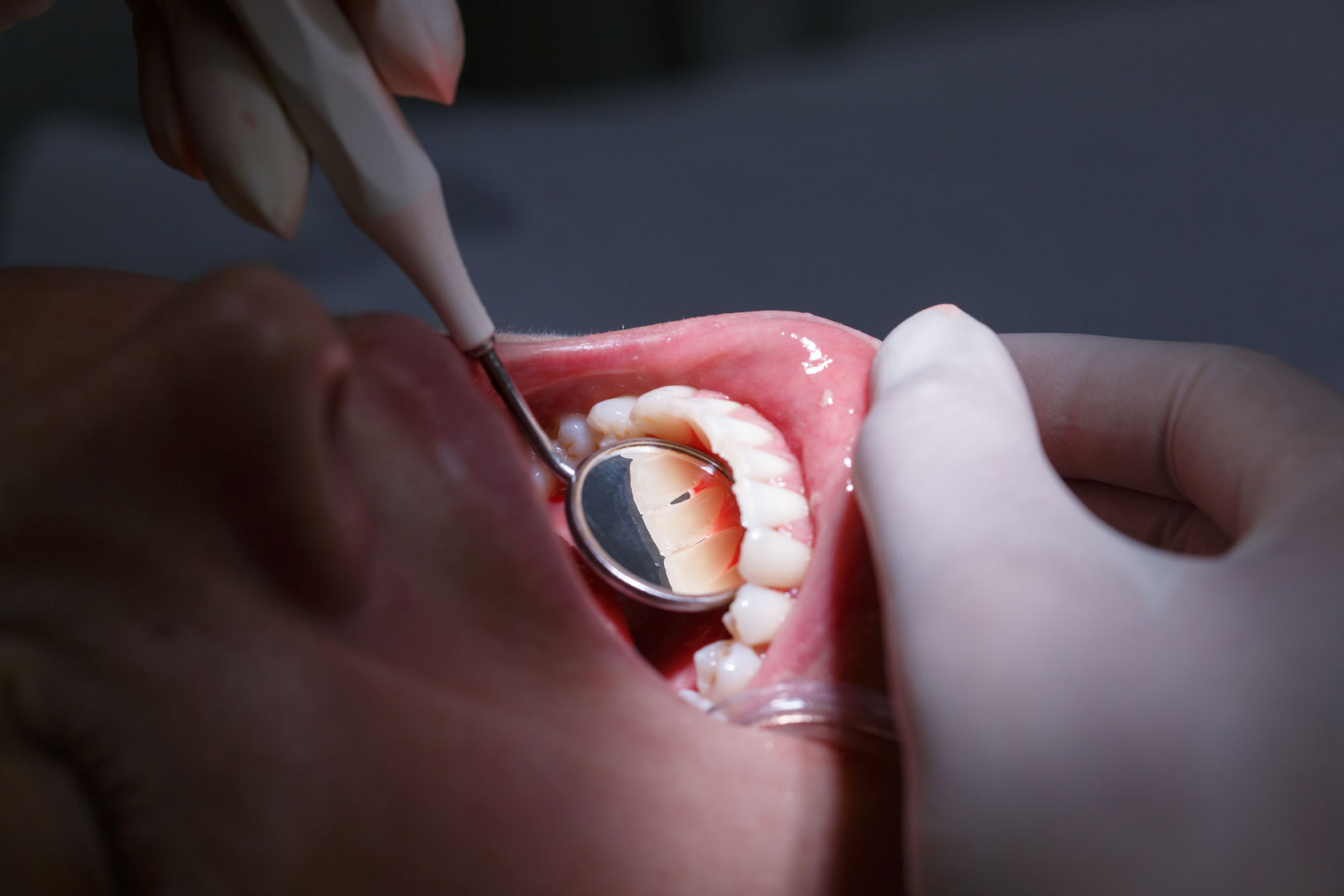 Risk Factors for Oral Cancer
While it is difficult for physicians to explain why some people develop cancer and not others, there are some factors that increase the risk of contracting cancer. According to the National Cancer Institute, here are the risk factors for oral cancer:
Tobacco: Studies have linked the use of tobacco to oral cancer. Whether it's smoking cigarettes, pipes or cigars, tobacco use increases the risk of developing oral cancer. Even smokeless tobacco is harmful. Individuals who are long-time smokers are most at risk.
Alcohol: The second largest risk factor for oral cancer is alcohol, in particular heavy drinkers. The combination of smoking and heavy drinking massively increases the risk of oral cancer.
Personal history oral cancer: Individuals who have contracted oral cancer are more likely to suffer from another bout of it, especially if they do not quit smoking.
Human Papilloma Virus (HPV): HPV, which is a sexually transmitted disease, can cause oral cancer.
Sun exposure: Sun exposure can lead to cancer of the lip. The risk of lip cancer is higher for smokers.
Age can also be a factor. Oral cancer is more likely to occur in those over the age to 40, says Health & Nutrition.
Signs and Symptoms of Oral Cancer
Regular dental checkups are helpful in detecting the early signs of oral cancer. Dentists are trained to spot typical signs such as bleeding sores that do not heal or unrelenting pain in the mouth. Other symptoms to look out for include:
Persistent lumps in the mouth, cheek and/or neck
Numbness on the tongue or lip
White or red patches in the mouth or on the lip
Loosened teeth
Difficulty swallowing
Persistent earache
It's important to note that having any of these symptoms could also be a sign of an infection or another health issue. If you experience any of these signs of oral cancer, inform your dentist at your next visit. Your dentist will examine you to find the root cause of the symptoms, and may then refer you to a specialist for a deeper assessment, if necessary. If your dentist or doctor spots any abnormalities, a biopsy is typically necessary to check for cancerous cells. As with other types of cancer, it is best to diagnose oral cancer early.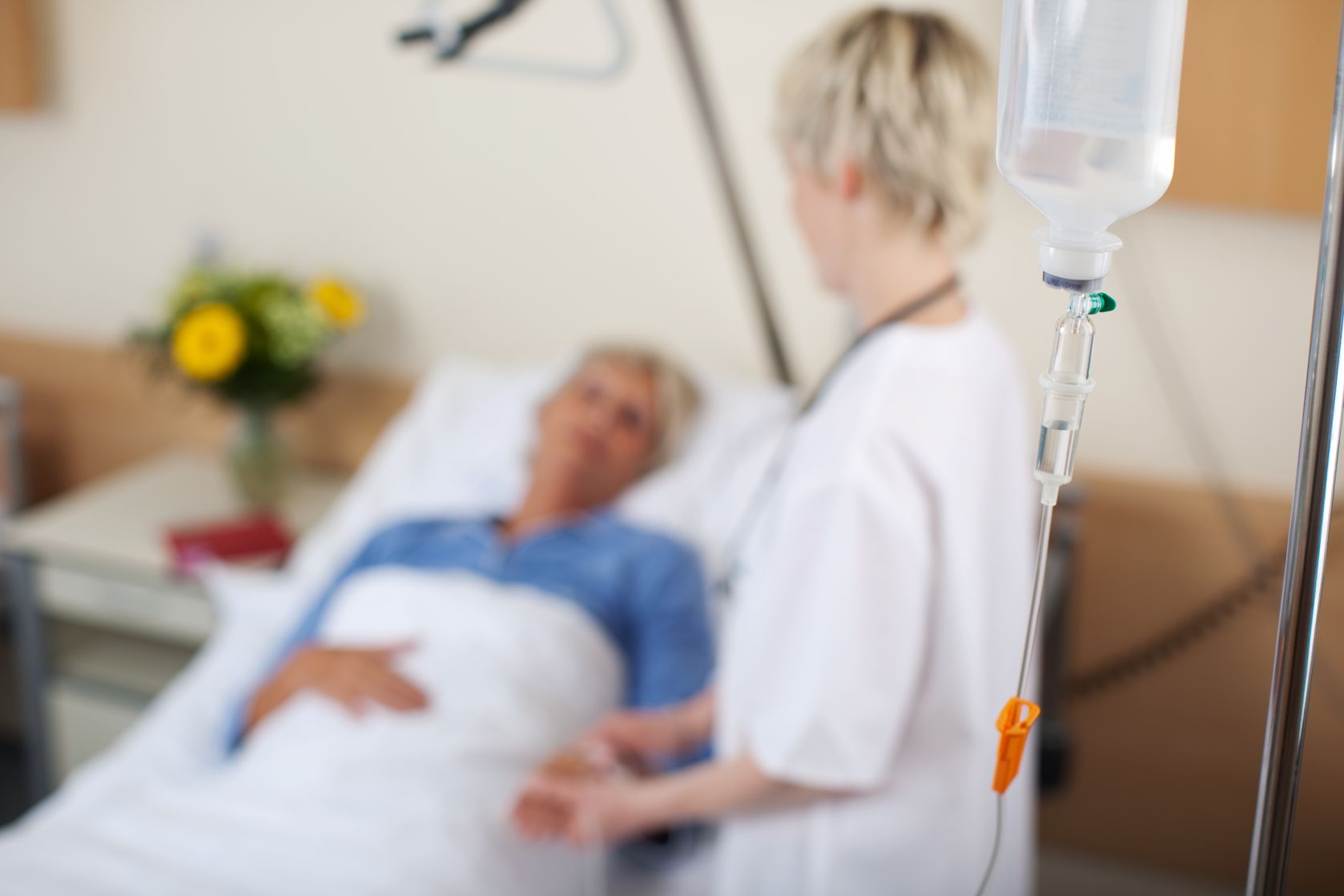 Treatment of Oral Cancer
After oral cancer is diagnosed and the stage of the disease is ascertained, the doctor can then recommend a treatment option. Each individual case is different, and factors such as the patient's general health, the stage of the cancer and the locality of the tumor will affect the effectiveness of each treatment option. Below are some common ways to treat oral cancer.
Surgery
One common way to treat oral cancer is to surgically remove the tumor in the affected area(s). Depending on the individual, lymph nodes may also be removed. Surgery is often the treatment choice when the cancer is detected at an early stage. This option involves a long recovery time and can have substantial and permanent side effects, sometimes changing the way a person looks, talks and/or eats.
Radiation Therapy
Radiation therapy involves using high-energy rays to kill cancer cells. It is often used in conjunction with surgery — either before surgery to shrink the tumor or after surgery to kill any remaining cells. Radiation therapy is also suitable for patients with small tumors or those who are unable to go through surgery. Anyone going through radiation therapy may suffer from side effects such as sore throat or mouth, infection, and jaw stiffness. The severity of side effects depends on the amount of radiation received. Radiation therapy may also cause dental problems. As such, patients who opt for the radiation therapy route are encouraged to visit their dentists to resolve any dental issues at least one month before their treatment plans begin.
Chemotherapy
Chemotherapy involves the use of drugs to kill cancer cells. For oral cancer patients, the drugs are usually administered through a vein. Chemotherapy and radiation therapy are often paired in a treatment plan for cancer patients. The side effects of chemotherapy are similar to those of radiation therapy and depend on the type and quantity of drugs used.
Targeted Therapy
Targeted therapy involves using a specific type of drug to fight cancerous cells. Oral cancer patients may be prescribed a drug called erbitux that can stop the spread of cancer. Targeted therapy can be used together with chemotherapy or radiation therapy. Regardless of the treatment option selected, you will also receive supportive care to help manage pain and side effects. Supportive care can also help with the emotional toil of the diagnosis and treatment. As with any major health decision, it's important to discuss your options with your doctor and decide on a treatment plan that best suits your situation and lifestyle.
How To Help Prevent Oral Cancer
The Prevent Cancer Foundation recommends the following tips to help prevent oral cancer:
Avoid tobacco products: As tobacco is linked to oral cancer, quitting smoking is one of the best things you can do to reduce your risk of oral cancer. If you are a smoker who would like to quit smoking, check out our list of Gainesville resources for smoking cessation.
Drink in moderation: Coupled with tobacco use, alcohol can greatly increase your risk of oral cancer. If you choose to drink alcohol, limit your intake.
Visit your dentist regularly" Your dentist can play a role in screening for mouth cancer. Eva Grayzel, an oral cancer survivor and founder of Six-Step Screening, strongly believes that dentists should be more vigilant about early detection of oral cancer. She advises patients to ensure that their dentists include an oral cancer screening during their usual dental visits.
Apply sunscreen to your lips: Cancer of the lip can occur due to overexposure to UV rays, so remember to apply sunscreen (or a balm with sunscreening properties) to protect your lips.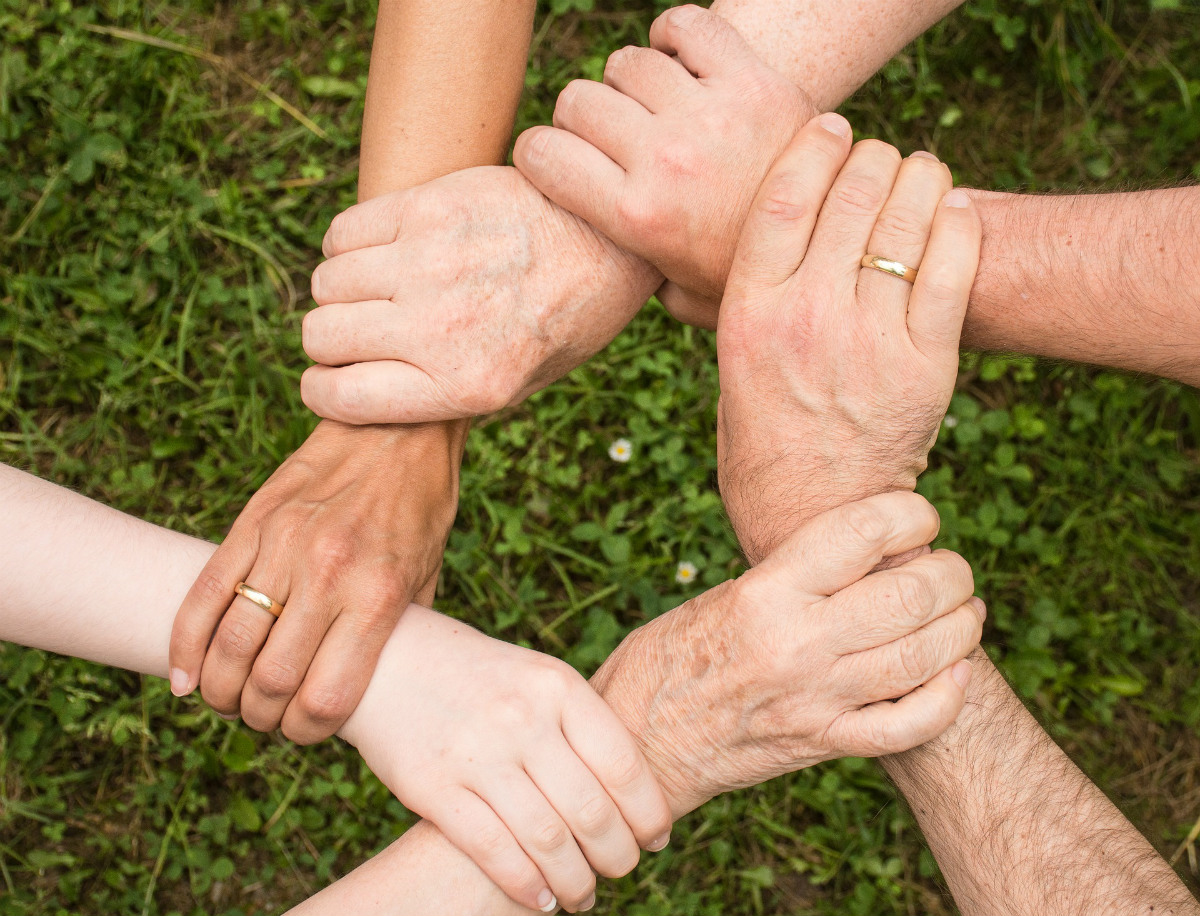 Oral Cancer Resources in Gainesville
If you or a loved one has been diagnosed with oral cancer, there are several resources available locally to help you.
Community Cancer Center of North Florida Support Group
A support group can be an invaluable resource for cancer patients to connect with others in the same situation and get the emotional support they need. Organized by the Community Cancer Center of North Florida, this group is facilitated a by licensed counselor. The group is free to join and meets every third Tuesday of the month from 5:30 p.m. to 7:00 p.m at CCCNF Gainesville. Check their event calendar for more details.
Dragon Rises College of Oriental Medicine
Need relief for the side effects of cancer treatment? Dragon Rises College of Oriental Medicine provides acupuncture and various modalities to help cancer patients during their treatments. Call 352­371­2833 ext. 21 to set up an appointment.
Coping With Cancer by Michelle M. Bishop, Ph.D.
Michelle Bishop is a licensed psychologist who provides therapy to help survivors and their loved ones deal with the stress of cancer, treatment and the adjustment to survivorship. She also provides caregiver coaching. She is a preferred provider for Blue Cross and Blue Shield as well as Medicare. Limited slots are available at reduced cost for those with financial hardship.     For more information, email [email protected]
Gainesville Health & Fitness Cancer Recovery Program
Whether you're undergoing treatment or have completed it, this free four-week cancer fitness program by ReQuest Physical Therapy can help you feel better, stronger and healthier through fitness. Call 352­377­4955 to make an appointment for orientation.
Guided Meditation Class for Cancer Patients
Joan Ellen Kniseley offers a guided meditation class on Tuesdays, 12:00 p.m. for cancer patients at the Cancer Center of North Florida Regional. To schedule an initial visit, please call 386-853-0162.
Yoga for Healthcare
Tammy Bernard, an oncology trained yoga professional, offers yoga and meditation classes tailored for cancer survivors and their families. Both group and private classes are available. For more information, contact Tammy at [email protected].
Cancer Connections
The monthly Cancer Connections meeting provides education on the topic as well as highlights the services available in Gainesville. The event is open to patients, survivors, caregivers and healthcare professionals. Contact Barb Thomas at [email protected] or 352­377­4427 for meeting dates and topics.
Criser Cancer Resource Center
Run by the University of Florida Health, the center is a resource for patients and families to learn more about cancer treatment and recovery. It also organizes support services such as yoga, meditation and dance. The center is open Monday to Friday from 9:00 a.m. to 5:00 p.m. For a list of programs and events, please stop by the Cancer Resource Center or visit the UF Health Community Calendar. Images by: luckybusiness/©123RF Stock Photo, zlikovec/©123RF Stock Photo, racorn/ ©123RF Stock Photo, Anemone123