Posted under:
General
Posted on: August 29, 2017
Your Guide to Labor Day Festivities in Gainesville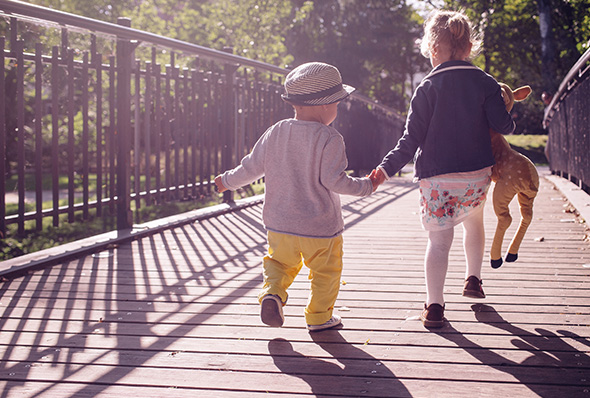 Fall is just around the corner, and the new school year is already getting underway. But before we shift gears to autumn, there's still one more celebration on the summer calendar: Labor Day. As Jay L. Zagorsky at The Conversation points out, Labor Day — first celebrated in 1882 — was conceived as a way to provide workers with time off and respite from long working hours. That was before eight-hour workdays were the standard. Today, Labor Day is a day to pay tribute to the American labor movement and the achievements of American workers. For most of us, Labor Day represents the end of summer, and it gives many people an excuse to have one last sun-soaked hurrah with family and friends. If you need ideas on how to make the most of your Labor Day weekend, here is our guide to having an awesome time in Gainesville.
Enjoy A Classic (But Healthy!) Labor Day Barbecue
A time-honored way to celebrate Labor Day Weekend is to get your family and friends together and have a barbecue in your backyard. This year, instead of indulging in unhealthy snacks, fried foods and beer, give your Labor Day party a healthy twist. McKel Hill at Nutrition Stripped makes it easy for you by putting together a healthy Labor Day menu. Instead of beer and barbecue ribs, go for juices, salads and barbecue tempeh. For a healthy-yet-indulgent dessert, check out Megan Gilmore's recipes for a healthy Klondike bar or raspberry chocolate chip muffins. Lisa Bryan at Downshiftology also has delicious and healthy Labor Day recipes that include herbed honey mustard chicken, classic potato salad, and raw mixed berry and vanilla bean cheesecake.
Learn & Play at Depot Park
Located in Downtown Gainesville, Depot Park was originally a rail yard that suffered from pollution and contamination. The area was remediated in 2000 to remove contaminated soil and water, and in 2012 the historic Depot Building was rehabilitated. Today, Depot Park is a gathering space with a children's play area, and it is host to various events — from concerts to art festivals to food truck rallies. On Labor Day weekend, wander around Depot Park and discover the wildlife and plants in the conservation area located in the southern part of the park. You will also be able to learn more about the importance of bicycle safety and the history of the bicycle safety movement in Gainesville. Once you're done, while away the rest of the day on the open lawns. Bring a family picnic, read a book or throw a Frisbee. Kids can enjoy the afternoon at a play area, which includes a playground and a splash area. Depot Park is a great way to spend your Labor Day. Enjoy the summer sun without spending any money!
Register Your Kids For a Home Depot Workshop
On 2 September, the Home Depot store in Tower Center is organizing a pencil box workshop for kids. During this three-hour workshop, you and your child will build a pencil box, then decorate it using paint and stickers. It's a fun parent-child bonding activity, and your kids can use their custom pencil case in the new school year. Best of all, it's free! Simply register on the website to secure your spot.
Channel Your Inner Sherlock Holmes
Ever watched Sherlock Holmes or CSI and thought, "I could do that!"? Well, here's your chance to flex those problem-solving skills. Escape Key is an escape room game in Gainesville where you and a group of friends or family members are locked in a room. You then have to work together to solve a series of clues in order to escape. Participating in escape rooms, an activity that has grown in popularity in the past few years, is an out-of-the-box way to spend quality time with your loved ones. According to Jessica Contrera at The Washington Post, these games are popular because they embody our desire to participate in games that are both physical and social. Escape rooms are an interesting mix of the intellectual (solving puzzles), physical (being in a small space and looking to your surroundings for clues) and social (working together as a team), with a touch of thrill to top it off. If you haven't yet tried it, Labor Day weekend is a good time to experience the fun of an escape room. It's a family-friendly activity, suitable for all ages. Just remember to make a booking before you go.
Go Letterboxing
If you're a fan of the outdoors and don't relish the thought of being locked in an escape room, then letterboxing could be for you. Letterboxing is an activity that combines the outdoors, puzzle-solving and orienteering — it's an updated version of a treasure hunt. How does it work? According to Letterboxing.org, the aim of the game is to find letterboxes (small, weatherproof boxes) that have been hidden by other letterboxers in publicly accessible places. You can find letterboxes through clues posted on dedicated sites. If you do find a letterbox, you can then use the rubber stamp in the box to log your discovery into your own personal journal. If you have a personal stamp, you can also record your find in the letterbox's log book. Reportedly, there are around 90,000 active letterboxes in America, so check out letterboxing websites such as letterboxing.org and atlasquest.com to get started. To play, search for clues on those websites for letterboxes in Gainesville. Then, get out there and start looking.
Get Down at the Labor Daze Fest
Enjoy good company, tasty food and live music at the sixth annual Labor Daze Fest. Billed as "North Central Florida's Largest Free Working-Class Festival," the event will feature performances from five local bands, more than 50 local vendors, and free activities for the family. If you feel lucky, take part in the "Power to the People" Dollar Raffle, where the top prize is payment of your power bill. Happening on September 3, Labor Daze Fest will be held from 4 p.m. to 10 p.m. at the Bo Diddley Downtown Plaza. This event is a fun way to connect with the larger Gainesville community during this celebratory weekend.
Tag, You're It!
Does being in a live-action video game sound like fun? Then the M2 Battlesports Open Play event could be just the thing for you. Join their open play outdoor tactical laser tag game, using weapons that run on infrared and radio frequency tagger technology. With a playtime length of two hours and room for up to 40 players, M2 Battlesports brings games such as Call of Duty and Halo to life. The games are mission-based and focus on strategy. Games available include Capture the Flag, Sniper and Hostage Rescue. Enjoy the thrill of games like paintball and airsoft — but without the pain, mess and bulky protective gear. Open Play is available at 5:30 p.m. and at 8 p.m. on September 2. A two-hour game costs $18.78. Registration required. Night games are open to adults and children above the age of 10.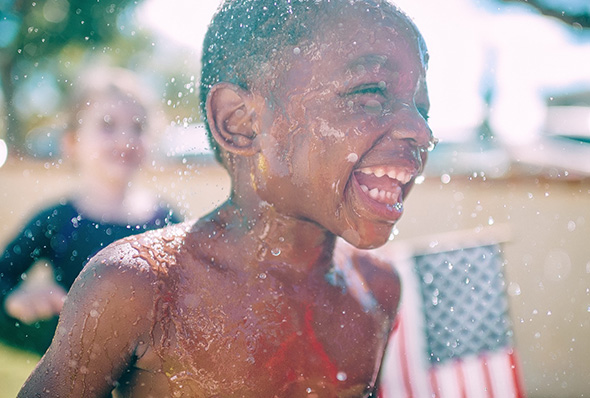 Live Your Circus Dreams
Soar through the air in a flying trapeze class! Priced at $29 for first-timers, Flying Trapeze at the YMCA of North Central Florida provides us mere mortals with an unforgettable circus experience. This 90-minute class will equip you with all you need to know for a safe flying trapeze experience. Pick up the basics — swinging, knee hang — and then complete a mid-air transfer to a professional catcher. At Flying Trapeze, safety is paramount. Participants get to practice on the ground before being allowed to be in the air. Safety harnesses are a must, and there are multiple coaches on hand throughout the entire session to ensure the safety of participants. Children must be at least 36 inches tall to participate.
Have a Taste of English History
Fancy a dance? Take a trip back to 16th Century England at the Gainesville English Country Dance event. Held at the United Church of Gainesville, this weekly dance event affords an opportunity to learn some classic dances dating back to the Elizabethan era. Whether it's the Rainbow, Dancing Across the Atlantic or Cheshire Rounds, the English dances are all taught, walked through and called. No previous dance experience, partner or special shoes are required. All you need do is turn up at 6:45pm on September 4 for the beginner lesson. To add to the atmosphere, there will be live music by local band Hoggetowne Fancy. The event is open to everyone. It costs $5 plus donations for the musicians.
Dance the Night Away at BeyDay
If English country dances aren't your thing, then perhaps a more contemporary dance event will appeal. The second annual BeyDay, an all-night dance party celebrating the music of pop icon Beyonce, will be held on September 2 at The Atlantic. The party kicks off with a "Be Queen Bey" Lip Sync Contest at 10 p.m. Then, dance the night away to all of Beyonce's hits, thanks to DJ Wax Atom. The event only costs $3.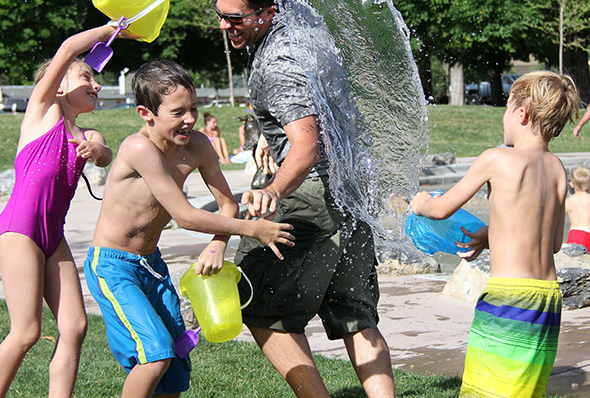 Have a Splashing Good Time — For Free!
What better way to enjoy the last rays of summer than at a splash park? Instead of splurging on expensive day passes for a water park, head out to Lake Butler Splash Park or the Alachua Splash Park. These parks are free, offering a fun family day that's easy on the wallet. If you're planning to go to the Alachua Splash Park, check its website to ensure that the park is open to the public on that day. You may want to call the Lake Butler Splash Park, too, to confirm its opening times during Labor Day weekend. Images by: freestocks.org, Leah Kelley, StockSnap, rudyanderson

Call today or book an appointment online.