Posted under:
General
Posted on: August 8, 2017
Invisalign Invisible Braces May Be Best Option for College Students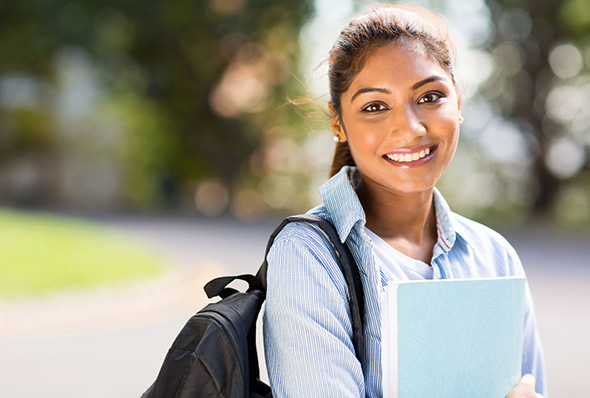 For most students, college is a time for change. Some students move far from home and even study abroad, which makes it hard to stick to a dental or orthodontic routine. While having straight teeth would be nice, getting braces might not be practical for a changing lifestyle. Fortunately, Invisalign can help. This clear treatment offers flexibility and social benefits for college students who want straighter teeth before they enter the workforce. Check out these seven benefits of opting for Invisalign during your college years.
Students Don't Have to Schedule Bi-Monthly Orthodontist Visits
One of the main reasons students put off fixing their teeth is because they're frequently traveling between school and home and can't commit to regular orthodontist visits. However, Invisalign offers added flexibility for the changing schedules of young people. "With Invisalign, your teeth are straightened using a series of aligners," Dr. Dollins in Temecula, California writes. "Each aligner is worn for around two weeks and…you can switch out your aligners from the comfort of your home or dorm room." Because you can switch the aligners on your own, you don't have to visit the orthodontist every two weeks to have them checked. However, some orthodontists will prefer to see you regularly just to make sure you're wearing your aligners and they're working as they should.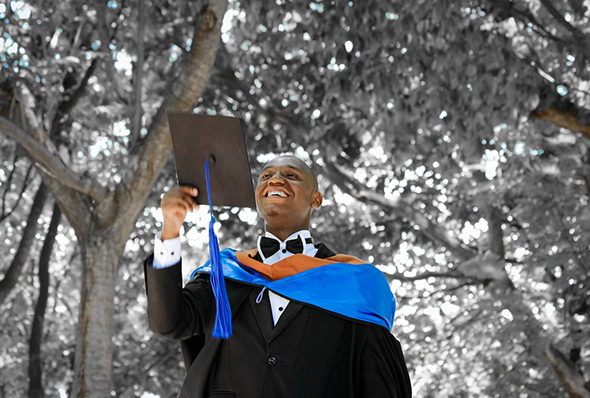 Invisalign is Removable for Activities and Social Events
Invisalign provides options for student athletes and music majors alike. Traditional braces can pose problems in sports; they can cause issues for musicians who play wind or brass instruments; and they can be embarrassing for everyone else, especially in social situations. "For sports that require players to wear mouthguards, the expense of specially constructed mouthguards to fit over braces is avoided," the team at College Square Dental writes. "The aligners can be removed during sports activity, and a normal mouthguard is worn. Teenagers who play musical instruments simply remove the aligners when practicing or playing in the band or orchestra." These aligners can also be removed for parties and important social events. If you think college students aren't as self-conscious about how they look as younger teenagers are, think again. Alaina Leary shared her story of getting regular metal braces in college with Seventeen magazine — fortunately with the humor that comes with hindsight. "I had braces for five years, including all four years of college," Leary writes. "Every time I smiled at a frat party, I felt like a high school kid from the neighborhood who'd snuck in." So did a mall security officer, who stopped her for looking under 18 and she had to show her driver's license to prove she was 21. Many students want straighter teeth, and opt for Invisalign so they don't feel like they're putting their social lives on hold.
College Students Can Eat Whatever They Want
With traditional braces, patients have specific dietary and hygiene concerns that lead to high levels of upkeep, Megan at City Orthodontics in Toronto explains. College students who are on a busy schedule might struggle to keep up with these limits and could experience additional problems with their teeth because of it. Hard foods and sticky choices like gum are acceptable as long as the aligners are out.   With Invisalign braces, students can take out their aligners to eat, drink, brush and floss. This means students can eat what they want and keep their teeth clean with good oral hygiene. However, this free-pass at food comes with a warning. Most users end up brushing their teeth each time they eat to prevent stained aligners and built-up plaque. "Plaque and food particles can get in the way of the teeth moving plus can lead to some seriously stanky breath and cavities," Anna Monette Roberts shared with PopSugar. "As a result, it's best to brush your teeth after eating anything. I use three different types of toothpaste and toothbrushes, since I have to stash them at home, at work, and in my purse." Carrying a travel toothbrush is an ideal way to prevent your aligners from turning yellow because of leftover food particles.
Invisalign Treatment Can be Faster Than the Traditional Process
College students who are on deadlines — like graduation a year or two out — might consider Invisalign if they want straighter teeth before they enter the workforce. "Many adults patients have to wear traditional braces for two years or longer," Dr. Mitchel Friedman writes. "That means you'll have to endure two Thanksgivings struggling to eat turkey, and two St. Patrick's Days struggling to chew your corn beef. Traditional adult braces may be effective, but they certainly don't work quickly." Invisalign treatment varies by every case, but some dentists and patients have found it requires less time than its metal counterpart. Ricci Alexis is one of the top success stories of Invisalign. Her process took six months and she blogged about the events at the beginning and the end. "I didn't post about my treatment again until I was about half way done and I really wish I had documented more," Alexis writes. "It seems crazy to me how much my teeth moved in just ten weeks." An additional benefit of Invisalign is actually watching your teeth improve when you look in the mirror and seeing your aligners get straighter month-by-month.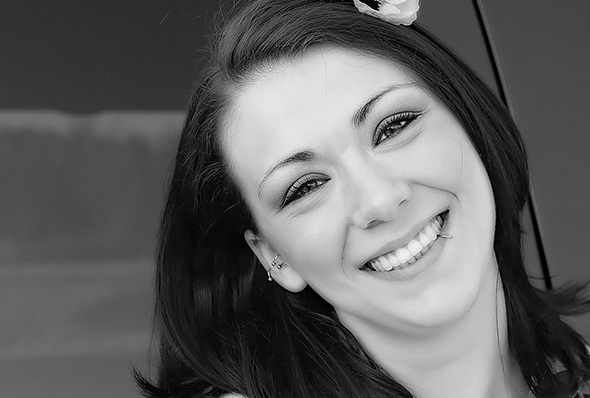 Invisalign Treats Relapse Patients Who Already Wore Braces
Many Invisalign patients have experience with metal braces but didn't keep using their retainers after the metal was removed. Invisalign can also help these "relapse patients" who had braces in middle school but then failed to wear their retainers. "My relapse was a slow process and I don't think I even really noticed until my sophomore year of college," Alison writes at SF Dental . "I had a consultation with an orthodontist. I felt I was too old to wear bulky, uncomfortable metal braces, and at the consultation, they said I was a perfect candidate for Invisalign." Patients who don't want to go back to bulky braces again can consider Invisalign as an easier, more comfortable option. These relapse cases aren't as uncommon as you might think. Without retainers, teeth can start moving back when students enter college.   "If I could go back and change any of the major decisions I've made in my life, the first thing I would do is wear my retainer every single night," Andrea Lavinthal writes at People. "I didn't get the memo that in order to keep the particularly problematic bottom ones in line, I'd have to wear a retainer." In Lavinthal's case, getting Invisalign wasn't just a cosmetic decision. If she had let her teeth continue to relapse, she might have needed reconstructive work to correct her bite and prevent major dental problems.
Invisalign Can Correct a Wide Variety of Cases
Invisalign isn't just for minor cases anymore. Today, orthodontists can use this option for multiple types of smile problems, much to the relief of many patients. "They've made some big advances in their technology, and Invisalign can now correct all sorts of issues, like overly crowded teeth, widely spaced teeth, open bite, crossbite, overbite (that's was me!) and underbite," Gabrielle Blair writes as the Design Mom. Blair also found that Invisalign had a similar cost as traditional braces and was covered under some dental insurance plans. For some practices, more than 50 percent of patients are older than 21. The team at DocBraces shared one patient story that discussed the crucial steps of entering the workforce after college. "When hiring for a job, self-assurance and confidence rates high on the employer's expectation list," the team writes. "But Monique felt a woman wearing traditional braces at her age would draw even more attention to her smile." Oftentimes older people worry that wearing traditional braces — even though they're temporary — would be worse than having crooked teeth. This is especially true for relapse cases who don't want to go back to having metal in their mouths.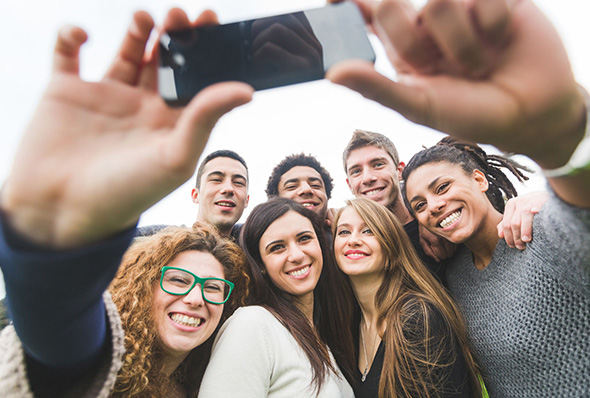 Invisalign Has Additional Dental Benefits
While metal braces are socially uncomfortable in college, they can also be physically uncomfortable in your mouth. This can make students reluctant to fix their teeth. However, Invisalign is much more comfortable, although there can definitely be an adjustment period to start. On the other hand, "Invisalign braces don't include any metal or wires that could cause damage to the inside your mouth," the professionals at Orthodontics Limited write. "The clear braces are designed with a smooth finish so that they are no sharp edges that can cause you discomfort. Also metal braces have been known to accelerate [tooth] decay because of the enormous amount of pressure put on the teeth." In fact, Invisalign provides significant restorative benefits for people who wear the aligners. The team at DocShop listed a few additional benefits to the clear correctors:
Tooth wear and temporomandibular joint disorder (TMJ/TMD) are reduced by treating overbite and underbite.
Gum problems (like periodontal pockets and gum disease) can be reduced by correcting gapped teeth.
While metal braces also fix these problems, Invisalign treats them in a far less obvious way.
Caveat: Invisalign Requires Commitment to the Treatment Plan
While Invisalign is easier and more comfortable than metal braces, it does require an adjustment period. "Just like braces or other clear aligners, your first time wearing Invisalign clear aligners takes you some time to feel normal," the team at Bauer Dentistry writes. "And just like metal braces, you will most likely talk funny for a short period of time." However, if you stick with the treatment plan, you should adapt to the aligners and soon barely notice them. There is one piece of advice that many dentists pass on to patients considering Invisalign: the shorter treatment time and straightening benefits only work if patients wear the aligners for 20-22 hours per day. Students who remove their aligners for hours or days at a time could see slower progress and experience more discomfort. "Invisalign's success depends almost entirely on the beholder," the staff at The Happy Tooth writes. "If you don't wear them, they won't work. With braces, you don't have any choice in the matter!" Invisalign isn't for everyone and for every case, but if you want straighter teeth without the pain of metal braces, consider this clear and flexible orthodontic option. Images by: michaeljung/©123RF Stock Photo, dickdonmedia , Greyerbaby , william87/©123RF Stock Photo