How to Handle Dental Emergencies Like a Pro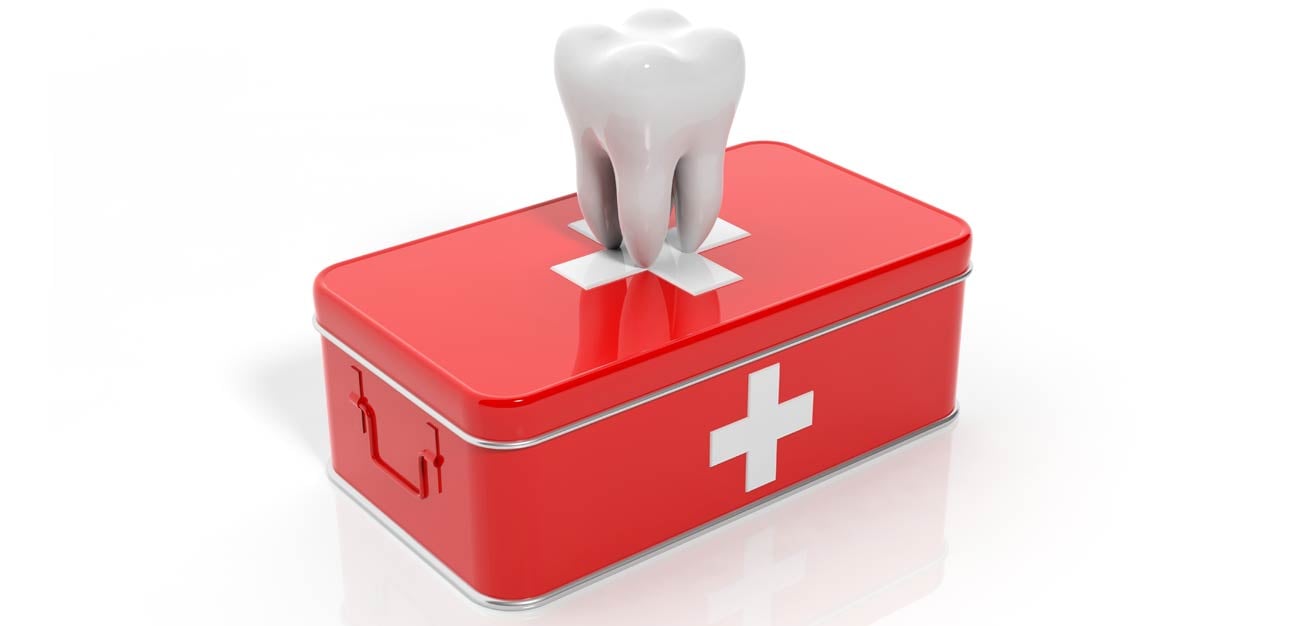 A toothache isn't the only dental emergency one has to suffer through. While a toothache has the tendency to sneak up on you uninvited, most times you can pop Tylenol or Advil and it helps you tide things over until you get the opportunity to visit your dentist. But what about other dental emergencies – and there are plenty of those, especially if you have children.
Knowing how to deal with dental emergencies at home, or when you don't have access to a qualified dentist is the difference between saving a tooth and losing it. Here we're giving you a brief overview of some of the more common dental emergencies in the hopes that you will be able to navigate a considerably frightening situation a little better, or just until you are able to seek the necessary dental help.
Sharp Toothache
First things first, let's talk about a sharp toothache. Toothaches, the ones that arise from cavities or dental sensitivities generally start mild. However, they can build up to become suddenly sharp and very painful.Apart from some pain medication,check for obvious cracks or tooth fractures and be sure to remove any lodged food.Avoid eating from the side that hurts until you can visit your dentist and if available at home, place a small cotton pellet dipped in a local anesthetic or some clove oil.
Chipped Tooth
Sometimes a small piece of the tooth can chip or break off on hard contact.If it's a piece big enough to be saved, keep it. If you see any bleeding, apply a cold compress securely to the area for about 8 to 10 minutes.
Partially Dislodged Tooth
Teeth can move from their position upon hard impact. It is one of the most crucial dental emergencies which require immediate attention because there may be chances to re-position the tooth. Try to stabilize the tooth as best you can.  Contact your dentist right away. Press a cold compress firmly to the outside of the affected area to help alleviate the pain.
Knocked Out Tooth
Much like a dislodged tooth, a knocked out tooth is another one of the dental emergencies that requires immediate dental attention. If the tooth comes out it's socket and mouth, retrieve it carefully but only touching/holding it from the crown (the part of the tooth that is visible in the mouth). Rinse it off with water, but do not scrub the tooth or try and detach any tissue fragments still connected. While it is recommended that you lightly try and replace the tooth back in the socket, that is easier said than done. It is advised that the knocked out tooth be stored in a small cup of milk. If you don't have milk at the time, pour some water into a cup and stir in a pinch of salt before dropping the tooth in. In either case, rush to your qualified dentist as soon as possible.