Posted under:
General
Posted on: October 17, 2017
Keep Kids' Teeth Healthy for Halloween: Treats They'll Love That Aren't Candy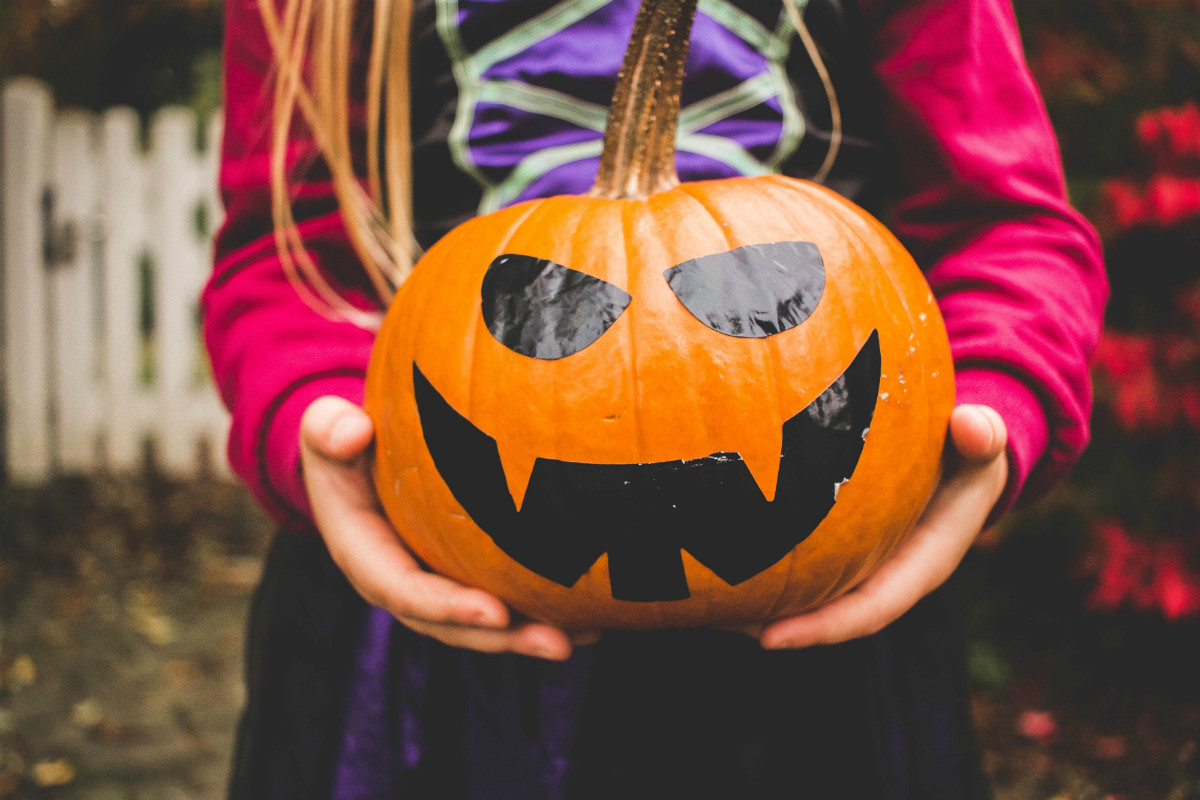 Whether it's superheroes, cartoon characters or cute animals, it's not just the costumes that get kids excited for Halloween. There's also the sweet promise of candy and chocolate. And during Halloween, an astounding amount of candy is consumed. An infographic by Couponfollow.com reveals that some children eat up to 7,000 calories worth of candy on Halloween. All that sugar is bad for your health and your teeth. Too much candy can lead to cavities and tooth decay. So, how can you limit your kids' sugar intake without ruining this fun holiday? This Halloween, try to swap out some of the store-bought candy, chocolates and sweets with these healthier treats.
Homemade Halloween Treats
One great way to make Halloween healthier is to create your own goodies. With a bit of time and effort (and some helping hands!), these homemade treats can add a unique spin to your Halloween celebration. Here are 11 recipe ideas you can try.
Homemade Chocolate Bars
Not all chocolate is unhealthy. According to Healthline, dark chocolate that contains over 70% cocoa is good for you. Dark chocolate is rich in antioxidants and contains less sugar than chocolate with lower cocoa content. Whipping up homemade chocolate allows you to use healthier dark chocolate instead of milk chocolate. Here's some inspiration for delicious homemade chocolate bars: Nicole McDermott at Greatist has compiled a list of 14 recipes that duplicate some favorites such as Reese's Peanut Butter Cups, Snickers, Kit Kats and Twix.
Halloween Cupcakes That Go Light on the Sugar
Fire up your oven for some delicious and spooky cupcakes. Delish has recipes for 18 different types of cupcakes that will surely be a hit with kids. Whether it's Candy Corn Ghost Cupcakes, Cupcake Webs or Brain Cupcakes, these treats are a treat for the eyes and the tastebuds. They're also a better option compared to candy and chocolate. For instance, the recipe for 18 to 24 chocolate cupcakes uses unsweetened cocoa powder and only one-and-a-half cups of sugar. You can also choose to substitute the sugar in the recipes with healthier alternatives such as maple syrup and stevia. Gemma Stafford at Bigger Bolder Baking has a handy guide to sugar substitutes and measurements.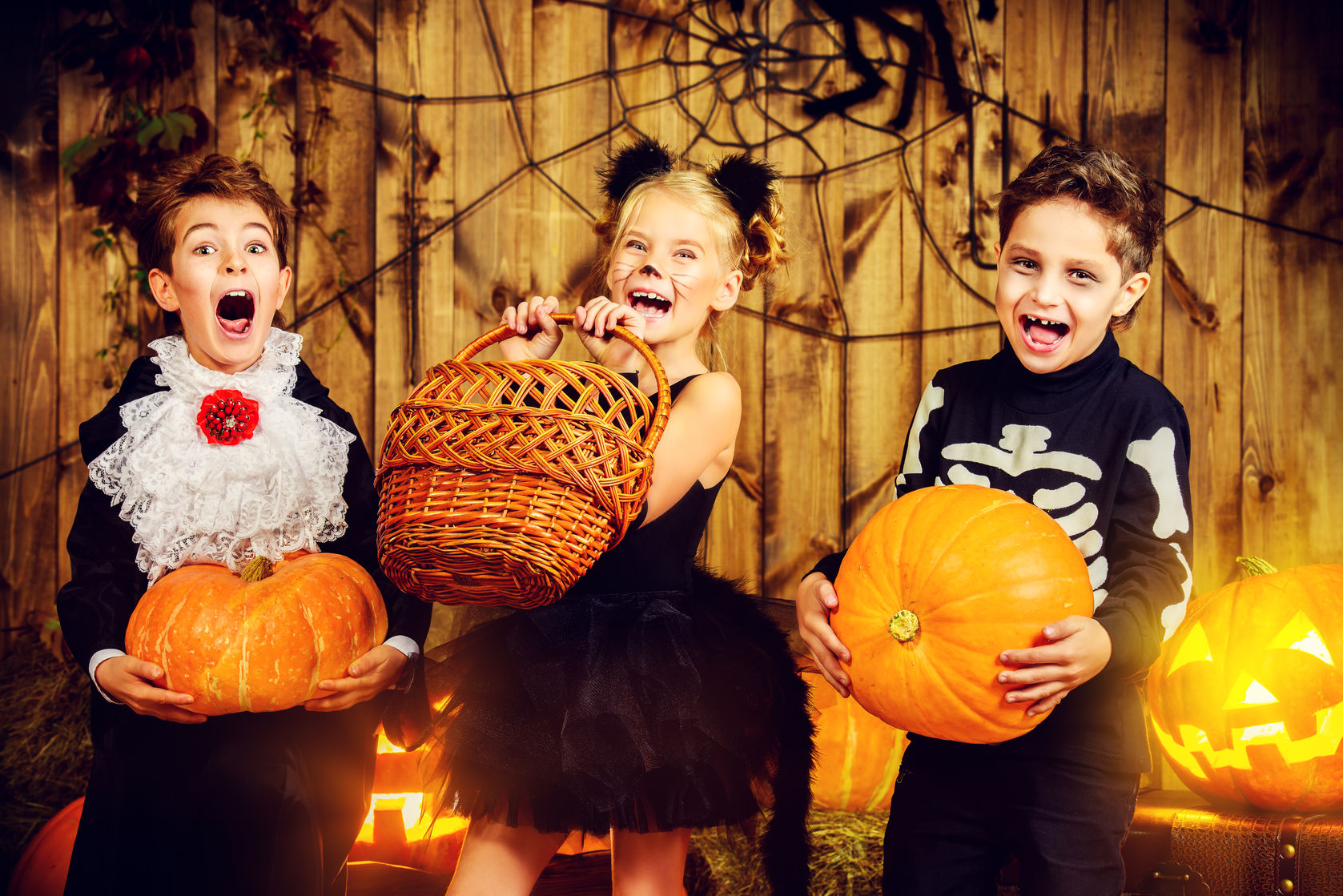 Veg­gie Jack O' Lantern
Trick your kids into having their veggies with this vegetable platter. Sara W. at Mom Endeavors shares her recipe for an easy-to-prepare platter that's healthy and fit for Halloween. All you need are baby carrots, olives, and celery, broccoli or cucumber to re-create the look of a pumpkin.
Healthy Rice Krispie Treats
The crunch of a Rice Krispie treat is irresistible. For a healthy homemade version of this popular snack, follow the recipe by Erin Clarke at Well Plated. It has no butter or marshmallows. For a Halloween twist, add some pumpkin spice. The recipe only takes 40 minutes, and you can get the kids involved for some family fun.
Apple Ghost Skewers
Kimber at The Pinning Mama shares her fun idea for a healthy Halloween treat: Apple Ghost Skewers. Enlist the help of your kids to skewer and wrap some small apples in paper towels, and then use a non-toxic black marker to draw some ghoulish expressions. Use a ribbon to tie the paper towel to finish off the ghostly creations. This Halloween snack will get a thumbs up from your dentist. The firmness and crunch of apples have a cleaning effect on your teeth, Maura Wolf at Livestrong points out.
Candy Corn Fruit Halloween Parfait
Cut down on refined sugars with this fruit parfait recipe from Eat Good 4 Life. Simply use chopped pineapple and mango (or any other fruit of your choice), and top it off with a dollop of whipped cream and a sprinkle of candy corn.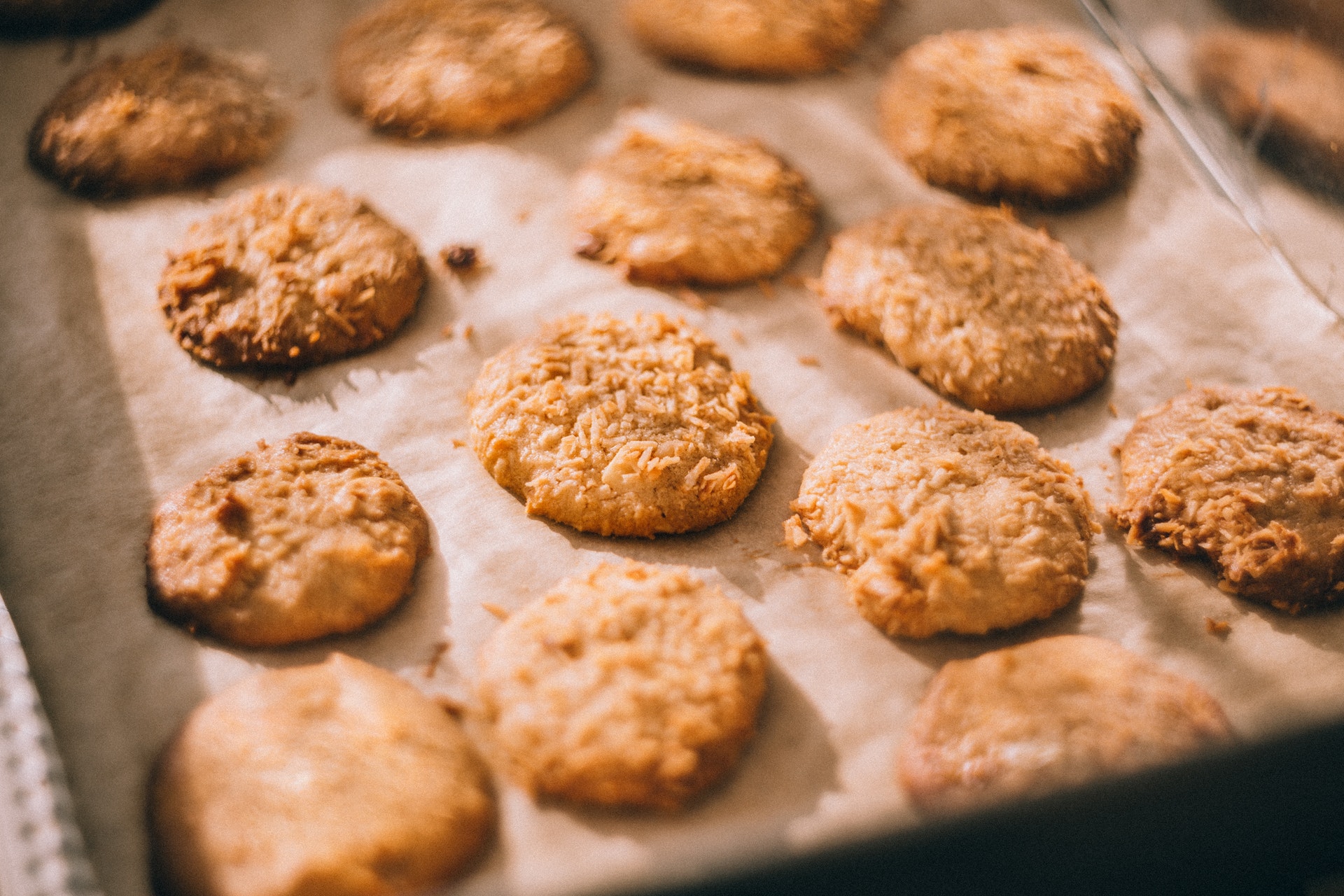 Skinny Pumpkin Protein Cookies
Mom blogger Kim Lee calls this recipe "guilt-free." It yields delicious cookies that are gluten-free and only 50 calories each. This tasty treat takes less than 20 minutes to prepare, and the addition of pumpkin spice makes them perfect for Halloween.
No-Bake Cheesecakes (In A Jar)
Indulge in a cheesecake without the hassle of baking, thanks to this recipe by Honeybear Lane. These no-bake cheesecakes include three flavors: pistachio, pumpkin and vanilla. Jazz yours up for Halloween by drawing on the Mason jars that serve as containers. The recipe uses healthier options such as sugar-free pudding, Greek yogurt and fat-free milk.
Chocolate Vegan Rice Crispy Crunch Bars
Seven ingredients, five minutes and no need for cooking or baking. That's how easy it is to prepare this recipe by Katie Shields at Honestly Nourished. Unlike a processed chocolate bar, this recipe uses raw cacao and maple syrup instead of sugar.
Cinnamon Bun Popcorn Balls
This recipe for cinnamon bun popcorn balls by Andrew Olson takes just 10 minutes, has no corn syrup and only contains a small amount of sugar. It's sticky, crunchy and creamy — just as indulgent as a chocolate bar but without the high levels of sugar.
Paleo Witch Finger Cookies
Ramp up the scare factor with witch finger cookies! Nutrition coach Taylor Kiser's creative take on cookies will surely be a hit with kids. Her recipe is gluten-free and paleo-friendly, and she also provides substitutes to make it a vegan recipe. It will take a bit of effort to shape the cookies, but they're worth it.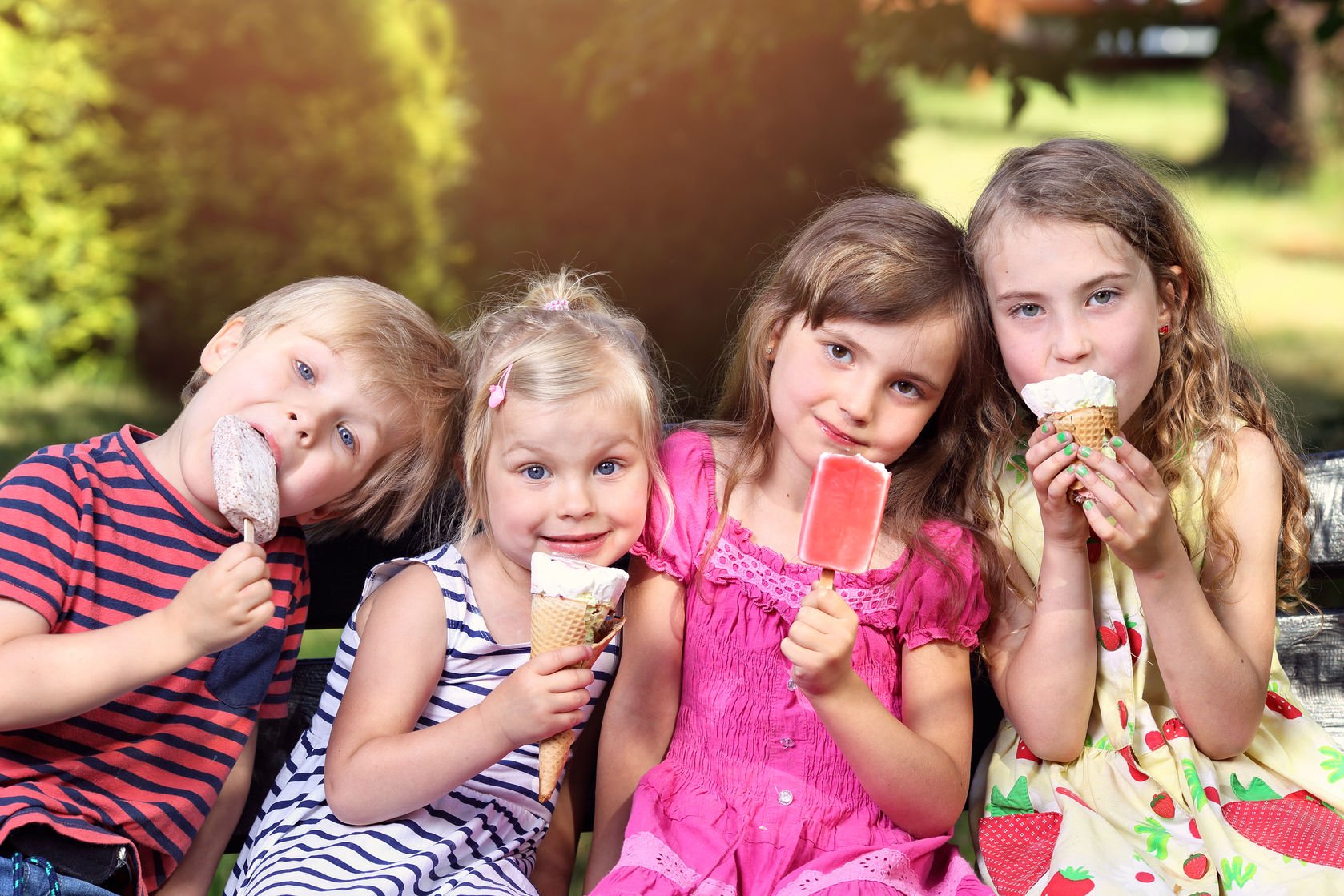 Healthy Halloween Treats in Gainesville
If you'd rather head out to enjoy your Halloween treats, there are six healthier-than-candy options that you can find in Gainesville.
Sweet Dreams Homemade Ice Cream
Looking for unique ice cream flavors? Look no further than Sweet Dreams Homemade Ice Cream. Try their signature Mayan Chocolate, which tickles the tastebuds with a hint of ground red chili peppers.
Midnight Cookies
Satisfy your craving for freshly baked cookies at Midnight Cookies. Go traditional with chocolate chip and oatmeal raisin, or perhaps try one of their dessert cookies. If you're open to new flavors, check out their creative creations (bacon pecan cookie, anyone?).
D'Lites Emporium
D'Lites offers frozen soft-serve ice cream in various flavors. Their ice cream has no artificial sweeteners, and is low in fat and sugar. Their Flavors of the Week list outlines the speciality flavors they offer, so keep a lookout for any special Halloween flavors.
The Hyppo
Enjoy all-natural, gourmet ice pops at The Hyppo. Since they opened, they've created more than 450 flavors of fruit-based ice pop using fresh fruit, herbs and spices, and evaporated cane juice.
8 Fahrenheit Ice Cream
8 Fahrenheit offers rolled ice cream (a traditional Thai street food) in different flavor combinations. With flavors such as MatchaLady (green tea and strawberry), Minions (pineapple and mango) and Fifty Shades of Grey (chocolate and brownie), you'll be sure to find one that suits your taste.
Dolce Vita Bakery Cafe
For some tasty pastries, head to Dolce Vita Bakery Cafe. Gainesville food blogger Ken Peng recommends their cronut. Other pastries on offer include peach cream bearclaws, kolackys and Nutella croissants. Images by: Julia Raasch, Prometeus/©123RF Stock Photo, freestocks.org, ambrozinio/©123RF Stock Photo