Posted under:
General
Posted on: December 5, 2017
Foods That Are Good For Teeth and Gums (And Where You Can Find Them in Gainesville)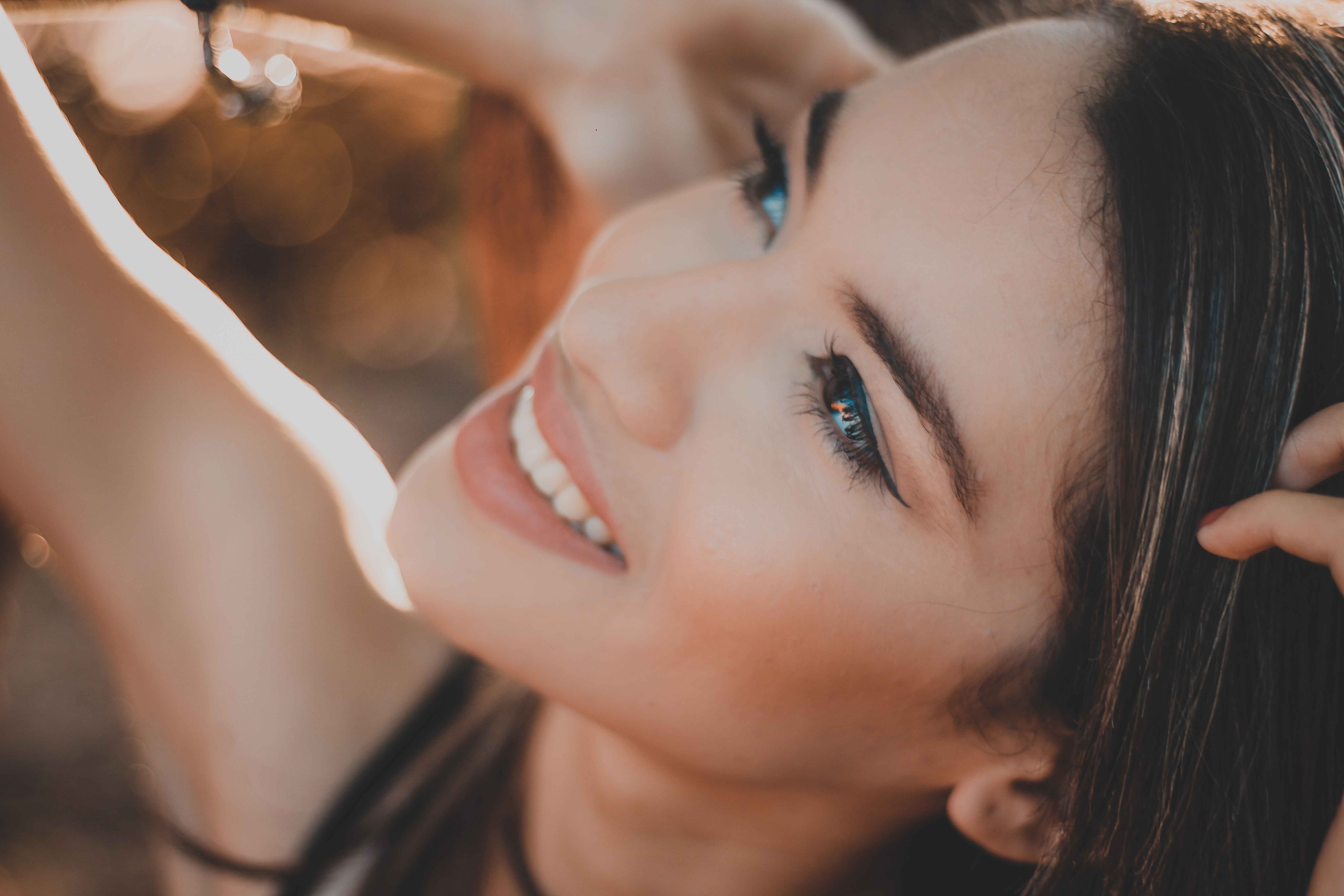 When it comes to oral health, prevention is the name of the game. Cultivating good dental habits can go a long way to healthy teeth and gums. Good habits such as using proper techniques when brushing and flossing daily help remove plaque and bacteria from our oral cavity and limit the effect of stains on our teeth. Another vital factor is our diet. After all, the mouth is the start of the digestive tract and the foods we eat can either benefit or hurt our dental health. Here's our list of 31 foods that are actually great for dental health, as well as a list of where you can find them in Gainesville.
Eat More of These Foods for Good Oral Health
Almonds Low in sugar and a good source of protein, Colgate lists nuts as one type of food that is good for your teeth and gums. Thanks to their high calcium content, almonds can help strengthen your teeth. Apples On Live Science, Catherine Winters recommends crunchy food for healthy teeth. When you eat apples, the crunching can help remove any plaque and bacteria on your teeth, thus providing a "cleaning" effect. Brazil Nuts Another nut that is good for oral health is Brazil nuts, says Nano-b. They're a good source of phosphorus which is beneficial for teeth and gums. Broccoli A source of vitamin C and calcium, this green vegetable is great for keeping your teeth and gums healthy. Moreover, broccoli can help keep your smile bright due to its iron content that forms a protective coating on tooth enamel. On Lifehack.org, dental hygienist Carrie Ibbetson says you can eat broccoli raw or steamed and suggests eating the florets to gain the most dental health benefits.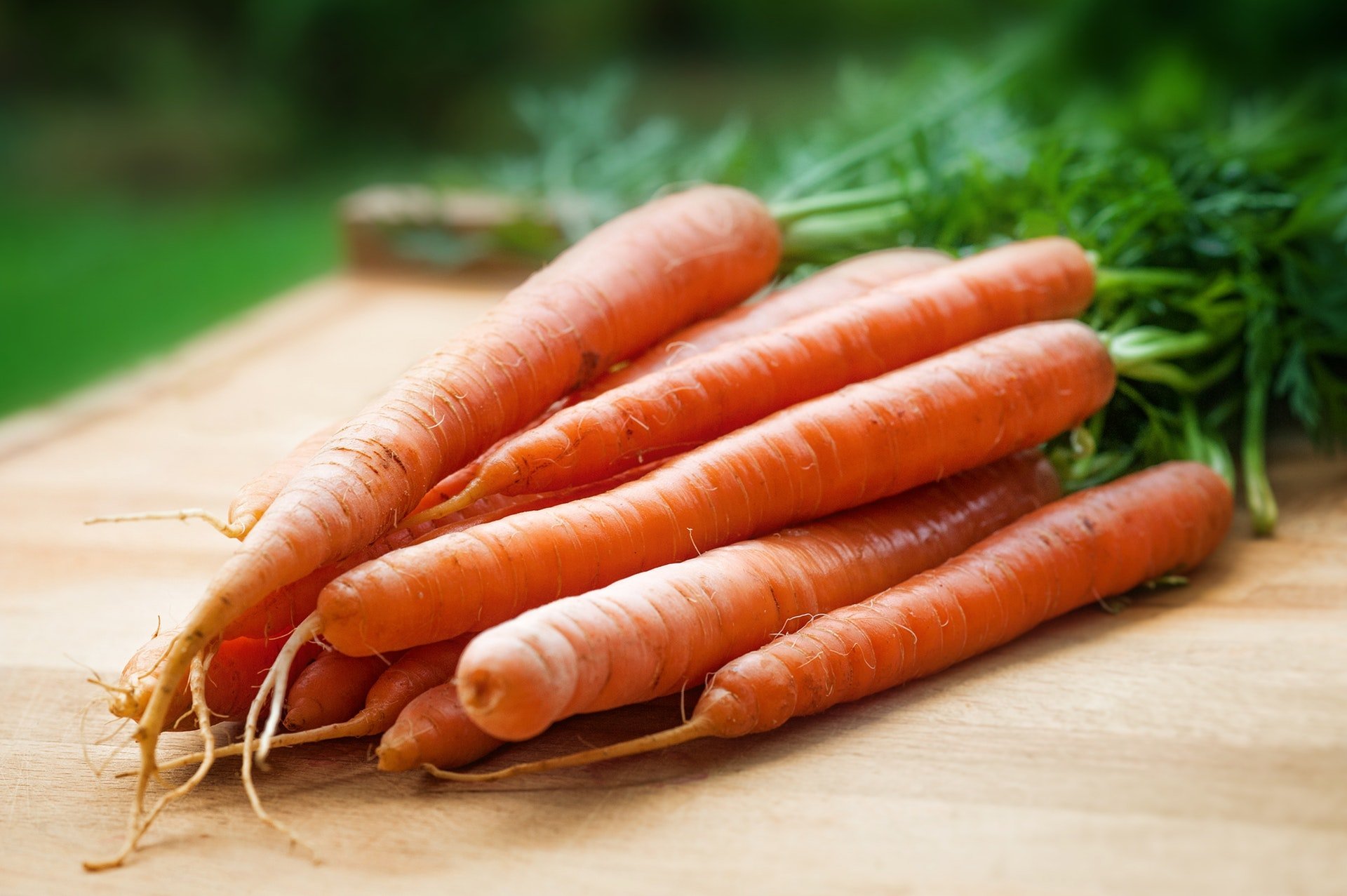 Carrots Similar to apples, the carrots can temporarily "clean" your teeth between meals and brushings. An added benefit, the team at Portman Dental Care writes, is that the vitamin A found in carrots can also strengthen tooth enamel. Cashew Nuts HuffPost Canada recommends cashews in its list of best nuts for your teeth. Not only are they a source of vitamins and minerals, they also aid in the production of saliva and can help keep your teeth clean. Celery Here's another crunchy vegetable! One of the many benefits of crunchy veggies, says 123Dentist.com, is that they're high in fiber and require lots of saliva to break down. Saliva helps remove food and bacteria from between teeth and is an integral part of maintaining good dental health. Cheese Thanks to its high calcium content, cheese is great for maintaining the health of your teeth and gums. Amanda Gardner at Health.com points out that cheese contains a form of protein called casein that is good for tooth enamel. Cranberries Consume cranberries for their polyphenols, which help prevent plaque. Nano-b notes that fresh cranberries are especially beneficial for this. Cucumbers Just like apples and carrots, crunchy cucumbers can help keep your mouth fresh between meals. Garlic Lower your risk of gum disease by adding more garlic to your diet. Thanks to a compound called allicin, garlic has strong antimicrobial qualities that help keep your mouth bacteria-free. Ginger Ginger works a breath freshener, and can help prevent the growth of bacteria in your mouth. Kale Vitamin C helps to reduce inflammation, says Nano B, and kale is one of the best sources of it. Consuming enough vitamin C helps to keep your gums healthy and lowers your risk of gum disease. Kiwi Load up on vitamin C with kiwis! Christine Mattheis at Health.com lists it as a vitamin C superfruit; consuming two kiwis provides twice as much vitamin C than a medium orange. Meat Red meat is an excellent source of phosphorus. As it is one of the components of tooth enamel, consuming red meat can help in remineralizing your teeth and making them stronger. Milk Sophia Breene at Greatist recommends milk as it contains calcium and vitamin D. Vitamin D and calcium work hand-in-hand; our body requires some vitamin D in order to absorb calcium. Onions Dental problems often arise due to bacterial activity. Neutralize bacteria in your mouth by eating onions which have microbial qualities. 123Dentist.com suggests adding onions as toppings to your soups, salads and stir-frys.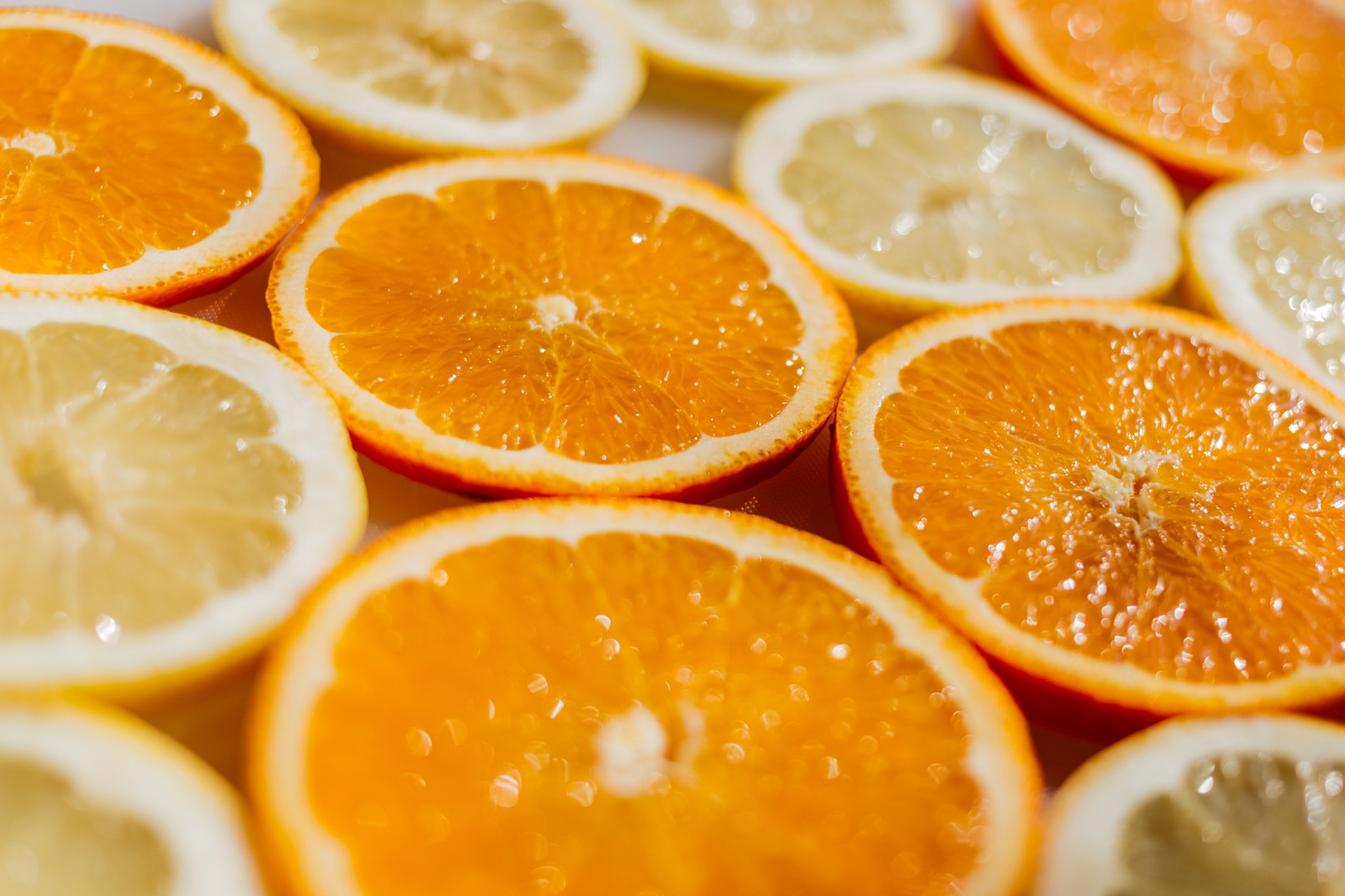 Oranges Oranges are an easy-to-find source of much-needed vitamin C that helps keep your gums strong. Pears Acids can have a erosive effect on your tooth enamel. Pears play a part in good dental health by helping to neutralize the acids in your mouth. Pineapple Add pineapples to the list of fruits that are high in vitamin C. In her LifeHack article, Ibbetson notes that pineapples contain bromelain which has anti-inflammatory properties. Raisins Live Science recommends raisins as sugar-free snack. They also contain compounds that can hinder the growth of oral bacteria. Salmon This fatty fish is a source of phosphorus, which plays a role in keeping tooth enamel healthy and strong. Shiitake Mushrooms Add another ally to the fight against oral bacteria with shiitake mushrooms. According to 123Dentist.com, they contain a substance called letinan which has antibacterial properties. Shiitake mushrooms can help hinder  the growth of plaque-causing bacteria and lower your risk of gum disease. Spinach This leafy green vegetable can help keep your mouth clean. Due to its high fiber content, you'll need lots of chewing; this encourages the production of saliva and the chewing action will "scrub" food particles against your teeth. Strawberries Want a natural teeth whitener? Strawberries have malic acid which can do the job, says Gardner at Health.com. She also provides a simple recipe for a brighter smile using strawberries. Sugarless Gum Gum helps to stimulate the production of saliva, which is important for good oral health. Chose sugarless gum to control your sugar intake.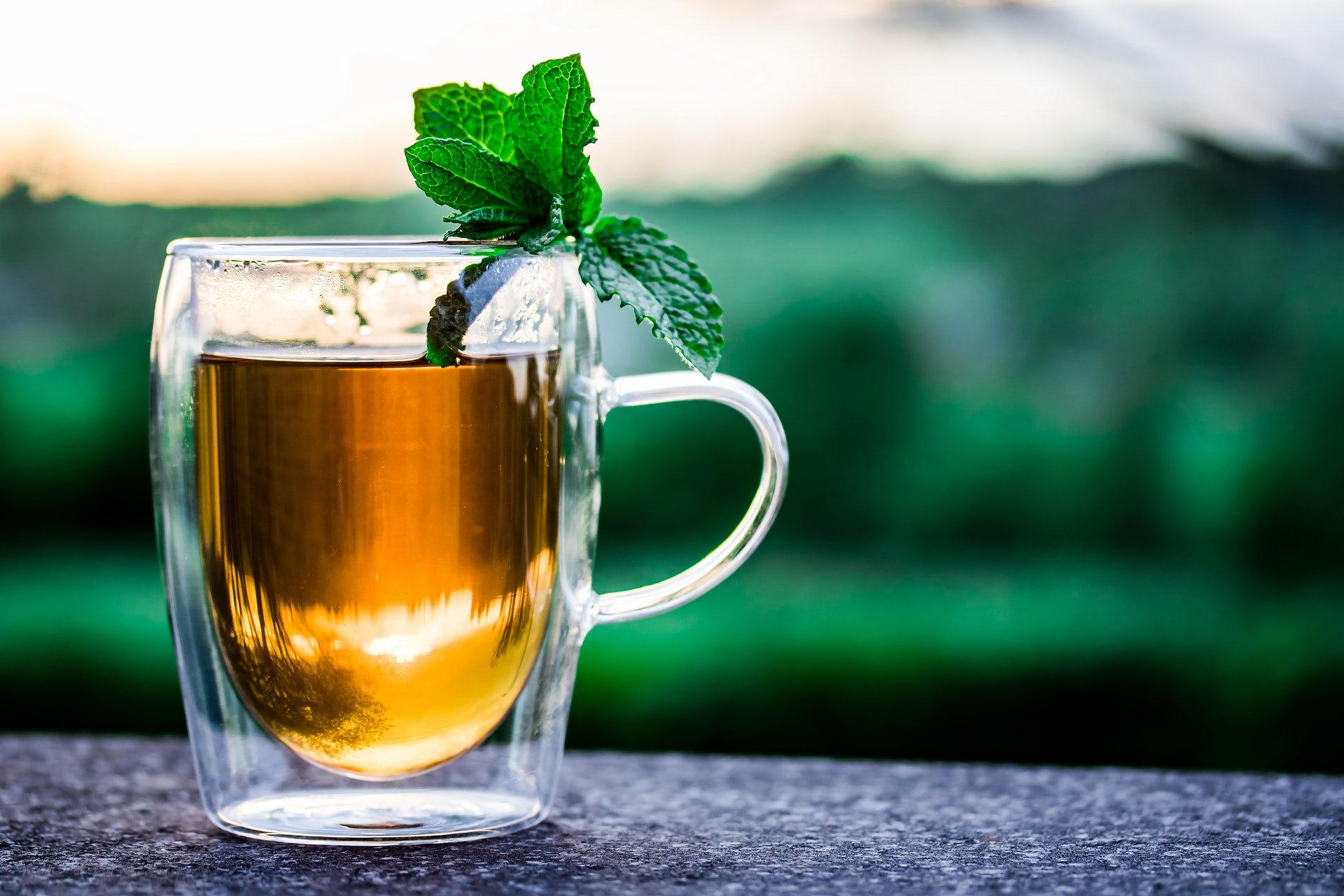 Tea Full of antioxidants and polyphenols which aid in plaque prevention, both green and black tea are helpful in maintaining healthy teeth and gums. Dental.net points out that certain green teas may also have fluoride, giving additional benefits. Tuna Tuna is another fatty fish that provides vitamin D and minerals that aid in dental health. Water Water plays a crucial role in washing away debris, acids and bacteria from your teeth and gums. What's more, tap water (and some bottled water) contains fluoride which helps prevent cavities. Whole Grains Want to reduce your risk for gum disease? Reach for whole grains such as brown rice and oatmeal. Nutritional epidemiologist Dr. Anwar T. Merchant of Arnold School of Public Health at the University of South Carolina says a diet rich in whole grains helps the body process blood sugar, which in turn reduces the risk of periodontal disease, or inflammation of the gums. Bring on the popcorn! Yogurt Go for plain fat-free yogurt as a healthy source of calcium. Remember, calcium is a vital nutrient for healthy teeth and gums.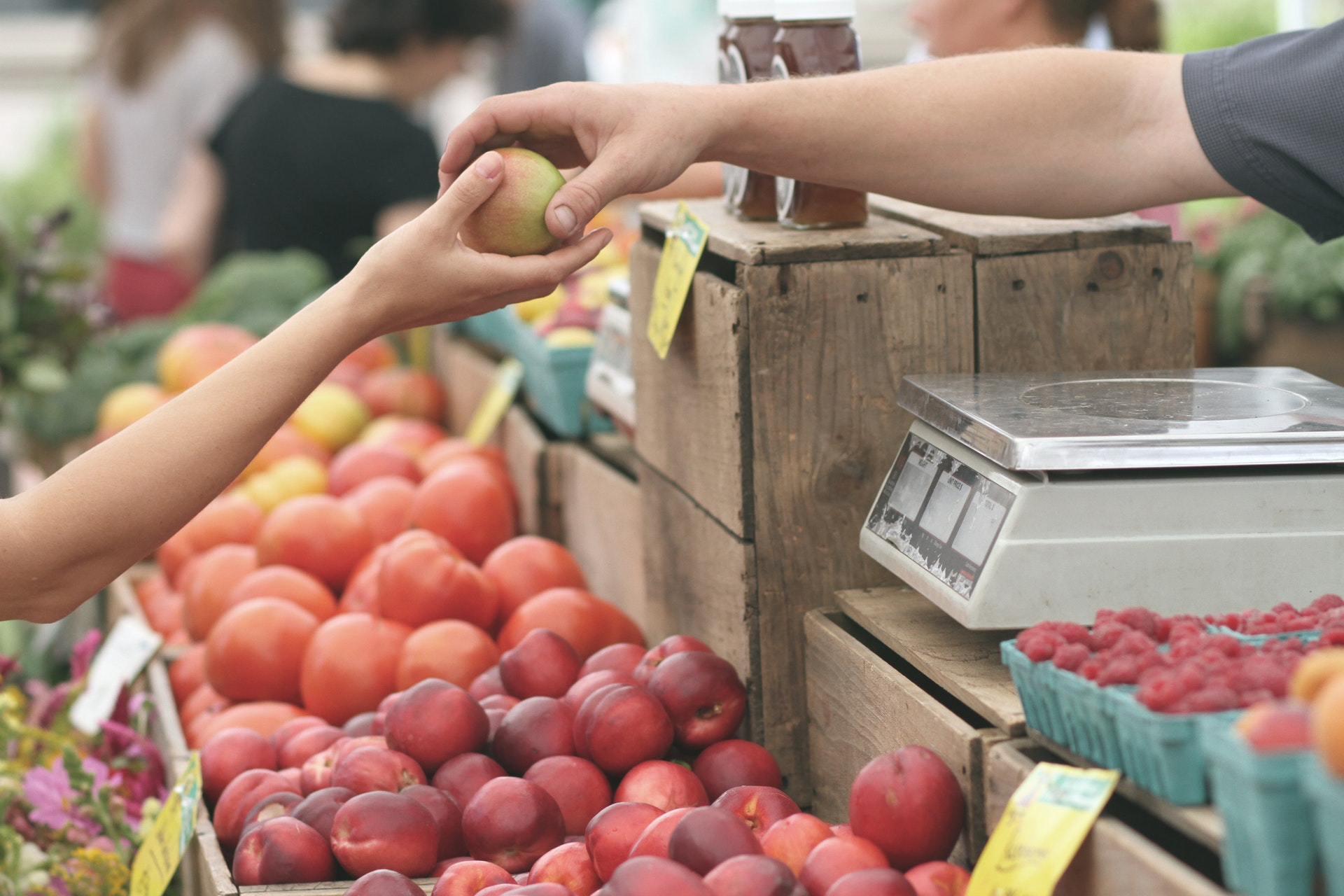 Where You Can Buy These Foods in Gainesville
While most of these foods can be easily found in supermarkets, you can support the local community by buying from these farmers markets in Gainesville.
Alachua County Farmers Market
Wake up early on a Saturday and visit the Alachua County Farmers Market. Open from 8:30 a.m. to 1:00 p.m., this is the only Grower's Only Market in Northeast Florida. Enjoy a leisurely morning shopping for fresh produce from local farmers. Bring your own shopping bags and small bills for payment. The market is located at 5920 NW 13th Street, Gainesville, and it is open year-round. There is also a satellite market located at Butler Plaza which is open during spring and fall. The Butler Plaza Satellite Market is open on Tuesdays from 2 p.m. to dusk.
Union Street Farmers Market
If you're looking for some fresh produce during the middle of the week, the Union Street Farmers Market is the place to go. Happening on Wednesdays from 4 p.m. to 7 p.m., this market is open year-round and features local produce. Union Street Farmers Market can be found at 111 E. University Ave., Bo Diddley Community Center, Gainesville.
Haile Farmers Market
Another market that is open on Saturdays is the Haile Farmers Market. Since 1998, this independent farmers market, which is run by local farmers, has offered a wide range of fresh produce and household staples. A trip to the Haile Farmers Market will be sure to replenish your pantry. The market is open from 8:30 a.m. to 12 p.m. and is located at 5213 Southwest 91 Terrace, Gainesville.
Tioga Monday Market
As its name suggests, the Tioga Monday Market occurs on Mondays from 4 p.m. to 7 p.m. Start off your week by browsing fresh, seasonal produce, grass fed meats, milk and milk products, fruits and vegetables and other foods. The market is open year-round and is located at Tioga Town Center, 13005 W Newberry Road, Newberry. Opening times vary during winter. Check their Facebook page for any updates.
Farmer's Market Nutrition Program WIC Clinic Market
Residents in east Gainesville can enjoy a seasonal farmers market right in their neighborhood thanks to a partnership between Alachua County Health Department, the WIC program and local farmers. The market is operational from April to October and is located in the main parking lot of the Health Department at 224 SE 24th Street. Keep a lookout for details for the next market season in 2018. Images by: Marcelo Matarazzo, mali meader, freestocks.org, Pixabay, Eric Scheel