Posted under:
General
Posted on: July 11, 2017
Trying to Quit? Gainesville Resources for Smoking Cessation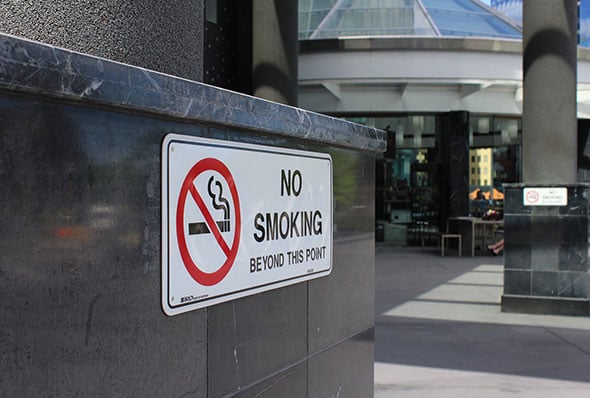 Most people understand that smoking cigarettes is a gravely dangerous and unhealthy habit.  The harm doesn't stop at your lungs and organs. Smoking can lead to a number of minor mouth conditions, such as stained teeth, bad breath and gum disease to deadly ones, including oral cancer. If you're a smoker in Florida and want to kick the habit, these local Gainesville and area resources can help.
Quit Your Way
As part of a program sponsored by the Florida Department of Health, Gainesville implemented Quit Your Way — a free smoking cessation resource for local residents. Quit Your Way offers one-on-one support with help from a 24/7 hotline, group services, and online help. They also provide free nicotine patches, gum and lozenges to people involved in these programs.
UF Health Smoking Cessation Programs
UF Health provides free, public programs aimed at helping the Gainesville community end its smoking habits once and for all. The program includes a weekly two hour class for 6 weeks, and everyone over age 18 is welcome. Participants can choose from a schedule that includes both group and individual classes, and sessions are held on North Main Street in Gainesville.
Area Health Education Centers (AHEC) Tools to Quit
Area Health Education Centers (AHEC) is a network of organizations that combine support and medications to help Florida residents stop smoking. Created by former smokers, the programs combine research and personal experience to provide lasting results. AHEC's Tools to Quit program has a helpful calendar with a variety of free smoking classes at different locations across Gainesville.
Gainesville Hypnotherapy
If you're interested in trying smoking cessation hypnosis, you may want to visit Christine Greene of Gainesville Hypnotherapy. As a certified clinical hypnotherapist, Greene specializes in helping patients stop smoking so they can regain control over their habits and their life. While it is possible to quit smoking after just one session, Greene says that it can also take three or four sessions to fully kick the habit.
Quit Smoking Now
St. Vincent's HealthCare teamed up with the Northeast Florida Area Health Education Center (AHEC) to create a free tobacco cessation program. Over six weeks, classes pair patients with trained tobacco facilitators, who help identify and prevent smoking triggers, determine a quit date, manage stress and prevent relapse. These programs are offered at three of St. Vincent's campuses, including the St. Vincent's Clay County location, an hour's drive from Gainesville.
Students Working Against Tobacco
This Florida-based, student-led organization is a helpful resource for parents, educators, or other youth coordinators who want to educate teens about the marketing and manipulation tactics of the tobacco industry. Although Students Working Against Tobacco (SWAT) is about generating awareness amongst the youth market — not telling people how to stop smoking — the educational services they provide can benefit smokers and non-smokers of all ages.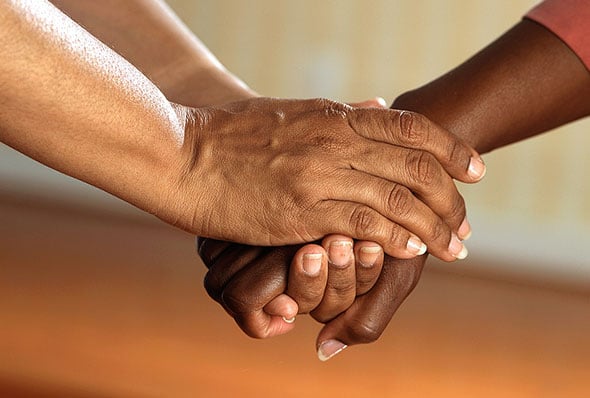 Suwannee River Area Health Education Center AHEC
A program of the main AHEC, the Suwanee River AHEC provides a number of community smoking cessation resources for the residents of Alachua County and nearby areas. Those looking for support can join one of the AHEC's group programs, which are led by tobacco cessation specialists. There are two key group programs participants can choose from: an intense two-hour seminar or a 6-week seminar series. Both cover the same information about the adverse health impacts of tobacco use, the benefits of quitting and more.
Tobacco Free Florida
This statewide program provides a number of digital and face-to-face resources for Florida residents trying to quit smoking. According to the Florida Osteopathic Medical Association, people interested in the program can call the Quit Coach hotline. There are also free classes and workshops offered at AHEC centers across the state.
Affiliated Hypnosis
The owner of Affiliated Hypnosis Susan Watson is a certified hypnotherapist and NLP master practitioner. She's also been using hypnosis techniques on Florida patients for over a decade. Watson provides these services which include including smoking cessation out of her Jacksonville-based office. To see if Watson can help you stop smoking, reach out to her by phone or email.
Tobacco Free Alachua
Gainesville residents can benefit from Tobacco Free Alachua, a county-wide program that offers smoking cessation programs for businesses. This unique resource helps small to medium local business owners adopt tobacco-free workplace policies and implement tobacco-free benefits for employees. Tobacco Free Alachua also works with insurance companies to help employers provide tobacco cessation health coverage policies for workers.
UF HealthStreet
HealthStreet, an initiative of University of Florida Health, is a community resource that conducts and compiles research about Gainesville and Greater Florida residents. UF HealthStreet regularly offers smoking cessation workshops and classes, which include free materials such as patches and workbooks. To stay notified of the latest workshops and programs, follow HealthStreet on Facebook.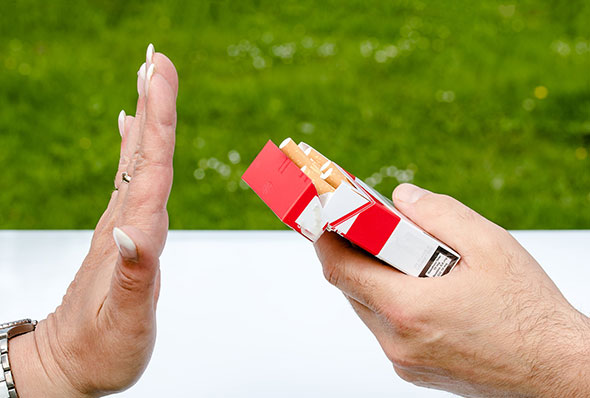 North Florida Regional Healthcare
Centered around the community hospital in Gainesville, North Florida Regional Healthcare is a comprehensive health organization serving North Central Florida. It offers a number of free smoking cessation courses throughout the year. They also have a multitude of resources on their website, including tips on how to start a new routine, where to find nicotine replacements and general tips for quitting.
Pride Community Center of North Central Florida
The Pride Community Center of North Central Florida (PCCNCF) is a nonprofit organization supporting the needs of the local LGBT community. PCCNCF offers free LGBT-only group smoking cessation classes throughout the year. Stay updated with these classes and other LGBT health resources by following the Gainesville Pride Community Center on Facebook.
University of Florida Employee Assistance Program
If you're a UF employee who wants to quit smoking, you're in luck. The University of Florida provides free Employee Assistance Programs, designed to promote health and happiness in the workplace. One of these initiatives is a smoking cessation program — a group that meets once a week for six weeks at the UF Student Health Care Center. To join the group, you must first attend a free medical screening at UF Health.
American Lung Association in Florida
The American Lung Association (ALA) of Florida has many online support communities that help Florida residents collaborate in the fight against smoking. The website also has a local support tab, which makes it easy to find support groups and other like-minded individuals near you. Another way to get involved is through one of ALA's many events throughout the year. The ALA of Florida hosts camps, luncheons and run/walk events to raise funds for and awareness of lung health issues.   Images by: DesignCoon, Skeeze, Myriams-Fotos

Call today or book an appointment online.