Posted under:
General
Posted on: August 1, 2017
A Guide to Upcoming Gainesville Festivals, Concerts and Events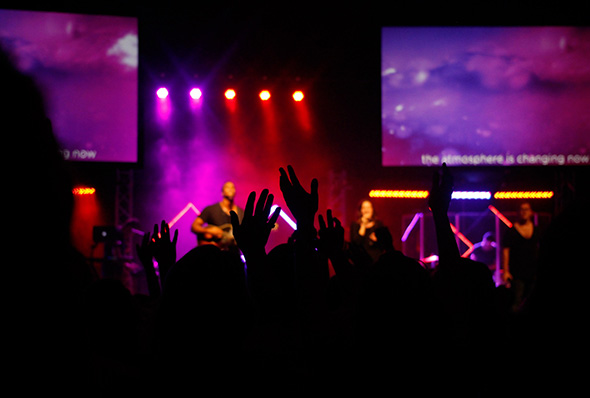 There's plenty of cultural action in Gainesville throughout the year. With live music, craft markets and art festivals, there really is a little something for everyone — especially during 2017's home stretch. Here are nine of the best picks for the second half of the year, plus an honorable mention for a festival in January that pays tribute to the Middle Ages. Strong teeth and healthy gums are a big deal for us, and so we've tried to point you in the direction of healthy options at each event.
Union Street Farmers Market
When: Every Wednesday throughout the year Details: In its 21st year, the Union Street Farmers Market is a part of Gainesville's heritage. Focused on healthy, locally grown fruit and vegetables, as well as various products from city vendors, the market gives farmers a place to sell their bounty at retail prices. It also lets residents enjoy a safe, friendly and family-oriented space to celebrate healthy food and live music, with new musicians each week. Hosted in downtown's Bo Diddley Community Plaza, this weekly event is always on, regardless of the weather. With more than 60 vendors, this is a great space to support local entrepreneurs and small business owners. And there are plenty of healthy and tasty treats to buy to show your support. Check out Jersey's Creamery, Mosswood Farm Store and Bakehouse, Southeast Mushrooms, SARAS, Firefly Farm and Humble Pie Pizza, to name just a few. Or you could just stop by Amandala's for a chair massage from Amanda or Ellen, graduates from Florida School of Massage.
Woofstock
When: October 13, 2017 Details: It's time to get groovy for the pooches and other furry critters. The Alachua County Humane Society, which has been taking care of pet-owners and their whiskered loved ones for decades, brings the second instalment of Woofstock to the people of the greater Gainesville area. Get over to the Barn at Rembert Farms for live music, plenty of food and drink to be merry and, of course, the knowledge your good times are going to a good cause.
Art Festival at Thornebrook
When: October 21–22, 2017 Details: The Art Festival at Thornebrook turns 33 this year. That's the same age as Mark Zuckerberg, or an impressive bottle of wine stashed in the vaults of an Italian cellar. Featuring local artists who will be displaying works as varied as painting, jewelry, photography, pottery, glass and mixed media, festival goers will be able to find original work to buy as well as plenty of scintillation for the mind. Also at the festival is a lot of live music featuring pop covers, country, barbershop and soft rock, as well as activities for the kids. Shout out to the local organizations making this annual event a success: The Gainesville Sun, WCJB-TV20 and the Gainesville CW, and Visit Gainesville.
Fest 16
When: October 27–29, 2017 Details: Gainesville's punk community knows how much this city has contributed to that scene. Now one of the biggest punk rock festivals in the US, The Fest will feature more than 300 bands, including local headliners Against Me! and Hot Water Music. With food and drinks featuring Loosey's and Swamp Head, plus loads of local vendors selling their goods, there will be plenty of chances to eat well and score some cool merch.
Suwanee Hulaween
When: October 27–29, 2017 Details: A little more than an hour's drive from Gainesville is the music festival with a Halloween theme. At Suwanee Music Park in Live Oak, Suwanee Hulaween returns for its fourth year with big names on the lineup. There will be a food bank arranged to help those in need, Spirit Lake Activities such as yoga and meditation, and the Green Team's recycle reward scheme. This festival gets our stamp of dental awareness and general human awesomeness.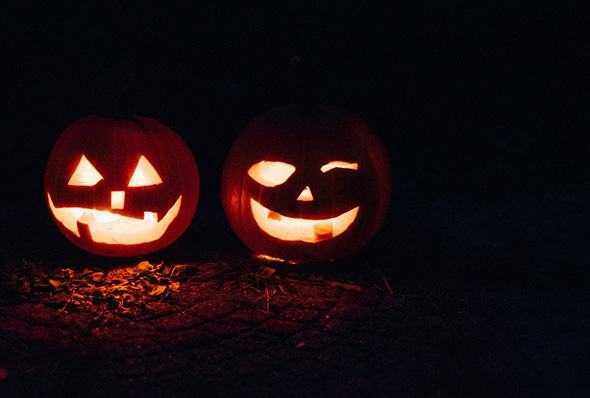 Micanopy Fall Harvest Festival
When: October 28–29, 2017 Details: Just south of Gainesville, the Micanopy Fall Harvest Festival is focused on local arts and crafts, live music, and good food. It's an event for the whole family. Performers and vendors have yet to be announced, but you can bet they will be as good as the previous years with quality, original products and artworks, as well homemade, healthy food options. This is place to go to buy some unique pieces and unwind in a beautiful setting.
Downtown Festival & Art Show
When: November 11–12, 2017 Details: Art, live music and international cuisine merge as a united force for creative goodness in Gainesville's downtown area. The 36th annual Gainesville Downtown Festival & Art Show provides about 100,000 visitors the opportunity to support 240 local and national artists. With artworks made from acrylics, natural oils, and watercolors, and sculptures, dazzling jewelry, ceramics and photography on sale, there will be plenty to check out. Stretching from Gainesville City Hall to the Hippodrome State Theatre, downtown comes alive with the hands-on Imagination Station for kids, offering sidewalk chalk drawing, painting and clay sculptures. Music lovers get to kickstart the weekend's festival early with a free blues show at 7p.m. on Friday, and concerts will continue through the next two days, with live music and dance across four stages. No festival would be complete without a vibrant offering of festival food. Homemade ice cream, authentic Pad Thai, barbecue ribs, healthy Mediterranean pitas and jambalaya are some of the tasty treats available from nearly 20 vendors. No wonder it's ranked 24th in Sunshine Artist magazine's "200 Best" list of top arts festivals in the US.
Craft Festival
When: December 2–3, 2017 Details: The focus here is authentic and original crafts made by local artisans. The annual event at the Stephen C. O'Connell Center at the University of Florida showcases some of the best handiwork designed and made by talented crafters. The dates are pretty convenient, too, being so close to Christmas. It's the perfect opportunity to shop for unique merchandise and gifts made and sold by hundreds of different vendors. Come find something for yourself or someone special. Healthy homemade eats and drinks are for sale at the event, but are to be consumed off premises.
Hoggetowne Medieval Faire
When: January 27–28 & February 2–4, 2018 Details: If you fancy dressing up like they did in ye olde days, then the Hoggetowne Medieval Faire is the place for you. Held over two weekends at the Alachua County Fairgrounds, the faire will bring crowds of dressed-up attendees who will recreate a Medieval marketplace, replete with dance, theatre, music, trinkets and eats. The food court options include a range of choices from Fairie Foods, Her Majesty's Buns and Ye Blooming Onion, among others. For parents fearful of the great sugar rot of yesteryear, visitors can also bring their own food and drink into the faire.   images by: Jazmin Quaynor, Andrew Pons, Beth Teutschmann