Posted under:
General
Posted on: July 5, 2017
Best Fruit and Veggies in Florida? Check Out Gainesville Farmers Markets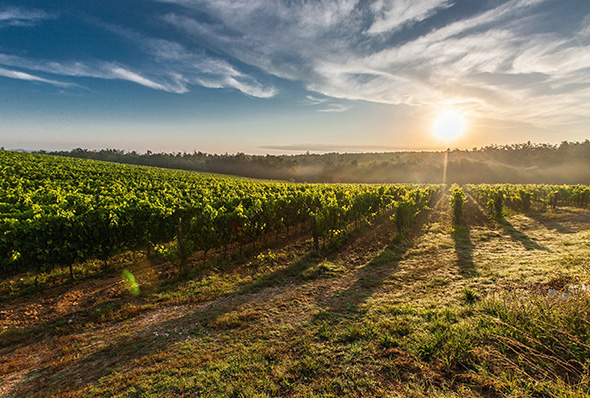 From bolstering the economy to promoting healthy eating habits, buying from local farms provides a wealth of benefits for both farmers and residents. And if you're lucky enough to live in Alachua County, there's a bounty of options for buying fruits and vegetables. If you're on the hunt for produce that's local, fresh and in-season, check out this comprehensive list of the best farmers markets, public farms and produce stands near Gainesville.
Alachua County Farmers Market
Filled with heaps of fresh fruit, vegetables, flowers, greens and more, this Gainesville area farmers market is not to be missed. The Alachua County Farmers Market (ACFM) is one of the largest markets around, featuring farmers and produce from all edges of the county. ACFM is held 8:30 a.m. to 1 p.m. every Saturday , and produce offerings vary based on what's in season. To find out what ACFM farmers and vendors are offering each week, head to their Facebook page for frequent updates. ACFM is also a growers-only market, meaning that everyone who sells produce and plants at the market must have grown them themselves.
Haile Farmers Market
Held every Saturday from 8:30 a.m. to noon at Haile Village Center, the Haile Farmers Market boasts fresh, in-season fruits and vegetables alongside local artisan items like bread, cheese, eggs and more. You'll also find prepared food vendors, who sell everything from Indian and Central American food to wood-fired pizza and freshly squeezed juice. If you're interested in growing some fresh veggies of your own, the Haile Farmers Market also has a vast nursery section with vegetable plants and seedlings for sale.
Union Street Farmers Market
Held in the heart of downtown Gainesville every Wednesday from 4 p.m. to 7 p.m., the Union Street Farmers Market has been a tradition for more than a decade. To find out which fresh fruits and vegetables are on deck for the week, visit the Union Street Farmers Market website for a detailed rundown of what's in, what's out and what's up next. Food enthusiasts will enjoy the market's selection of prepared foods and farm-fresh offerings, including free-range eggs and meat, wild caught fish, vinegars, sauces, salsas and local honey.
High Springs Farmers Market
Alachua County residents can visit the High Springs Farmers Market every Thursday starting at noon, or on the first Saturday of the month from 10 a.m. to 2 a.m. Held in downtown High Springs, this market is slightly smaller than other local markets, but still packed with organic produce. When you do stop by, don't forget to check out the section of artisan booths, which offer products like extra virgin olive oils, jewelry, soy wax candles, tropical plants and more.
Waldo Farmers and Flea Market
Touted as North Central Florida's largest flea market, Waldo Farmers and Flea Market won't disappoint. This well-established market has been selling farm fresh produce, antiques, tools and even farm animals for the last 50 years. The market is held each Saturday and Sunday between 8 a.m. and 4 p.m., and is located on Hwy 301, just a 20-minute drive from downtown Gainesville. The market is cash only, so be sure to stop by an ATM before you visit.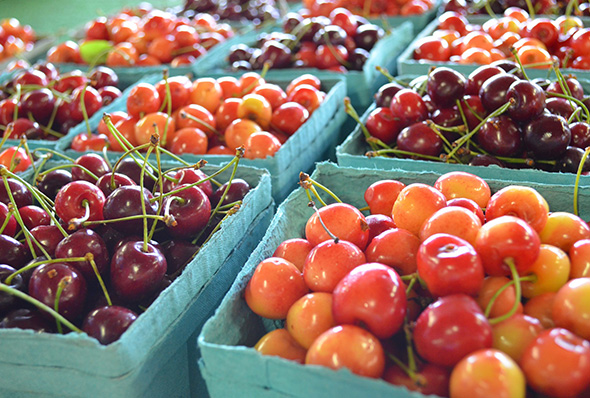 Rogers Farm
Rogers Farm is a farm stand that has all the fresh produce you need. Stop by the stand on 3831 NW 156th Ave. in Gainesville to find special offerings (you can pick your own strawberries in March, and you'll find bi color and silver queen corn in summer). Rogers Farm is a family business that has been growing and selling produce for 35 years. They're known for their wide variety of homegrown butter beans and peas, which are shelled every day. They also have jams, jellies, peanuts and local honeys available for sale.
Deep Spring Farm
The picking season on this Alachua-based organic blueberry farm starts in early June and lasts four to six weeks. The best way to find information about Deep Spring Farm is to check out its website and Facebook page, which offer details about the status of the blueberries for that week. When you head to the farm, be sure to bring gallon plastic bags, a cooler for berries, and personal snacks and refreshments. Hats and sunglasses are also recommended when picking in the sunny blueberry fields, and the farm is cash only.
Brown's Farm Stand
Located east of Gainesville in Orange Heights, Brown's Farm grows and sells fruits, vegetables, fresh greens and a variety of other seasonal offerings. In the summer, head to Brown's Farm Stand to find veggies like yellow squash, zucchini, broccoli, collard greens and onions. Fruit including strawberries, cantaloupe and watermelon can also be found at Brown's Farm stand.
Siembra Farm CSA
If you've ever dreamt of fresh local produce delivered directly to your door each week, the Siembra Farm CSA might be for you. When you sign up for this farm's community supported agriculture program, you'll get a basket filled with a salad mix, root veggies, greens and other seasonal produce options. Depending on your family size, you can scale boxes up or down to get just the right amount you need. Shares start at $30 a week and run from October to June.
The Family Garden Organic & Fair Farm
As the name suggests, this family-run farm sells organic produce grown using transparent, honorable practices. Based in Gainesville, The Family Garden Organic & Fair Farm also has a CSA option, and interested members can sign up for the program on The Family Garden's website. In the fall and spring, CSA members can expect to receive crops like carrots, beets, rutabaga, broccoli, parsley, onions, garlic and celery. Summer brings options like watermelon, cucumber, green beans and summer squash. CSA members also receive discounts and exclusive news regarding picking seasons, sales and opportunities to visit the farm.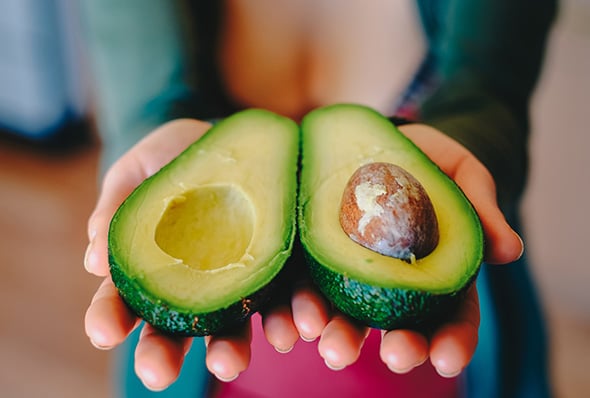 Frog Song Organics
Founded in 2011, the mission of Frog Song Organics is to grow food in a way that supports and respects human, ecological and economic resources. The 60-acre farm grows over 80 different kinds of herbs, flowers and produce, and they also offer homemade jellies and pickled items. Frog Song Organics also raises pigs for pastured pork and laying hens for eggs. Products from Frog Song can be ordered online or through a CSA sign up, and they're also present at the Union Street Farmers Market.
The Orange Shop
With a wide selection of freshly picked Florida citrus fruit, this roadside store lives up to its name. The Citra-based store is open from 8 a.m. to 5 p.m. daily from October 15 to June 1. Since The Orange Shop opened in 1936, the commercial grove has been selling oranges, grapefruit, tangerine, tangelo and other fresh fruits grown in Florida. All of its fruits come from Marion County and the Indian River area — two of the best fruit-growing spots in the state.
Swallowtail Farm
Nestled within the highland soil in Alachua, Swallowtail Farm is an organic farm "with a focus on appropriate scale, conservation of resources, and nature-produced fertility." To this end, they welcome summer camps, field trips, volunteer organizations and other small groups and individuals to tour the farm. In addition to these events, the farm also hosts a farm-to-table dinner series where Gainesville chefs prepare foods from Swallowtail and nearby farms.
Crones' Cradle Conserve
Crones' Cradle Conserve is a nonprofit farm, ecological preserve and retreat center that seeks to bring local community members together through conservation efforts and sustainable farming. The farm also has a wide selection of herbs, including basil, parsley, rosemary, oregano, fennel, dill, cilantro and more. You can visit the farm and country store daily from 9 a.m. to 3 p.m.
Florida Organic Growers
If you're searching specifically for organic produce, look no further than Florida Organic Growers. This nonprofit "supports and promotes organic and sustainable agriculture" by educating consumers, farmers and the greater public about how to advance eco-friendly farming practices. Whether you want to join a CSA or simply find some fresh strawberries, FOG's comprehensive website is your go-to guide for all organic farms and produce stands in and around Gainesville. They also provide information regarding how to garden and cooking with seasonal produce.
Tioga Monday Farmers Market
Finally, there are our neighbors at the Tioga Monday Farmers Market, which takes place in the town center from 4:00 p.m. to 7:00 p.m. most of the year (2:30 p.m. to 6:00 p.m. during the darker winter months). Here, you will find seasonal fruits and vegetables from nearby farms. There are also artisan food vendors and local craftspeople whose excellent works are always worth a long perusal.   Images by: alohamalakhov, Leesport Market, Juraj Varga

Call today or book an appointment online.