Posted under:
General
Posted on: November 7, 2017
Dentist Phobia? These Mental Health Service Providers in Gainesville Can Help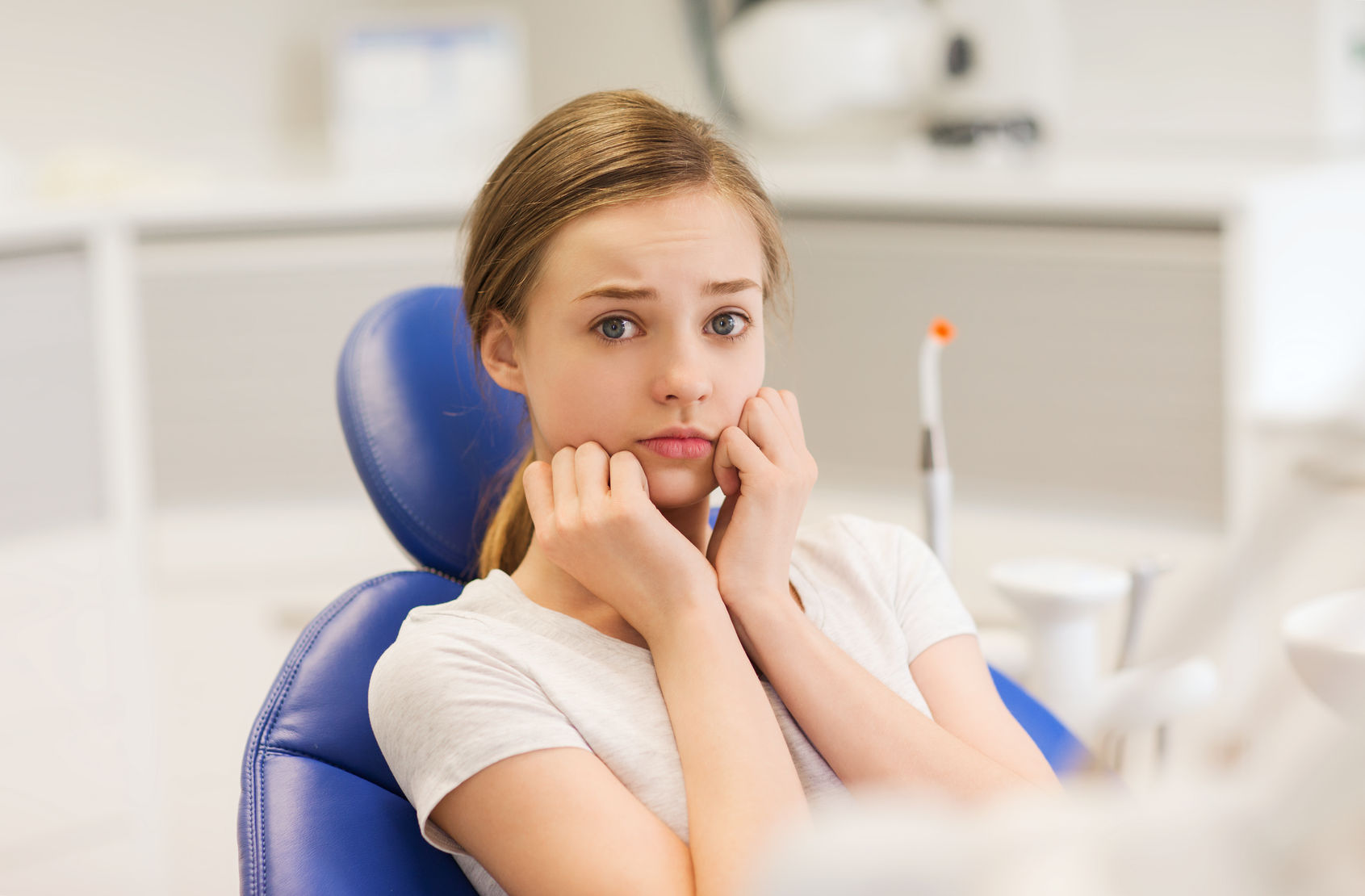 Seeking any kind of medical care can be a source of anxiety and nervousness for most people. The same goes when it comes to dental visits. Uncertainty over what will happen at a check-up, concern about the condition of your teeth and gums, and worry over any possible pain or discomfort are common feelings associated with an upcoming appointment with your dentist. Some people, however, experience sheer terror at just the thought of dentists. In fact, almost 50 percent of Americans feel "moderate levels of dentistry-related fear," writes Rebecca A. Clay at the American Psychological Association, citing research that shows "5 percent to 10 percent reporting that they avoid dental care as a result." The avoidance of dental care for a prolonged period of time often causes poor dental health as a daily routine of brushing and flossing is not enough to keep teeth and gums in tip-top shape. Issues such as plaque and tartar buildup, erosion of tooth enamel, and untreated cavities can severely impact our dental health in the long-run. If you're part of that group that avoids dental care, you can overcome your fear. Here are tips on how to deal with your dental phobia, as well as a list of mental health service providers in Gainesville who can guide you on your journey back to the dentist's chair.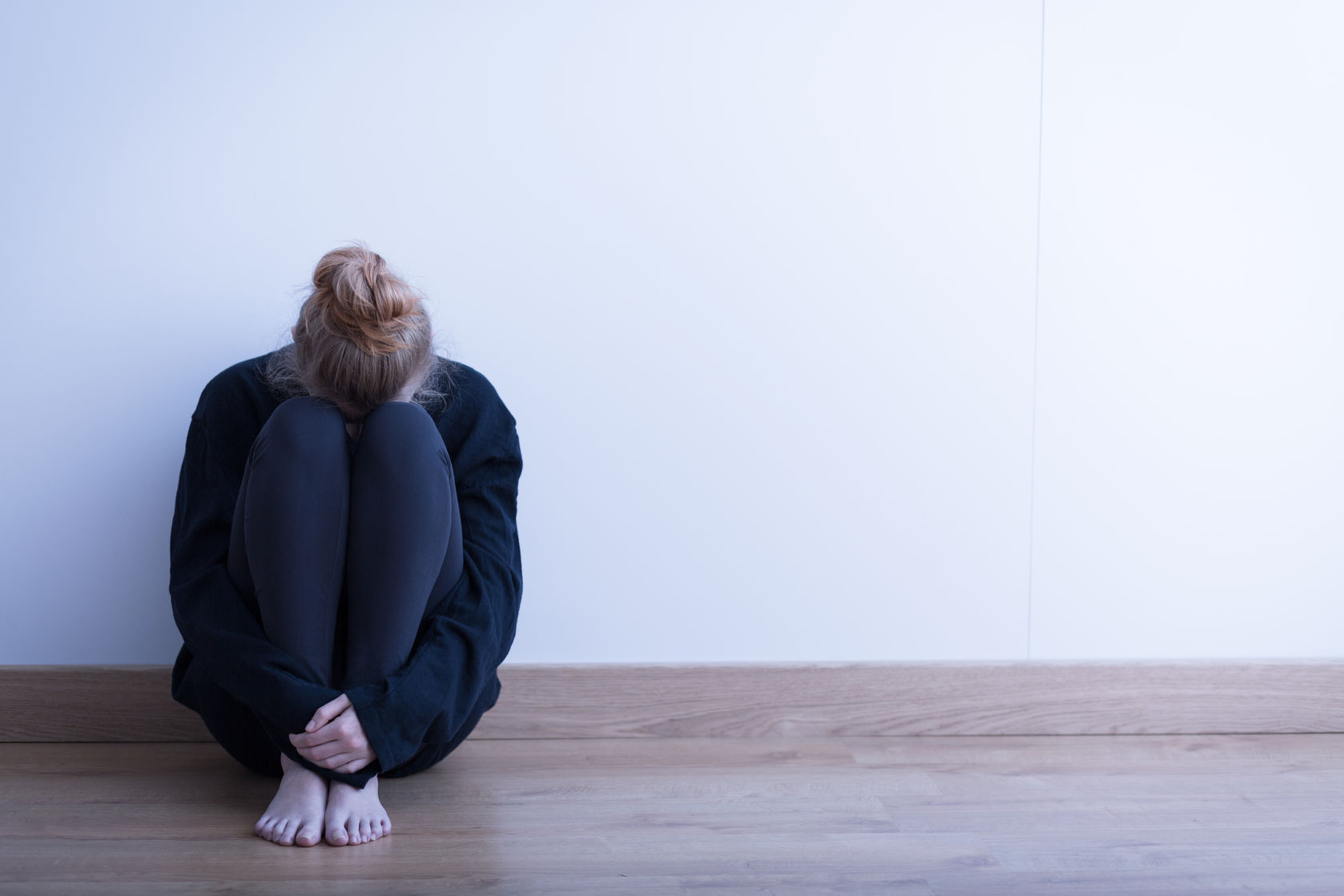 The Causes of Dental Phobia
If you are terrified at the thought of going to the dentist, one of the first things you can do is a little bit of self-reflection. As Dental Fear Central puts it, "there isn't just one type of dental phobia, but many types – some rational, and some which seem more 'irrational'." According to them, there are five common causes of dental phobia.
A Bad Experience at The Dentist

This extremely common cause of dental phobia often occurs as a result just one bad experience at the dentist. This could be feeling an inordinate amount of pain, or feeling psychologically affected by the visit and the people you interacted with at the dental office.

Perception That Dentists Are Uncaring

Perceived lack of care and empathy from dentists also contributes to dental phobia. Some people will not visit the dentist even if they have a toothache. It's not just the pain that is the problem; it's that they believe dentists don't care that they're in pain.

Dental Phobia Central interestingly notes that "[p]ain caused by a dentist who is perceived as caring is much less likely to result in psychological trauma."

Feeling Humiliated at a Dental Office

If you've ever interacted with a dentist who made unkind or insensitive remarks about your dental health, that interaction could have soured you from wanting to return.

Second-Hand Fear of Dentists

Are your parents afraid of the dentist and avoid going to any check-ups or don't seek treatment at all? Have you heard lots of dentist horror stories from friends or relatives? Do you remember watching cartoons or movies as a child where dentists were portrayed as evil or crazy characters? Then you could've learned to fear dentists from others.

You May Be Inherently "Prepared" for Dental Phobia

Dental Fear Central points out that over time, humans have learned (sometimes rightfully so) to be afraid of and avoid things such as heights, snakes and needles. Some phobias are rooted in our evolutionary desire to survive.

Thus, for example, if your dental phobia is rooted in the fear of needles or medical equipment, it might not have taken much to activate that fear, even without a bad experience.
Regardless of the root cause, the effects of dental phobia can be debilitating. Dental Fear Central cites research in the Hawaii Dental Journal that likens the symptoms of dental phobia to post-traumatic stress disorder. The 2006 study by Stefan Bracha et. al points out that people who have dental phobia do not perceive their fear as excessive or unreasonable. What's worrying is the effect the phobia can have on dental health. The study notes that "individuals who reported having experienced painful dental treatments and perceived a lack of control in the dental situation were approximately 14 times more likely to also report higher dental fear, and approximately 16 times more likely to report being less willing to return to the dental treatment."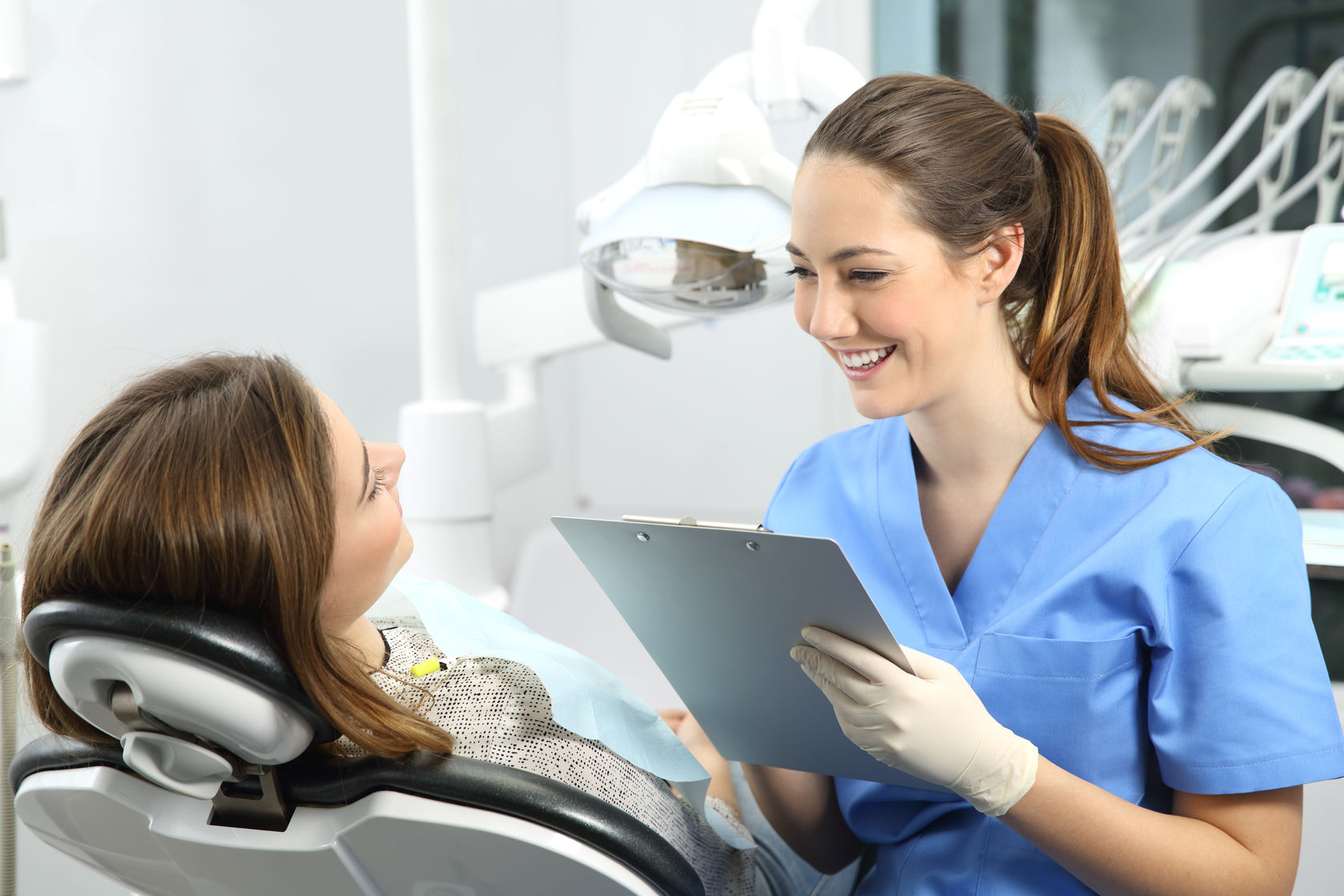 4 Tips To Deal With Dental Phobia
Once you've identified the root causes of your dentist phobia, you'll be better equipped to manage the fear itself. Here are 4 actionable tips to deal with dental phobia.
1. Use Cognitive Behavioral Therapy to Address Your Fears
The Beck Institute defines cognitive behavioral therapy (CBT) as "a time-sensitive, structured, present-oriented psychotherapy directed toward solving current problems and teaching clients skills to modify dysfunctional thinking and behavior." Essentially, CBT involves questioning and changing your perceptions about an issue in order to subsequently modify your reactions and behavior. Mirissa D. Price, a student at Harvard School of Dental Medicine, shares some ideas on how to use CBT techniques to manage dental phobia. She recommends "The Work" framework posited by Byron Katie as a good starting point. The three-step process starts with identifying the thought. For example, the thought could be, "The last time I went to the dentist, it really hurt and I'm afraid that will happen again." The second step involves questioning that thought:
Ask yourself if the thought is true.
Look for evidence, if any, that the thought is irrefutably true.
Think about your reaction when you believe this thought to be true.
Imagine how you would behave and live, if you didn't believe this thought.
Once you've answered these questions, the last step is transforming your negative thought into a positive one. Following the example above, a positive thought would be "My visit to the dentist will be pain-free!" This process isn't instantaneous, and will certainly will take time. That said, it's an important first step to put your fear in front of you and challenge it, instead of unquestioningly believing that it is true.
2. Arm Yourself With Information
Feeling more in control about her dental appointment made it easier for writer Helena Bala to face her dental phobia. In her case, she did extensive research on dentists in her area before deciding on one. Once she knew which procedures she needed, she read up about them so that she would know what to expect. Blogger John Morabito agrees that understanding the whys and hows of a dental procedure can lessen anxiety and makes it easier to sit in the dentist's chair. Don't forget that your dentist is also an excellent source of information. If you're in doubt about your treatment, ask questions and get them clarified before you get started on the procedure or treatment.
3. Find a Dentist You Can Trust
Finding the right dentist for you can make a huge difference! Take the time to read patient reviews, ask friends and family for recommendations and even make first-time appointments to meet some dentists. Shop around for a dental office and dentist that makes you feel comfortable. AskTheDentist.com provides the following advice: "Seek out a dentist that lets you have complete control in the chair, explains things thoroughly and doesn't act until you give the word, and lets you feel and act afraid without feeling embarrassed." It may be embarrassing, but the American Dental Association recommends sharing with your dentist your fears and anxieties. They would be "better able to treat you if they know your needs," says the ADA. Dental student Price concurs, writing, "Whatever you need, your dentist wants to help!" Indeed, you're not the only patient who has a dental phobia and your dentist may have their own little tricks to make their patients feel safer and cared for during their treatment.
4. Employ Coping Techniques to Manage Your Emotions During Your Visit
Aside from getting your dentist to help lessen your fear and anxiety, you can also adopt some techniques to cope with your feelings during your actual visit. One coping technique is to distract yourself. The ADA suggests listening to music on earphones, keeping your hands busy with a small item such as a stress ball or visualizing a happy place. You can also employ breathing techniques to keep yourself relaxed. Try these three breathing exercises suggested by The Calm Clinic which can help manage anxiety.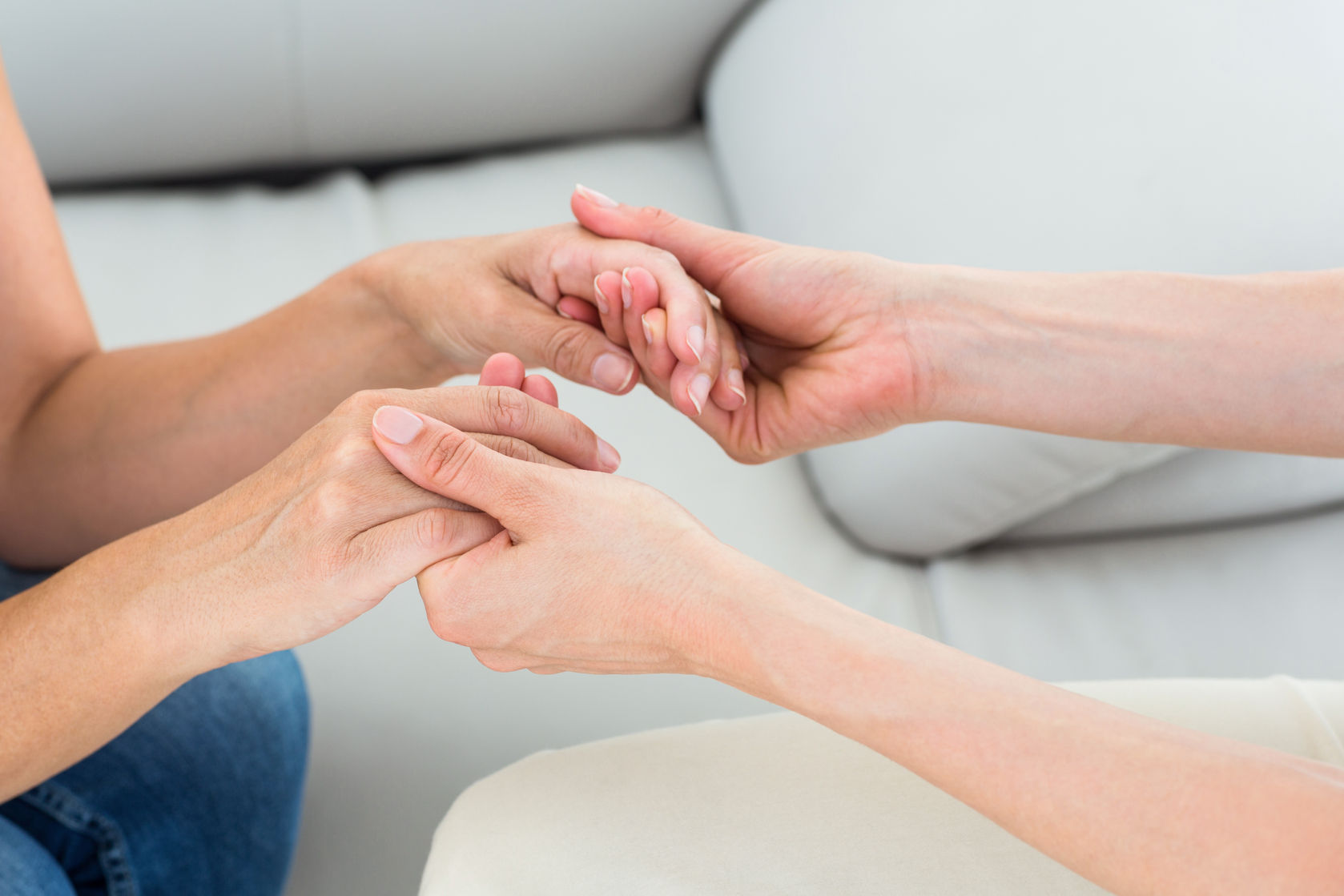 Get Help From Mental Health Service Providers in Gainesville
Dental phobia can be tough to deal with, and for some people, seeking professional help is the answer. Here are 7 mental health service providers in Gainesville that can provide you with guidance and support.
University of Florida: The Clinical and Health Psychology Clinic
Open to all, the Clinical and Health Psychology Clinic provides psychological assessment and consultations on a wide variety of issues. Patients will receive therapy that best addresses their problems. For more information, visit their website or call (352) 265-0294.
Fear and Anxiety Disorders Clinic
Part of the University of Florida, this clinic specializes in fear and anxiety disorders. They often use Cognitive Behavioral Therapy methods to help patients. Call (352) 392-1037 for more information or to make an appointment.
LCS Integrative Counseling & Consulting
The private counseling practice offers a wide range of services to the Gainesville community. Their general counseling service may be helpful to those to suffer from dental phobia and wish to overcome it. Visit their website to learn more.
ITM Group
Founded in the 1980s, the ITM Group provides mental healthcare services through its team of professional therapists. They focus on using research-backed therapeutic approaches. Find out more on their website or call (877) 225 7486 toll-free.
Haile Market Therapy and Behavioral Science
The Haile Market Therapy and Behavioral Science is comprised of a group of mental health service providers who practice independently in the Gainesville area. Visit their website to learn about about their services and find a mental health professional who fits your needs.
A. Grant McDougall, PhD.
Dr. Grant McDougall is a licensed mental health counselor and is certified by the national board. His offering is varied, and he counts his ability to connect with people as one of his strengths. You can learn more about his practice on his website.
Haile Psychiatry and Psychotherapy Group
Offering treatment for psychiatric, emotional, and mental health problems, the Haile Psychiatry and Psychotherapy Group is located in west Gainesville. They can deliver help for fear and anxiety disorders. For more information, visit their website or call (352) 337 0551. Images by: dolgachov/©123RF Stock Photo, bialasiewicz/©123RF Stock Photo, antonioguillem/©123RF Stock Photo, wavebreakmediamicro/©123RF Stock Photo