Beach Weekend Treats: Healthy, Dentist-Approved Snacks for the Car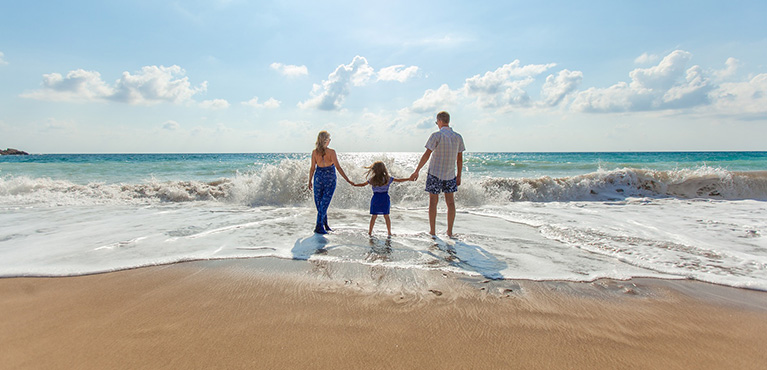 For most families living in inland Florida, road trips  to the beach are a yearly tradition. However, these memorable vacations can also be extremely hectic. And after loading up the kids, packing all their suits and towels, and getting yourself in gear, food can become the lowest priority on the totem pole. As a result, parents often turn to the drive-through window or the nearest gas station as soon as hunger strikes. But packaged snacks and fast food are filled with sugar that spells bad news for your children's teeth and overall health. To keep your kids energized, happy and healthy without any sugar crashes (or cavities), take these dentist-approved car snacks with you instead.
1. Vegetables
They say an apple a day, right? Not always. According to The Dentist Dad's practical guide for teeth, healthy foods like fresh fruit, yogurt and milk can cause cavities when they sit on a child's teeth for a long period of time. Let's face it: You're probably not going to pull over for brushing and flossing every time someone in the car has a snack. So, it's best to opt for vegetables over fruit. Besides being low in sugar, crunchy vegetables can also keep your teeth clean. LiveWell by UnityPoint Health points out that chewing crunchy vegetables such as carrots and celery scrubs plaque from teeth naturally. As far as transporting these teeth-friendly snacks, The Kitchn food editor Sheela Prakash suggests tossing vegetable sticks into an airtight container or Ziploc bag along with a container of hummus or yogurt dip. The brains behind lifestyle blog Pretty Prudent recommend keeping carrots upright in an empty sour cream jar or container. That way dressing or dip can be nestled in the middle of the container.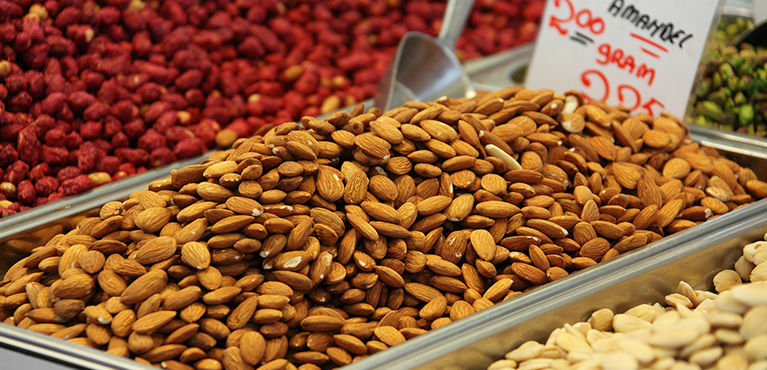 2. Proteins
If you're embarking on a long trip with kids in the car, it's important to have at least one protein-filled snack. Writer Markham Heid explains that protein satisfies hunger better than all other nutrients — keeping your kids happy 'til your destination. Jerky is one protein-packed snack that kids love, but that doesn't mean you should grab some processed jerky from the nearest gas station. Rather, stock up on jerky from a natural food store before your trip. That way, you know it's low in sugar. Small sandwiches and wraps are another easy way to keep kids satisfied when hunger strikes. Anna Monette Roberts suggests switching up ordinary sandwich combos by adding ingredients such as hard boiled eggs, sprouts, fennel, lemon and avocado. If you're worried about keeping sandwiches fresh, bring a small cooler along for the ride. To keep your food from getting waterlogged, Caitlin Galer-Unti at The Vegan Word says to refill your cooler with ice at various gas and bathroom stops along the road.
Stock Up on Nuts and Seeds
Nuts are one of the best sources of plant-based protein that nature has to offer. Plus, they're versatile and easily to transport. Tiffany Gagnon points out that nuts are a smart snack because they can last in any type of environment without going bad. Pumpkin seeds are packed with nutrients such as iron, magnesium and potassium to help sustain hunger, she adds. If your kids aren't interested in a plain handful of nuts, DIY trail mix packs an extra punch. Making your own trail mix lets you steer clear of the added sugar and unhealthy fats found in store-bought mix, and it lets you customize your creation. Writer Jen Flanagan suggests starting with 1/4  cup of assorted unsalted nuts, like sunflower seeds or almonds. Then, you can add in various low-sugar additions to suit your kids' taste buds.
Consider Nut Butter, Too
Nut butters are another easy and delicious way to get more protein into your kids' car snacks. In addition to being packed with fiber and protein, health writer Andrea Sifferlin explains that peanut butter is high in niacin. Niacin helps the body harvest energy, so peanut butter is a great snack for when you need to keep the kids alert and awake toward the end of your trip. Peanut butter can be smeared on cut fruit or vegetables for a quick, on-the-go snack. But for something more interesting, writer Linnea Covington suggests including peanut butter in homemade toaster pastries, or making tortilla wraps stuffed with peanut butter. As many store-bought peanut butters can be laden with sugar, try opting for natural brands, and be sure to check the sugar content on a jar's label before you buy.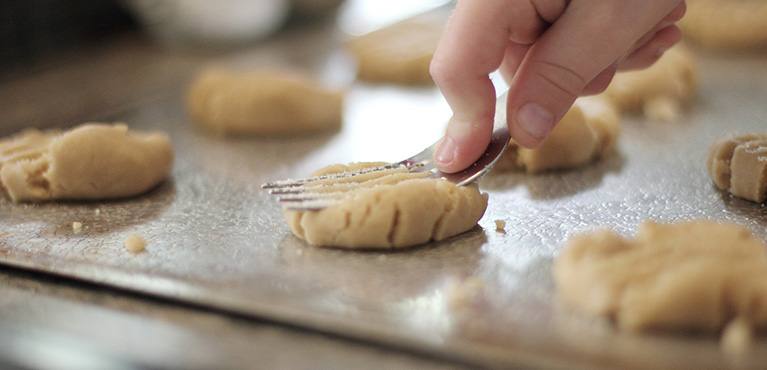 3. Homemade Favorites
From flavored chips to chocolate-loaded cookies, we all have our favorite unhealthy road trip snacks. To indulge in the flavors of these treats without compromising our teeth and our health, Katherine Hysmith of The Young Austinian recommends making a homemade version of your favorite snack. Hysmith shares a homemade pepper jack Goldfish recipe, which is just as fun to eat (just without all the added sugar).
You Can Make Delicious Breakfast Foods at Home Quickly
Creating an on-the-go breakfast snack can be a challenge, especially when most cereals are overloaded with the sweet stuff. Keep breakfast fast and healthy with this oats and quinoa breakfast bars recipe from Anne Danahy at Craving Something Healthy. The bars contain quinoa, oats, nuts, seeds and a variety of add-ins like Cheerios and peanut butter. Another idea for early morning trips is to experiment with foods prepared in cups or jars. Food writer Anisha Jhaveri offers a recipe for egg muffins loaded with ham, kale and cauliflower rice. She also shares a quick recipe for a sausage, spinach and pepper omelette in a jar that can easily be modified to meet dietary needs.
Make Your Own Snack Mixes
One of the quickest ways to make a portable snack in large quantities is to create your own snack mix. Best for weeklong trips and families with more than one child, snack mix lasts a long time and can be made in bulk. As snack mix is so customizable, Food52 staff writer and stylist Sarah Jampel provides a few tips for making your own without a recipe. Jampel says to try various combinations of Chex and other cereals, nuts, seeds, pretzels, mini bagel chips and other similar dry snack foods. Then, you can choose spices to coat the mix, which might include anything from cayenne and chili powder to curry powder and garlic. If you're feeling more adventurous and you don't have any picky eaters in the car, Epicurious food editor Anna Stockwell likes spicing up her mix with wasabi peas, garam masala and even pickled liquid from the pickle jar. You can also make DIY snack plates, with varying combinations of your children's favorite foods. Mom to Mom Nutrition says that her kids enjoy healthy snack plates with pretzels, cheese, hummus, carrots and healthy crackers.
4. Traditional Snack Alternatives
If you want a healthier way to get a salty, satisfying crunch without the potato chips, Keeper of the Home suggests opting for kale chips. Kale chips are easy to make at home or can be bought in store, and they're packed with nutrients. Additionally, popcorn is always a crowd-pleaser in the car. However, the traditional microwave kind can be filled with sugar and fat. Instead of loading up on the pre-packaged kind, dietitian Lindsay Pleskot says to make your own popcorn and top it with exciting ingredients. Pleskot's favorites include sriracha lime, rosemary parmesan, and olive oil with sea salt and freshly cracked pepper. images by: Pexels, PublicDomainPictures, Vickie McCarty