Posted under:
General
Posted on: January 2, 2018
Improving Treatment: Dental Technology in 2018 for Professionals and Patients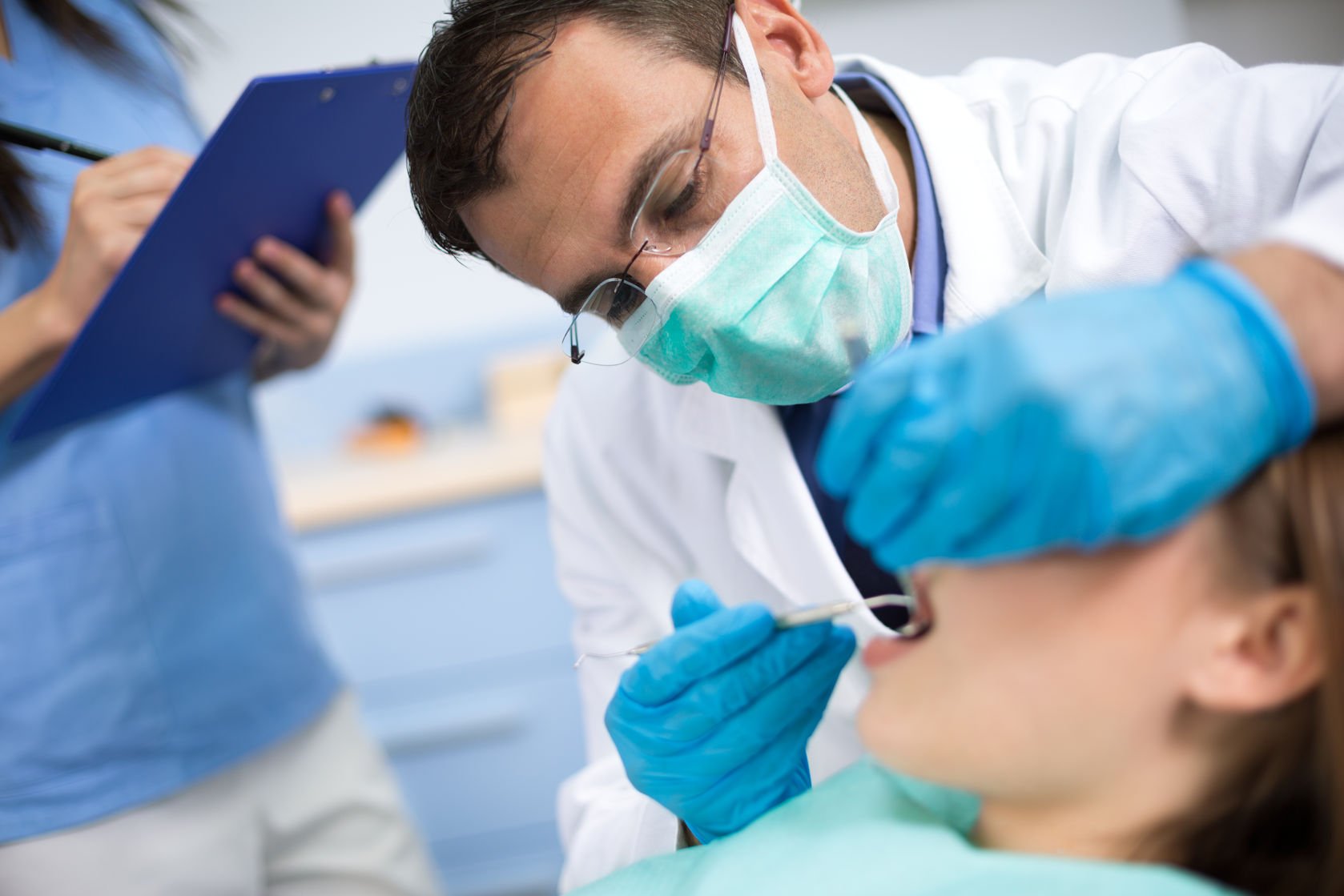 As in all medical fields, technology is having an impact in dentistry. Dental professionals are seeing an influx of new and improved technology that can help them be more efficient and effective in their practice. Here's a look at the latest in dental technology.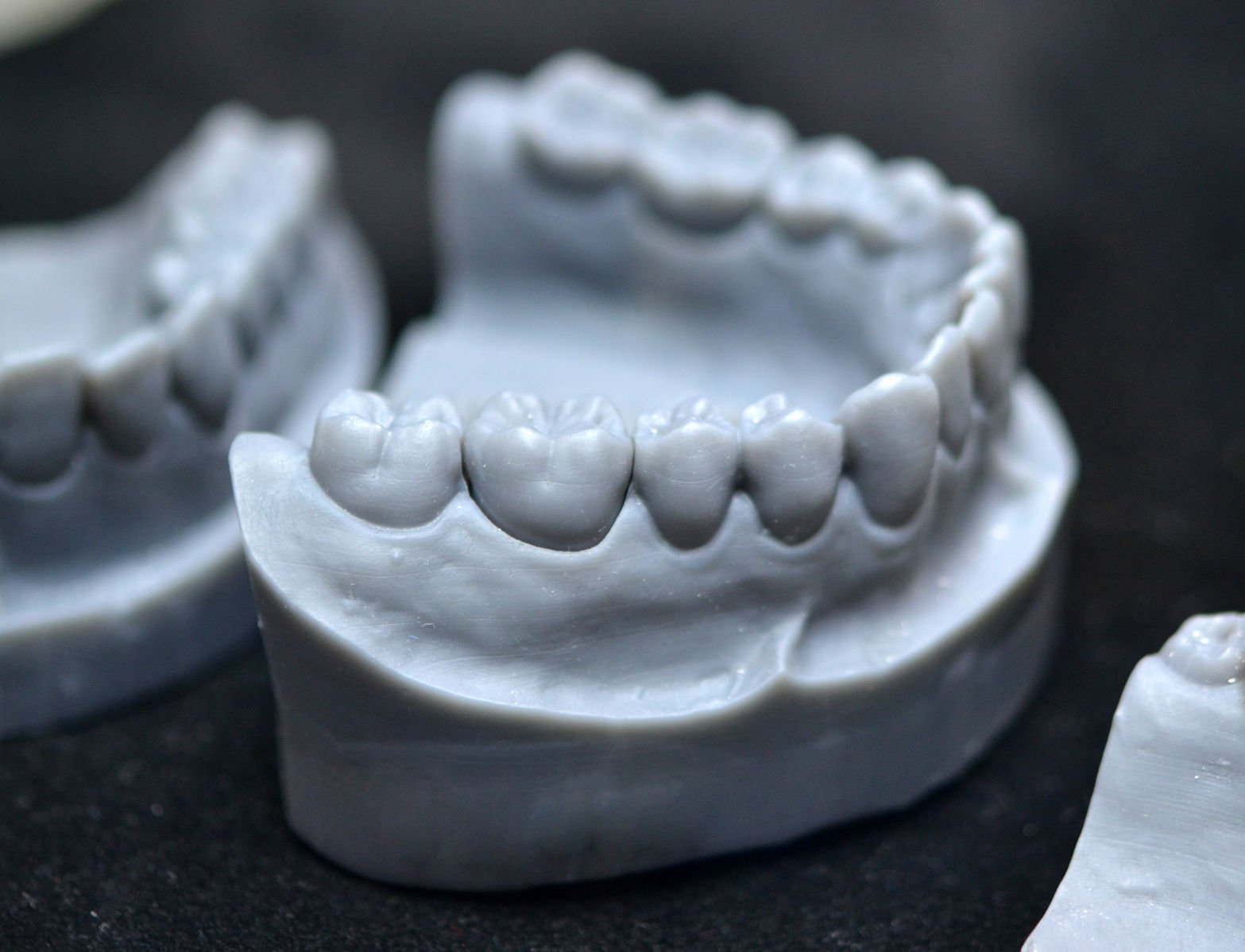 Digital Dentistry and 3D Printing
With the reinvention of 3D printing across industries its overarching goal, Formlabs has created the Form 2 SLA 3D Printer. Its precise 3D prints can help in the production of dental models accurate enough for use in dentistry. What's more, Formlabs promises scalability, affordability and reliability. The Form 2 is able to produce models that are as precise as those by large-format dental 3D printers, but at a much lower cost. In addition to orthodontic and diagnostic models, the printer can be used for applications such as surgical guides and crown and bridge models.
Superior Visualization
Orascoptic, which provides visualization products for dental and other medical professionals, has launched a new product called OmniOptic. The loupe allows clinicians to select the best level of magnification for a procedure. OmniOptic supports four magnification powers from 2.5 times to 5.5 times within the same loupe system. This means not having to switch to or purchase a new system for higher magnification, making it a cost-effective and convenient choice for dental professionals. Another innovative product from Orascoptic is their cordless headlight, Spark. It can be used with any eyewear frame or loupe and is comfortable due to its design which evenly distributes weight to reduce pressure on the user's nose. At only 31.8 grams, it is also lightweight, adding to its comfort level. Spark provides improved visibility through a precise spot light which, through the use of constant current technology, will not diminish as long as the battery is charged.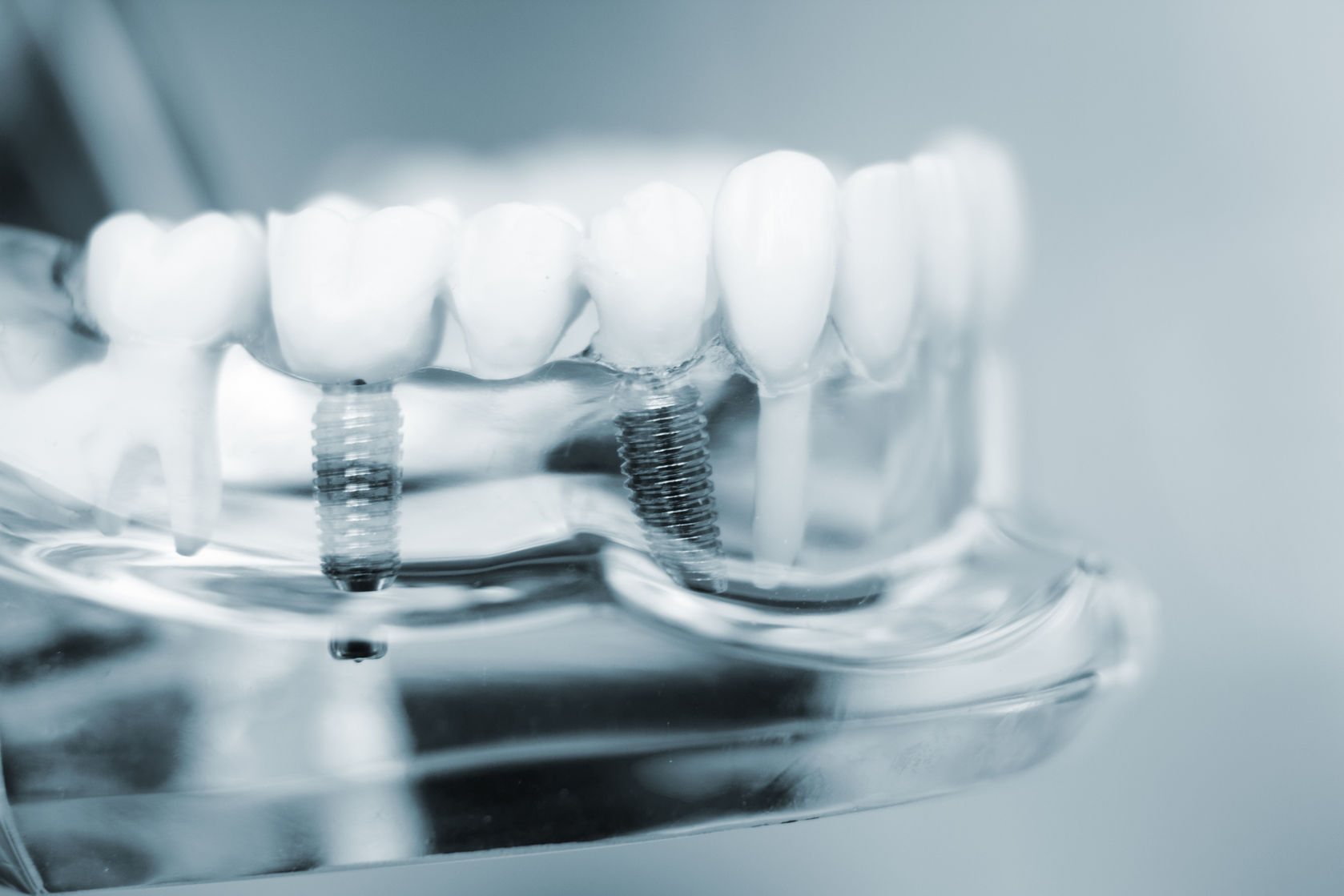 Rescue A Fixed-Hybrid Implant Failure
Zest Dental Solutions, a company that specializes in dental technology, has introduced a new solution to tackle a fixed-hybrid implant failure. Known as the Locator F-Tx Fixed Attachment System, this solution is billed as "the only immediate treatment solution…that can rescue a patient's existing fixed-hybrid prosthesis after replacing an implant and maintain a passive fit." The Locator F-Tx allows dentists to fix instead of replacing the prosthesis. The patient benefits from an immediate solution as well as saving money by avoiding the longer, more involved replacement process.
Better Digital Dental Impressions
An intraoral scanner provides digital dental impressions.The TRIOS 3 by 3Shape comes with several options (color/monop, with wire/wireless, pen or handle grip, and cart or pod setup) which dentists can select based on their budget and needs. This tool makes the scanning of teeth and gums quick and comfortable, while maintaining high levels of accuracy that let dental professionals make better treatment decisions. The with-color option of TRIOS 3 comes with an intraoral camera that provides realistic colors and precise shade measurements. Through the use of this digital tool, dentists obtain high quality dental impressions that can improve patient engagement and quality of treatment.
Advanced Dental Turbines
Swiss-based medical technology company Bien Air is giving the dental turbine an upgrade with the launch of their Tornado turbine handpiece. Described as "the most powerful air driven handpiece of the world," this tool allows dental practitioners greater control during procedures. Some of the Tornado's unique features include:
SteadyTorque technology which provides 30-watt power output at a low noise level of 55 decibels. This is more powerful than other turbines, yet produces much less noise.
An anti-heating technology called CoolTouch that ensures patient safety by preventing heat accumulation in the head of the turbine. This reduces the risk of patient burns.
Its sealed head is wear-resistant and prevents contamination. The seal stops fluids and other substances from infiltrating the turbine.
High Quality Dental Photos
Designed by Shofu Dental Corporation, the EyeSpecial C-III digital camera is made especially for dentists. It has been named by The Dental Advisor as one of the 2017 Top Award Winners due to its ease of use, high quality detail and color in photographs and its suitability for orthodontic and bleaching records. The camera has 8 preset modes, an exclusive FlashMatic system that produces true colors, and is ultra lightweight. It is also water and chemical resistant, which makes it a long-lasting investment for a dental practice. What's more, the EyeSpecial C-III prides itself on being user-friendly and able to produce high quality images with no changes in settings or prior clinical photography experience. This makes it ideal for everyone on the dental team to use, which increases efficiency.
The First Dual-Wavelength Soft Tissue Diode Laser
UltraDent Products, Inc. has launched the nation's first dual-wavelength soft tissue diode laser. Named the Gemini 810 + 980 diode laser, this tool is for use in intraoral and soft tissue procedures. Thus far, the FDA has approved it for over 20 dental procedures including exposure of unerupted teeth, implant recovery, abscess incision and drainage, and soft tissue crown lengthening. The Gemini boasts 20 watts of super-pulsed power which enables dental professionals to conduct surgical cutting with more ease and more quickly, with less tissue damage. Other unique features of the Gemini laser include:
The combination of 810 and 980 nanometer wavelengths help maximize water and melanin absorption.
The inclusion of 19 preset settings and simple interface that make the tool easy to use.
Illumination at the tip to improve visibility of the surgical site.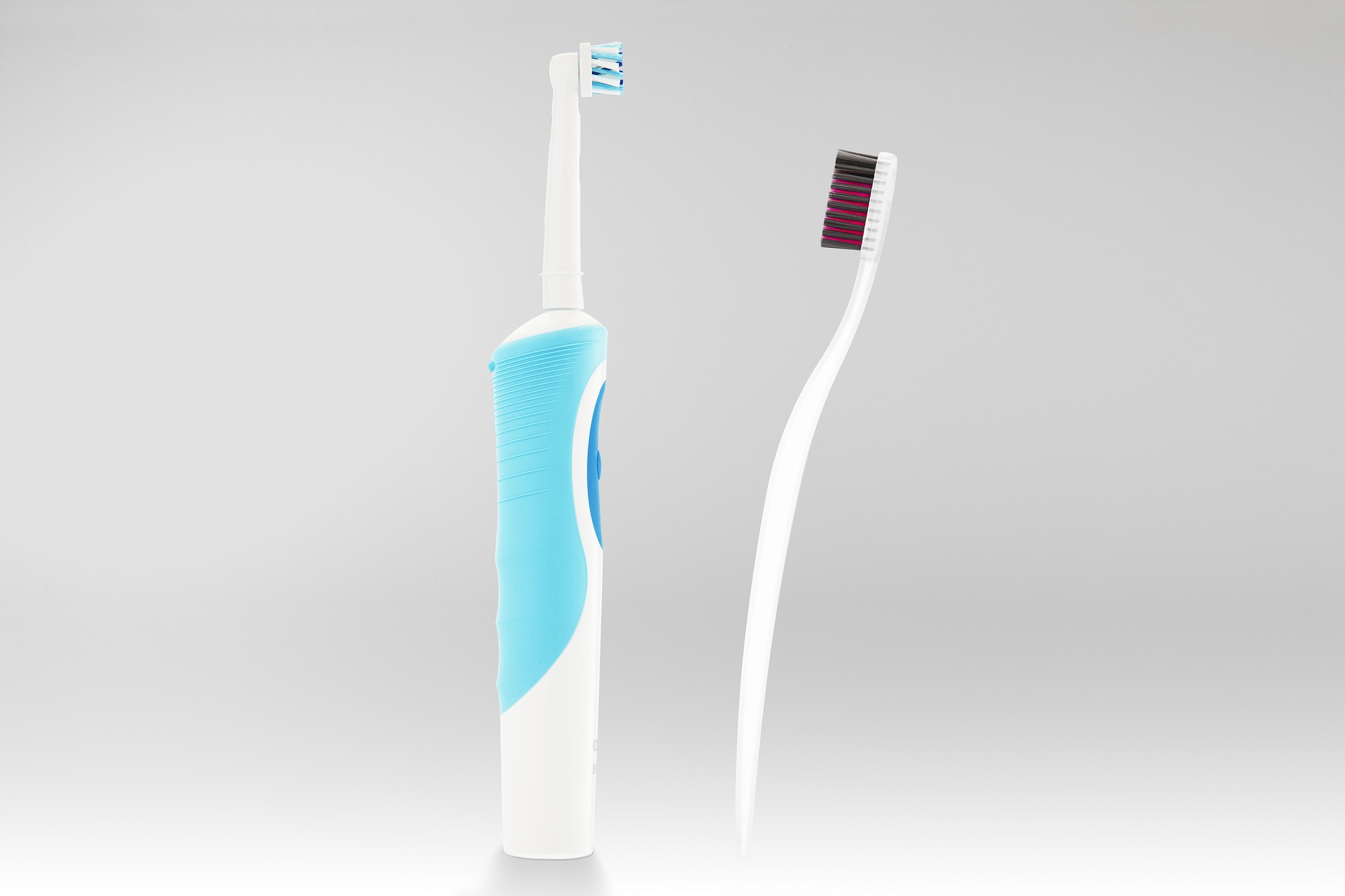 A Toothbrush With Bluetooth Technology
Here's something that the average person can use at home to improve oral health. Consumer electronics giant Philips is bringing its 'A' game to electric toothbrushes. The Philips Sonicare DiamondClean Smart electric toothbrush incorporates bluetooth technology to make your daily dental routine even smarter. With the help of smart sensor technology, this new-age electric toothbrush can offer you data that helps you take better care of your teeth and gums. Once connected to the brushing app, you can find out:
If you are brushing too hard, thanks to a pressure sensor.
Problem areas in your mouth, indicated on a 3D mouth map.
Missed spots when brushing, from the TouchUp feature.
How to improve brushing coverage, as indicated by the location sensor
If you need to reduce scrubbing, which is tracked by a scrubbing sensor.
This customized coaching is designed to lead to better dental habits and healthier teeth and gums.
Mobile Dental Photography
Smartphones are not just for personal photographs anymore; Smile Line USA has introduced a mobile dental photography kit that runs on any smartphone's camera. The Smile Lite MDP Full Set upgrades the humble smartphone camera into a high quality dental photography tool. This kit is the product of three years of development, research and testing. Billed as a "mini photo studio" for dental professionals, the Smile Lite MDP Full Set is compatible with smartphones between 55 and 85 millimeters in width. It includes 3 groups of LEDs that can used individually and at different power settings.
Improved Cavity Detection
As an industry leader in the field of digital imaging solutions in dentistry, DEXIS has launched a new device that helps in the detection of dental caries and cracks. A portable device, CariVu uses near-infrared light and runs on a transillumination technology that makes it easier for clinicians to see through the tooth and observe any abnormalities. The power of transillumination is its ability to point out questionable areas even in early stages, allowing preventative treatment. CariVu can also be a good alternative for patients who do not like dental x-rays as it is less intrusive, more comfortable and equally accurate in its results. Images by: Daniel Frank, mari1408/©123RF Stock Photo, edwardolive/©123RF Stock Photo, andreas160578