Posted under:
General
Posted on: August 16, 2023
Comprehensive Dental Care in Gainesville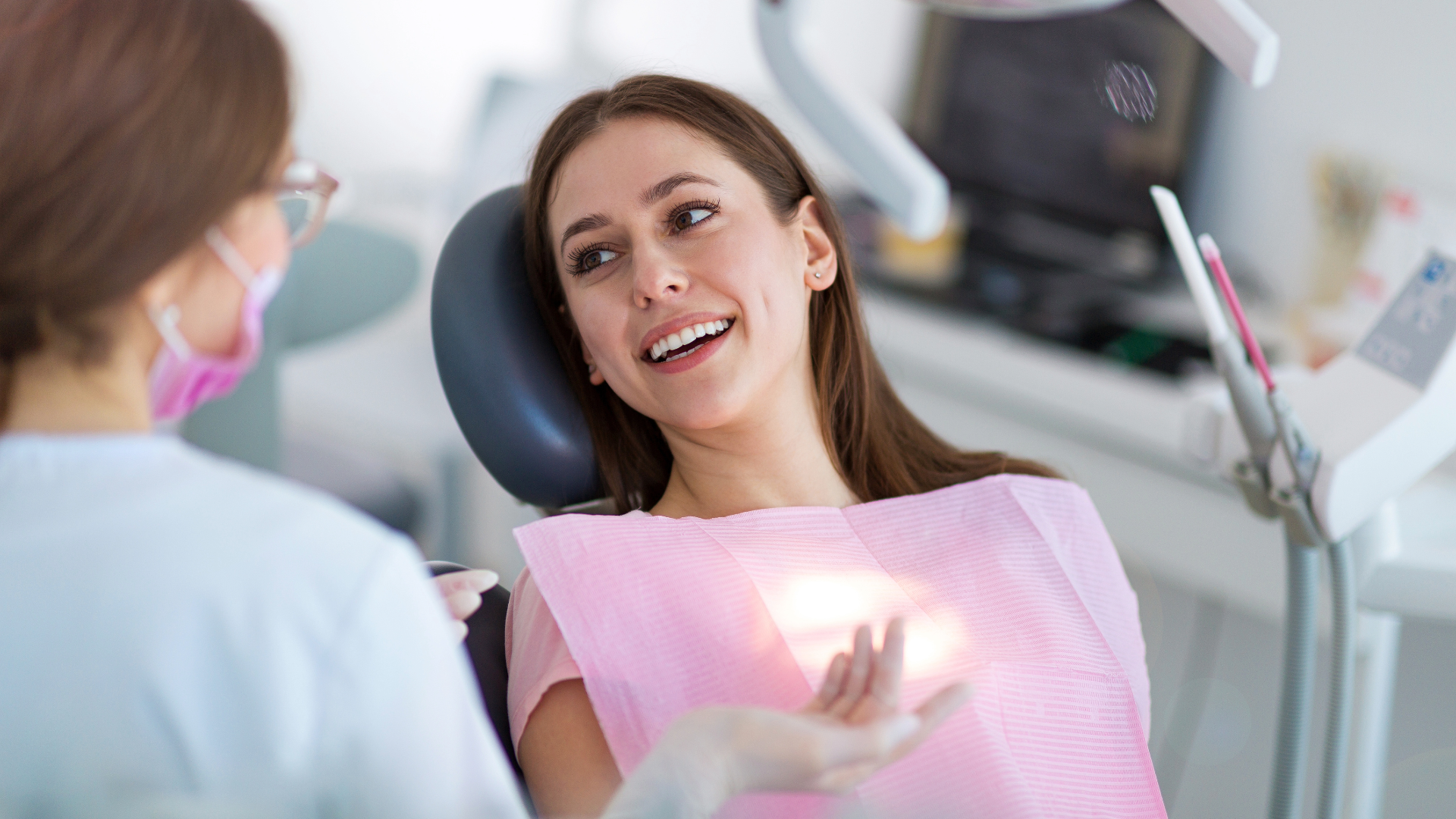 We know that establishing a strong patient-provider relationship with your family dentist in Gainesville is important for your family's oral health! That's why Tioga Dental & Orthodontics takes a personalized approach to caring for our valued patients. Once you have the right family dentist, helping every member of your family to maintain good oral health becomes easier! There's no need to worry about ferrying different members of your family to different offices once you make the switch and work with our caring, compassionate office staff. Every member of your family can be treated under one roof! If you've fallen behind with dental visits in recent years, our courteous team will help you get back into the swing of routine appointments without judgment.
At Tioga Dental & Orthodontics, we know that good oral health always starts with a plan. When you become our patient, we'll work with you to develop a custom plan that addresses your unique dental needs. During each visit, we'll take time to listen to your concerns and questions. This information will be used to develop a personalized approach that helps you to avoid serious dental issues down the line using prevention and early detection. Of course, your family can always count on our team to provide compassionate, comprehensive care that leaves you feeling empowered to advocate for your dental health!
Going to the Dentist Doesn't Have to Be a Hassle
For patients of Tioga Dental & Orthodontics, one of the biggest benefits of trusting our office with their dental needs is the convenience we offer. When booking appointments feels like a hassle, families are more likely to skip or miss crucial appointments that could help to prevent serious dental issues from developing. That's why our office provides cleanings and checkups for patients of all ages. We have the knowledge and technology needed to address dental needs for everyone from the littlest to the oldest patients! It's our pleasure to create accessible, time-efficient options that allow busy families to stay on track with cleanings!
The Importance of Having Access to Preventative Care
Skipping routine dental cleanings and checkups is no small thing! While it's easy to let years pass between dental appointments if you're not experiencing pain and obvious signs of decay, not keeping up with routine appointments can have detrimental effects on your oral health. In fact, it's often only a matter of time before adults and children end up with cavities, gum disease, or worse. Stay ahead of dental problems with preventative dental care!
As part of our comprehensive preventive density services, we offer cleanings and examinations for all ages. We also provide oral health education that empowers you to use the best practices possible at home between cleanings to keep your mouth healthy, fresh, and free of plaque and bacteria. Using preventative care, we can help you to address issues early on to avoid the need for expensive treatments down the line. Of course, we also understand that dental issues can happen to anyone. When problems pop up, you can count us for fillings, extractions, and many more treatments that can be performed right here in our office without the need for a referral.
A Portal to Specialized Care
Our family dentist in Gainesville strives to provide patients with a one-stop spot for all dental and oral health needs. However, there are times when you may need specialized dental care beyond the scope of what we can provide in our office. Rest assured that our staff will be able to refer you to one of the providers within our network of established, trusted dental specialists. We work in close collaboration with several local offices to allow for streamlined, seamless referrals that ensure you get the best care possible. Our staff will help you through every step of the referral process to ensure that you never feel like you're on your own just because you're not being treated by our office directly. Our referral list includes:
Oral surgeons
Orthodontists
Periodontists
Endodontists
Our office works closely with referral providers to coordinate treatment. We'll do our best to ensure that your family members are receiving the highest standards of care whenever you're referred to another practice. Of course, our team will also be here to support you in your journey to maintaining the results of any restorative work that's been done at another practice.
Using Technology for the Benefit of Our Clients
As part of our commitment to delivering the best dental care possible, our office is equipped with the latest advancements in technology. We've made major investments in state-of-the-art technology and diagnostic tools to provide our patients with accurate, efficient service during everything from routine cleanings to advanced treatments. Our implementation of cutting-edge dental technology also allows us to create smart treatment plans that produce long-term, cost-effective results for patients.
Tioga Dental & Orthodontics is the local choice for a family dentist offering comprehensive, patient-focused care for the whole family! We've built a name based on our ability to offer compassionate, thorough care for patients of all ages. We also understand that families often struggle with finding the time to book appointments at different offices specializing in adult and pediatric dentistry. That's why we make it so easy to book a full family appointment during our convenient business hours. Don't spend another day wondering how to take charge of your family's oral health! Stay ahead of issues by scheduling an appointment with a trusted family dentist at Tioga Dental & Orthodontics in Gainesville today. We're ready to help everyone from the littlest to the oldest members of your family have a positive dental experience!