Posted under:
General
Posted on: September 26, 2017
Fun Autumn Wellness Events Throughout Gainesville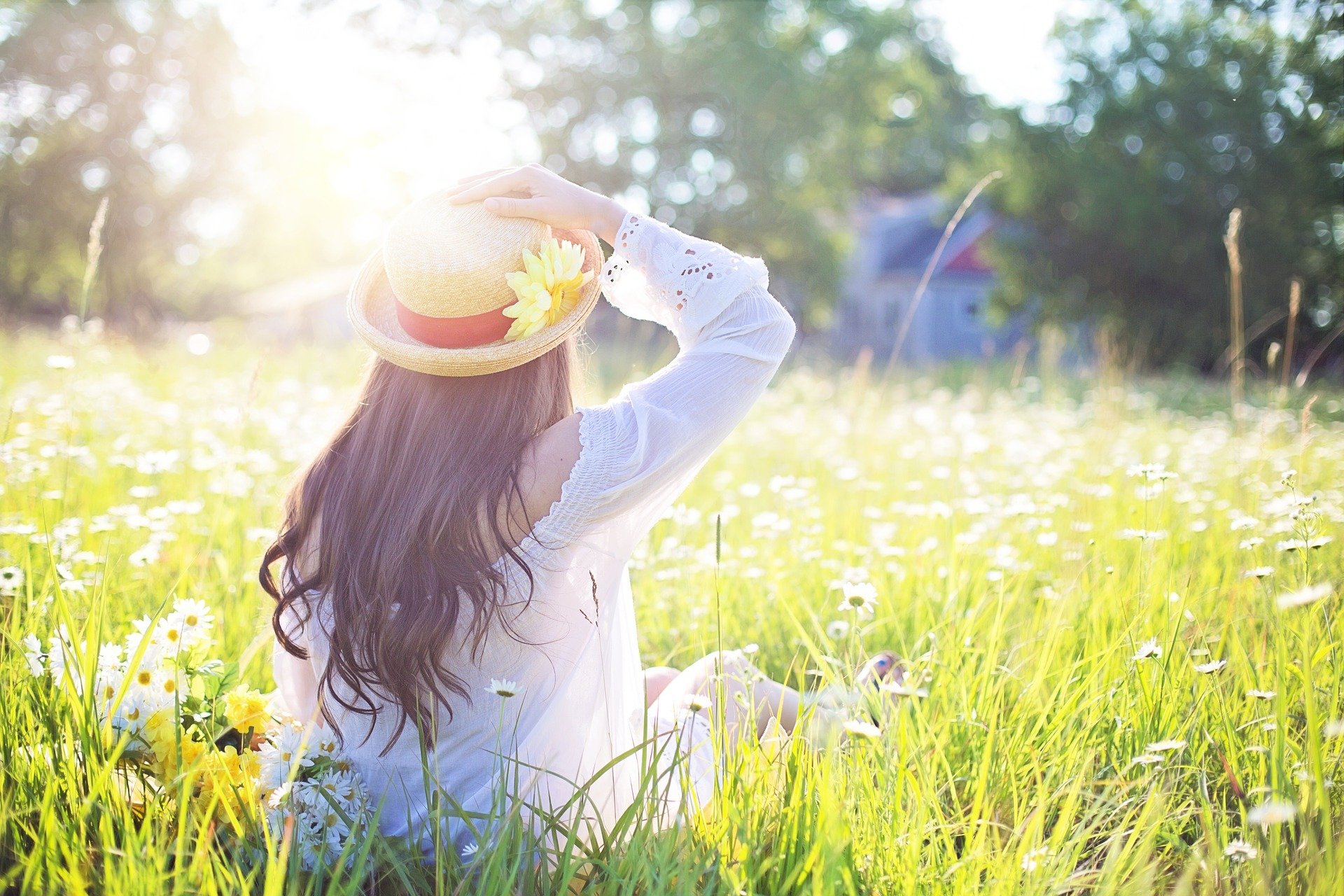 It's back to the daily routines of school, work and family life. Life starts getting hectic as fall rhythms settle in, and our own health and wellness can get deprioritized in the process. Psychologist Ellen Bard believes that self-care can fall to the wayside unless we make it a priority. According to Bard, there are many signs (both small and big) that indicate that you may need a timeout, and some rest and relaxation. Those signs could include
lying awake in bed despite being physically exhausted;
friends telling you that you look tired;
feeling anxious, sad and/or overwhelmed with life.
Don't let yourself hit your breaking point. This autumn, take the initiative to put wellness on the forefront with these 17 events around Gainesville. Take a break, learn more about how to better care of yourself, and you'll be able to go through life with more energy and zest.
Learn Capoeira at Depot Park
Want to learn a new skill while keeping fit? Take your hand at capoeira, a Brazilian martial art form that incorporates music and movement. In this free class, Mestrando Mico of Allied Capoeira League Gainesville will teach the basics of Capoeira. All you need is comfortable clothes, openness to trying something new and a sense of fun. This activity is suitable for both adults and kids, so make it a family outing. No pre-registration needed. Simply turn up at the Promenade at Depot Park. Classes are available at 6:30 p.m. on Fridays and 2:00 p.m. on Sundays.
Understanding Low Back Pain with Tiffany Cowen
Hours of sitting at an office desk can leave you with lower back pain. Educate yourself on this common health problem at this workshop organized by Sanctuary Yoga. The workshop will be led by Tiffany Cowen, a licensed physical therapist and 200-RYT certified yoga instructor who has been practicing yoga for more than 10 years. Aside from imparting knowledge to help participants better under lower back pain, she will also share its relationship to yoga and how yoga can be used more effectively to address this issue. The workshop will include Asana and Pranayama practice based on Cowen's teachings. The workshop will be held from 1:00 to 4:00 p.m. on Sunday, October 22. It costs $45, and you can register online to secure your spot. Sanctuary Yoga also offers other workshops such as Restorative Yoga Teacher Training Level 1 and Healthy Hips Healthy Core.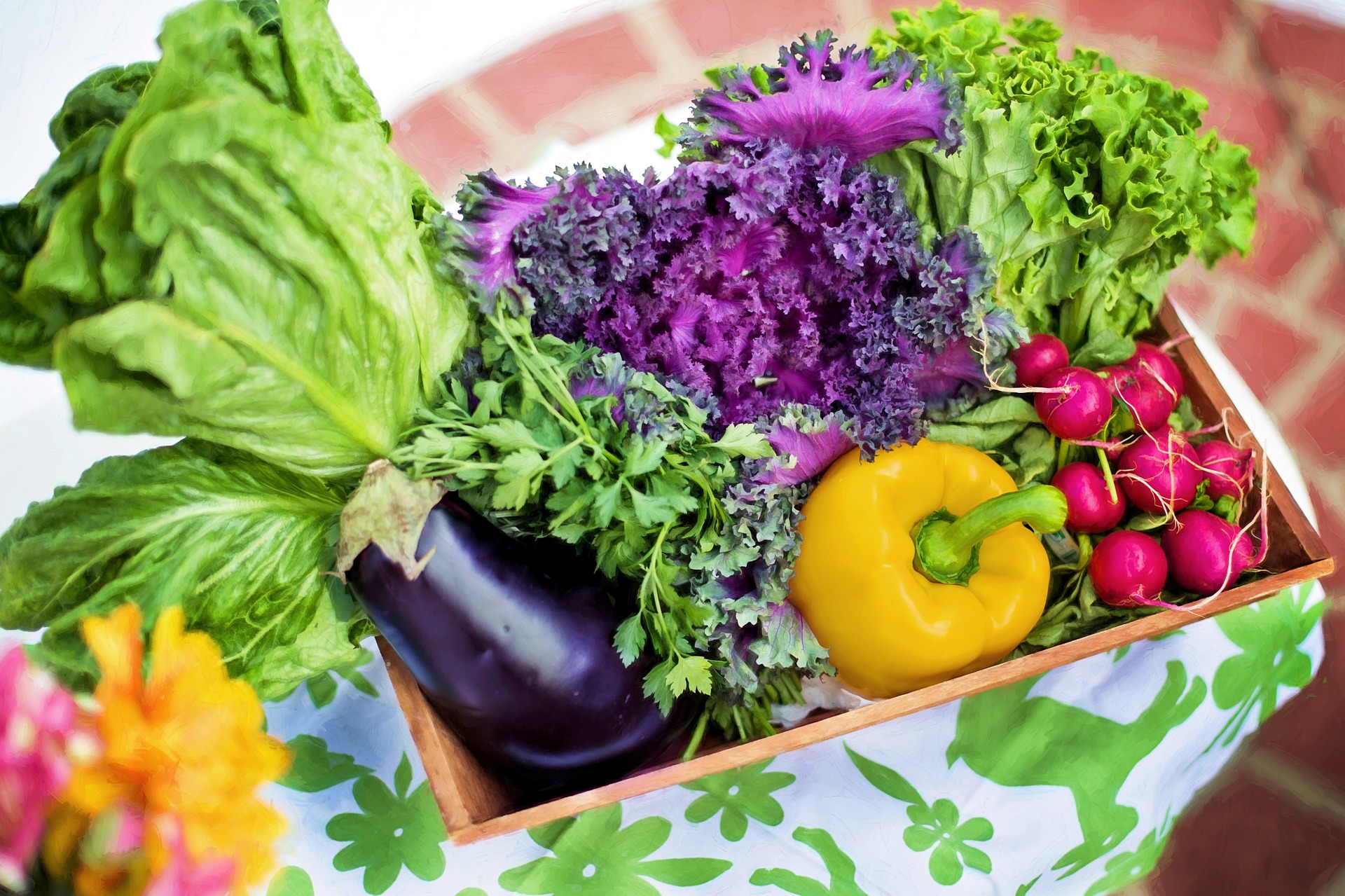 Food for Fuel
Organized by LIV Athletic, a Gainesville-based gym and fitness center that aims to inspire people to live active and socially connected lives, Food for Fuel is a workshop that provides basic information on nutrition to help people live a more healthy lifestyle. Whether you're new to the science of nutrition or just need a refresher, this event can jumpstart your wellness journey. Register for the event here. This free event will be held at 7:30 p.m. on October 11, November 1 and December 6.
Deep Backbending Workshop
Ever wanted to do a backbend but felt scared or as if you can't do it? Yoga teacher Maggie Rucker aims to provide yoga practitioners with the tools and techniques to do backbends safely and effectively. In this one-and-a-half hour long workshop, you will learn the warm-ups and postures to help increase shoulder rotation and mobility, open up your chest, extend your spine and more. The workshop will be held from 2:00 p.m. to 3:30 p.m. on October 1 at Flow Space on NW 16th Avenue. It costs $15 and is open to students of all levels.
Why You Should Be Using Kettlebells
Level up your workout by learning how to include kettlebells. Organized by Gainesville Health and Fitness, this seminar aims to teach participants the science behind movement, the benefits of incorporating kettlebells into your workout routine and proper techniques. The event is free and open to all. It will be held at 6:00 p.m. November 10 at the GHF Conference Room.
A Race for the Ages 5K Run/Walk
Happening October 11, the route for this 5K run/walk is the Gainesville-Hawthorne Trail, starting and ending near the southern end of Depot Park. Registration is open until 11:59 p.m on October 8 and costs $25 (plus $2.50 service fee). Register online here.
36th Annual Dog Days Run
Organized by the the University of Florida's Student Chapter of the American Veterinary Medical Association (SCAVMA), this run is great for the entire family. Highlights of this dog-friendly event are a 5K race, a one-mile fun run for dogs and their owners, and a raffle. The event will be held at 8:00 a.m. on October 21 at the Westside Parks Tennis. Registration costs $25 (plus $2.50 service fee) and you can register online here. All proceeds go to the Josh & Friends Project.
Gentle Yoga for Health
If backbends sound too advanced for you, try this free yoga class by UF Health. Open to all in the Gainesville community, this class takes place every Wednesday, 4:15 p.m. to 5:15 p.m. This gentle class is a great way to introduce yourself to yoga in a safe supportive environment.
ChayaVeda: An Ayurvedic Approach to Nutrition and Holistic Living
If you have a keen interest in self-care and holistic health, this course may be for you. Organized by the University of Florida, this course will provide you with the tools and techniques for self-care in a supportive setting. From October 5 to November 16, participants will improve their understanding of their body types, learn more about circadian rhythms, gain knowledge about the power of food as medicine and be better equipped to manage their emotional health. Each session will be held on Thursday, 6:00 p.m. to 8:00 p.m. The course fee is $165 and interested participants should pre-register. Event details can be found here.
Meditation for Beginners
Need to clear your mind? Meditation can help relieve stress and leave you feeling more centred and calm. If you're new to meditation, check out this free 1.5-hour meditation class organized by the University of Florida. The class is open to all and is held every Monday, 4:30 p.m. to 5:00 p.m. Learn more about the class here.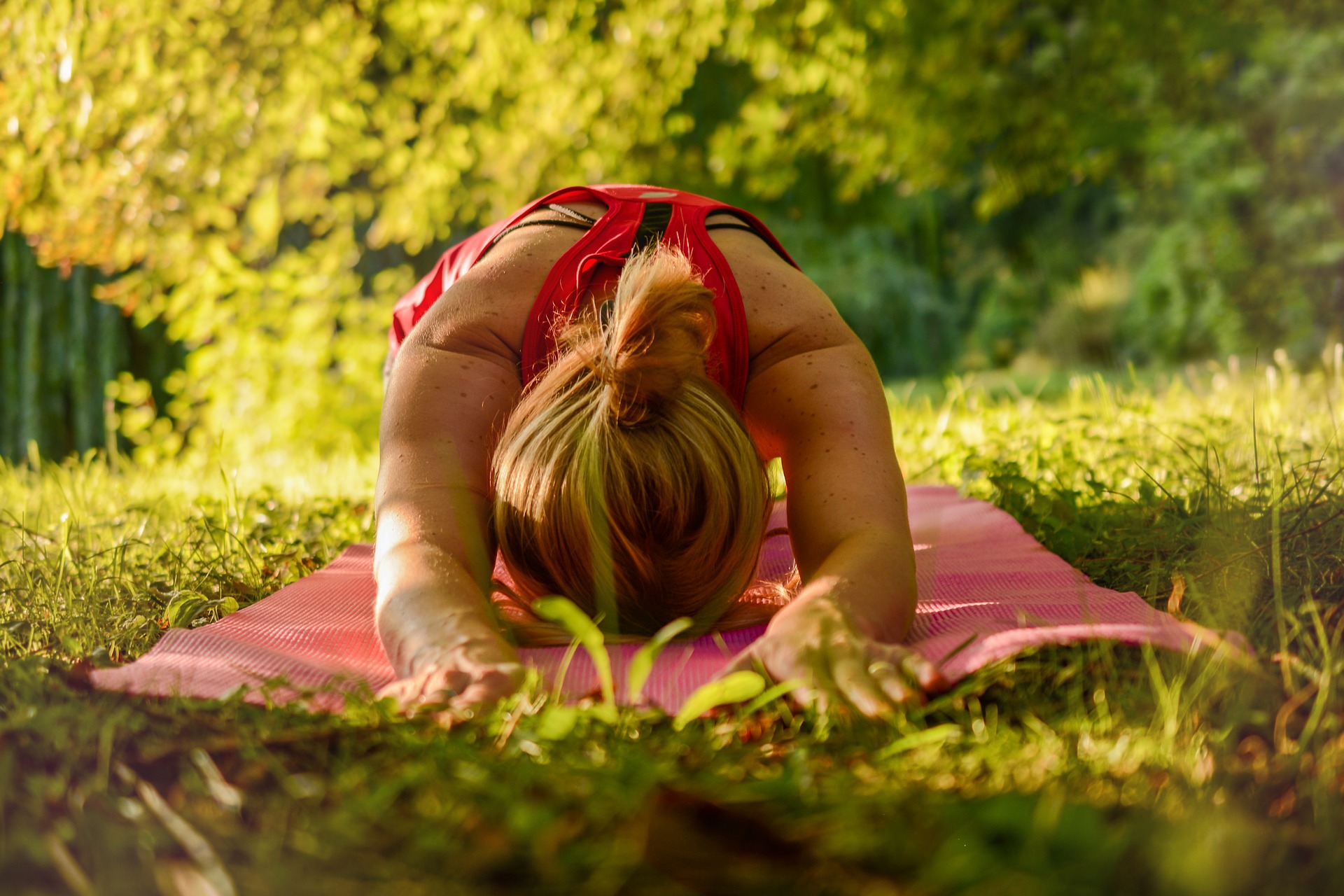 Balance & Brunch in the Barn: A Fall Yoga Retreat
Get out of the city and refresh your body, spirit and mind at this autumn yoga retreat by The Yoga Experience. Yoga teachers Brigid Murphy and Steve O'Neal have created this one-day retreat which incorporates yoga, fresh and organic farm-to-table food and meditation. Enjoy a serene Sunday that begins with a short tour of the Abundant Harvests farm, followed by a relaxing session on yin yoga. Nourish your body with a tasty, vegetarian, farm-fresh brunch. Then, end off with Yoga Nidra, a guided meditation that helps to alleviate stress. Check out full event details here. The retreat will be held on November 5, 9:00 a.m. to 2:00 p.m. at Abundant Harvest Farms in Glen Saint Mary. Tickets can be purchased online, and you choose from the full program ($45 for morning yoga, lunch and afternoon meditation) or just the morning yoga session ($25).
Understanding Your Grief Workshop
Dealing with loss and grief can be a challenging and tough time. If you'd like to learn more about understanding grief, the University of Florida organizes an Understanding Your Grief workshop every first Thursday of the month. Suitable for medical professionals, caregivers or interested individuals, this free workshop is led by Brian J. Coleman, who is a grief specialist at the Hospice of Citrus and the Nature Coast. Learn more about the workshop here.
4th Annual Gainesville Senior Health Fair
Organize an outing with grandma and grandpa out to the fourth annual Gainesville Senior Health Fair. The event will feature more than 50 senior-related vendors in areas such as home healthcare, physical therapy, social services and more. There will also be free diagnostic services available, as well as seasonal vaccinations. The fair is open to all and will take place on October 1, 9:00 a.m. to 1:00 p.m., at The North Florida Retirement Village.
Awakening Your Inner Goddess
Connect with other like-minded women at Awakening Your Inner Goddess. Organized by the Bailey Learning and Arts Collective, this event spans the weekend of November 3–5 and will feature poetry, art, music and film to heal and nurture your inner goddess. Key happenings include
a sharing by entrepreneur Angelia Heard called "Write Your Own Story,"
a creative writing and journaling workshop by Terri Bailey,
and a talk by Vanessa Jackson, LCSW of Healing Circles Atlanta, titled "Power in Our Own Hands: The Soul Doula Way."
Tickets are available and you can choose from several options depending on which sessions you are interested in. The full access pass costs $150, and there are discounted rates available. Learn more about the event here.
Free Yoga at Devil's Millhopper
Get out into nature and treat your body to an invigorating outdoors yoga class, this one also hosted by Maggie Rucker. This dynamic flow class with get you moving through various poses while soaking in the peaceful atmosphere. It is open to students of all levels. The class is happening from 8:00 a.m. to 9.00 a.m. on October 7 at Devil's Millhopper Geological State Park. The class will be held at the orchard in the parking area, and you need to bring your own yoga mat. While the class is free, do note that there is a park admission charge of $4 per car or $2 per pedestrian (cash or check only; no change provided). Learn more here.
Yoga of Awareness
Aimed at helping cancer survivors and those with chronic health conditions, this six-week yoga course is led by yoga practitioner Tammy Bernard from the University of Florida Health Integrative Medicine Program. Participants will learn gentle yoga, guided meditation, mindfulness practices and other helpful tools. The course will run from from 5:45 p.m. to 7:45 p.m every Wednesday, from October 11 to November 15, at the Criser Cancer Resource Center. The course fee is $175. Get more information here.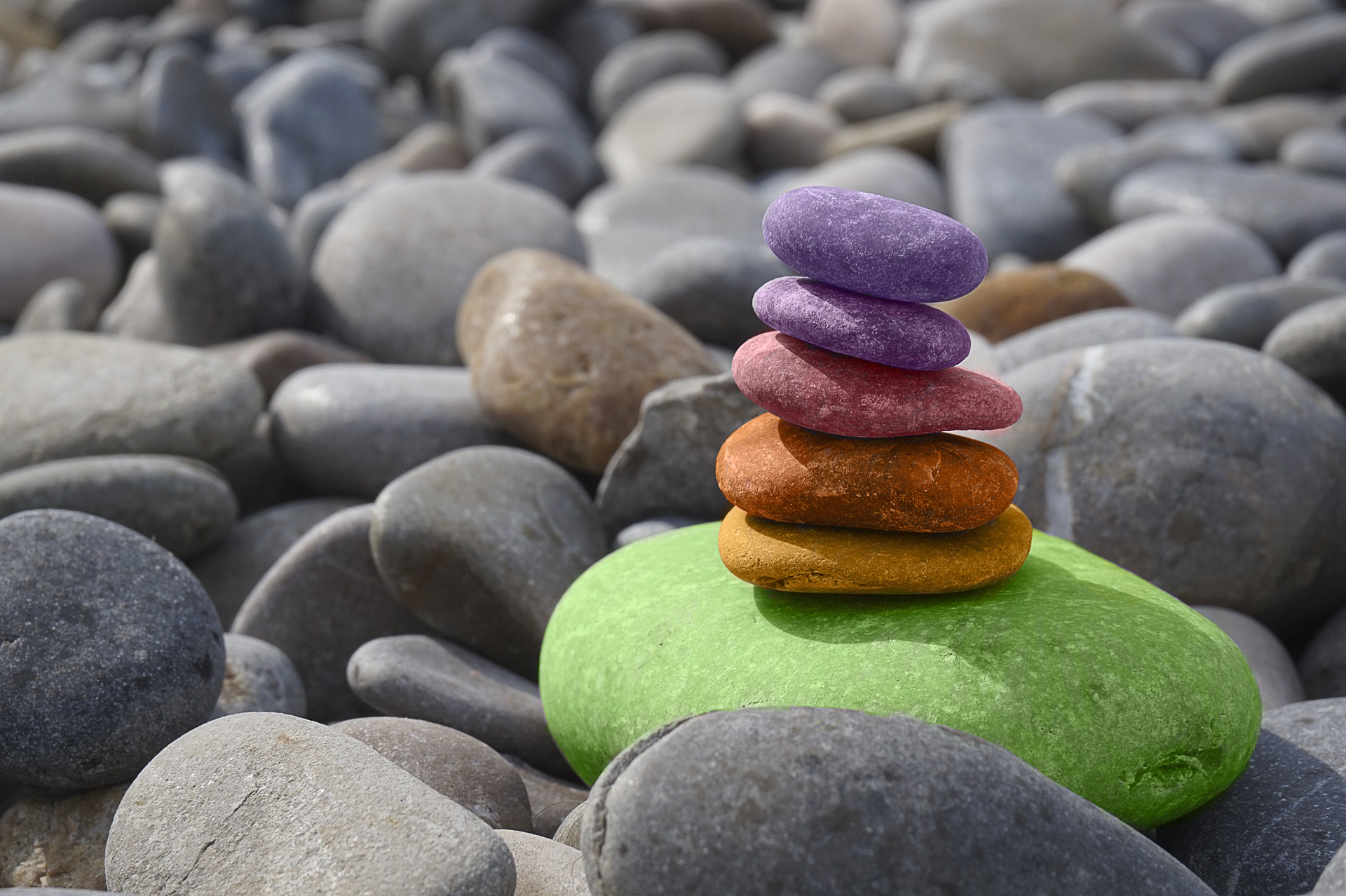 Meditation, Sharing & Dinner
Held every Friday from 6:00 p.m. to 9:00 p.m. at The Light House, this free event is a casual way to get into meditation. The meditation is partly guided and partly silent — all you need is an open mind. The meditation session is followed by a sharing before dinner begins at 8:00 p.m. No registration required, and potluck dishes are welcome. Images by: jill111, SofieZborilova, Alexandra Koch