Posted under:
General
Posted on: October 5, 2020
Are Dental Implants Right for You?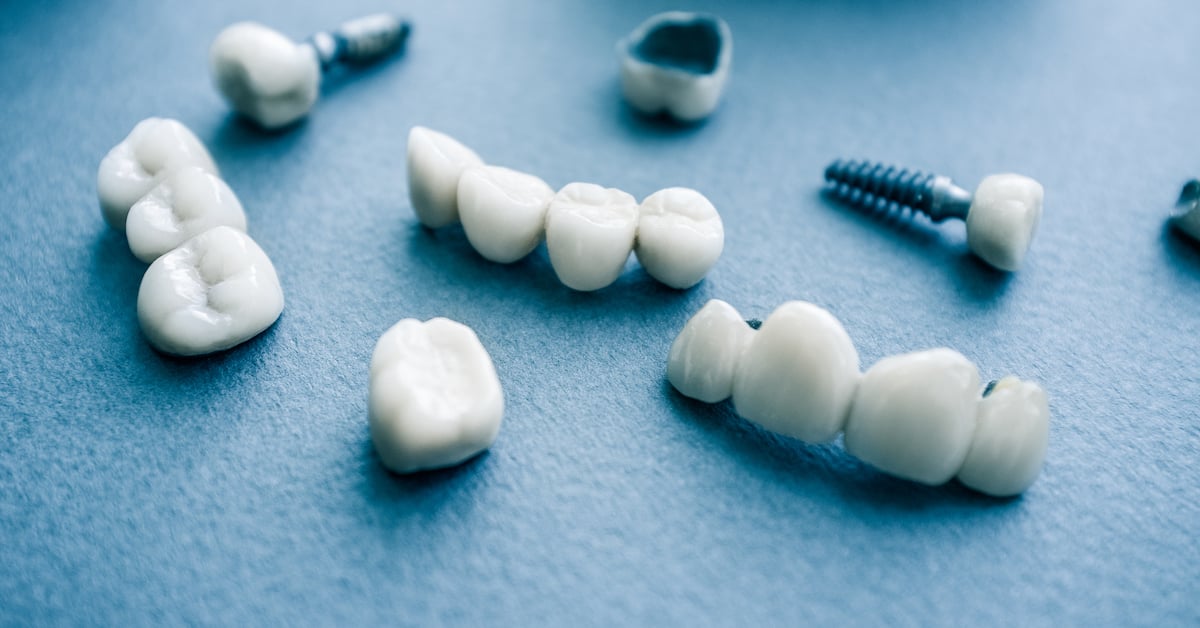 Are Dental Implants Right for You?
According to recent statistics released by the CDC, about half of all adults between the ages of 20 and 64 have lost at least one permanent tooth because of gum disease, tooth decay or an accident. By the age of 65, the risk of losing all your teeth is about 20 percent. Our dentists are committed to providing you with the best solutions for replacing broken or missing teeth. We want you to look your best and enjoy the highest degree of dental health, now and in the future.
What Are Dental Implants?
Dental implants have three distinct parts:
The post is made of titanium. This metal is lightweight and has a low propensity for rejection by the body's tissues and high degree of strength. This part of the implant is shaped like a screw and serves as an artificial root for the crown that will be attached to it.
The abutment is a connector piece that attaches the implant post to the crown, which sits above the gumline. It is relatively small and holds the dental appliance in place.
The crown is the visible part of the implant and usually consists of one or more teeth attached to a base and connected to the abutment. One artificial tooth can usually be attached directly to the abutment. For replacing several adjacent teeth, a bridge is typically used.
The result will be replacement teeth that look and function just like your natural teeth. Because dental implants have artificial roots inserted into the jaw or in the gums, they feel much like natural permanent teeth when biting, chewing and speaking. This can help you feel more confident when eating or interacting with others.
The Basics of Dental Implants
During your dental implant procedure, your oral surgeon will:
Clear away any broken or damaged teeth to prepare the gums for your implant. If you have any bone fragments, your oral surgeon will remove these broken bits of teeth to ensure the best chance of success.
Examine your teeth and use X-rays to determine whether the bone in your jaw is strong enough to support the implant.
Make an incision in your gums to expose the bone of your jaw and then drill a hole in the jawbone of your jawbone.
Place the implant into your jaw or under your gums and allow it to heal in place for several months.
Check on the status of the healing process.
Make a small incision and attach the abutment to the implant post after the bone in your jaw has grown around the implant and your gums have healed.
Take impressions of your teeth and gums to ensure the perfect fit for your finished crown.
Attach the crown a few weeks after the incision in your gums has healed.
Once the treatment is complete, you can eat, smile and speak with greater confidence.
Will I Need Bone Grafts?
Our dental team will evaluate the condition of the bone in your jaw. If you have advanced gum disease or another medical condition that can result in bone loss, we might recommend grafting of bone from other parts of your body to prepare your jaw for the implant. This may occur at the time of your initial implant procedure or before we begin surgery. The condition of your bone will dictate the appropriate time for grafting.
In some cases, we may recommend the use of a bone substitute material that is designed to promote the natural growth of bone around the implant. At every stage of the process, we will ensure that you understand the work we are performing and the expected results.
Aftercare for Dental Implant Surgery
You are likely to feel somewhat sore and uncomfortable after major dental surgical procedures. We will provide you with instructions on managing swelling and pain. In some cases, you may require prescription pain medications after your procedures.
Benefits of Dental Implants
Some of the most important benefits of your new dental implants include:
Greater comfort when speaking and eating
Easy and convenient dental care, including normal brushing and flossing
No risk of teeth slipping or falling out as with dentures
Added confidence in dealing with everyday activities
Potential Drawbacks of Dental Implants
Dental implants are not for everyone. It is possible that you might not have adequate structural support in your gums or enough bone density to support implants. We will let you know as soon as possible whether you are a good candidate for these advanced dental treatments.
Worries about surgery can also serve as a barrier for some patients. We can deliver the right treatments with as little pain as possible, which can make you feel much more confident when planning for dental implants.
If the cost of dental implants is a concern, our dental practice offers affordable payment options to help you manage the expense associated with implants.
Contact Our Dental Practice Today
To learn more about our range of services and to schedule a consultation with our dental professionals, give us a call today. We look forward to the chance to provide you with the best dental care in our area.